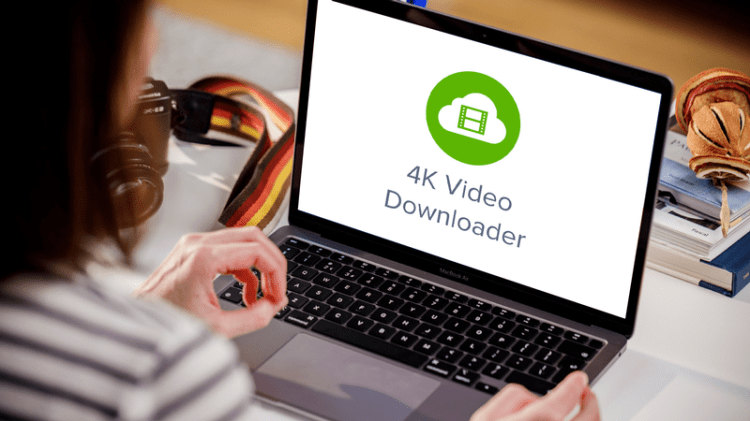 How to Use 4K Video Downloader to Download YouTube Videos
But downloading videos from YouTube and other social media is not an easy task to do. In many cases, we need to download the videos from YouTube in very good quality. 4K Video Downloader is a very good software that will make your life super easy as you can download and watch your favorite content from YouTube, Twitch, Vimeo, and many more.
4K Video Downloader is a simple-to-use, free, and licensed program that lets you download videos from YouTube and other websites. Windows, macOS, Ubuntu Linux, and Android are all supported by the program.
This video downloader has the advantage of instantly downloading all videos on a subscribed channel, retrieving whole playlists, and grabbing videos with titles. It will capture movies in up to 8K resolution and give you a choice to save your file in various formats. Here is a complete guideline on how to use this software.
Features Of 4K Video Downloader
This is an amazing software to download HD quality videos from a variety of platforms. Here are some best features of this video downloader:
Get videos from all of the most major social media platforms.

Download many videos at the same time.

Download High-Definition Audio from YouTube

3D Videos to Download

Video URLs can be imported and exported.

Download private YouTube playlists and videos

Videos in 360 degrees can be downloaded.

Using an in-app proxy, you can bypass geo-restrictions.

Smart Mode feature for one-click download to any video format
How To Download Videos Using 4k Video Downloader
You can use 4k Video Downloader to download YouTube videos and playlists. Here are the full steps to do that:
1. Download 4K Video Downloader
Go to the 4K Video Downloader official page and click the large green download button to get the software.
2. Install and Open the video downloader
After downloading the software, install it on your device and then open it. It is important to keep in mind that it is only compatible with Windows, macOS, Ubuntu Linux, and Android.
3. Go to YouTube and copy the URL
Now jump into YouTube and copy the link of your desired video. If you want to download a playlist, just click the first video and copy the link.
4. Paste video link on 4k Video Downloader
Now you have to paste the copied link into the software and hit the download button. Click Smart Mode, select Enable, and select your chosen format, quality, and folder to download several videos without changing settings.
5. Select video format, quality, and others
Now another window will come with your preferred video. Here you have to choose your video format and quality. You can also download the video with subtitles. If your video has any, you can see the option in a similar window.
After selecting the download quality, choose the destination where you want to save the video. Click on choose and select your preferred location. Then click the download button to start downloading your favorite content. Then enjoy your video after finishing the download.
FAQs – 4K Video Downloader
Is 4K Video Downloader free of cost?
Yes. Downloading and using 4K Video Downloader is entirely free. If you desire more features and functionality, you can upgrade to the premium version.
The licensed software is available in a family bundle for a discounted price and is a lifetime. You'll need to pay a $15 one-time cost and install it on up to three devices.
You can also spend $45 to install the software on seven machines and access all functions. If you choose the free version, you will receive the following features:
Single video downloads are allowed, with a maximum of 30 per day.

Per playlist, you can download up to ten videos.

Per-channel, you can download up to five videos.

There is only one video download at a time.
However, the free version contains ads, and it cannot be used for commercial purposes.
Which is the best downloader for YouTube videos?
The 4K Video Downloader is the best video downloading software for YouTube and other platforms. This tool enables easy downloading of videos from the most popular websites. It also includes some unique features, such as the ability to download full YouTube playlists and channels.
Is a 4K Video Downloader worth buying?
Yes, the Personal and Pro editions of 4K Video Downloader come with a slew of great features, such as limitless downloads and private content downloads, that make them very enticing, especially given their low prices.
Which websites does 4K Video Downloader support?
4K Video Downloader supports YouTube, Facebook, Vimeo, SoundCloud, Flickr, Dailymotion, Metacafe, Twitch, TikTok, Likee.
Is 4K Video Downloader safe?
The use of a 4K Video Downloader is risk-free. To ensure your safety, you must download the software from its official website.
If you have any problems using it, you can contact the company via their website or Twitter account.
Conclusion
Without the help of a third-party application, downloading videos from popular websites can be difficult, and the 4K Video Downloader exceeds all expectations in this area.
This application was created with YouTube in mind, but it also works with some of the most prominent video sites. Its ability to download full playlists and channels with ease sets it apart from the competition.
If you have access to private YouTube channels and playlists, you can use this tool to access them. This is a very useful software if you download videos from YouTube and do not want to lose the quality.
---