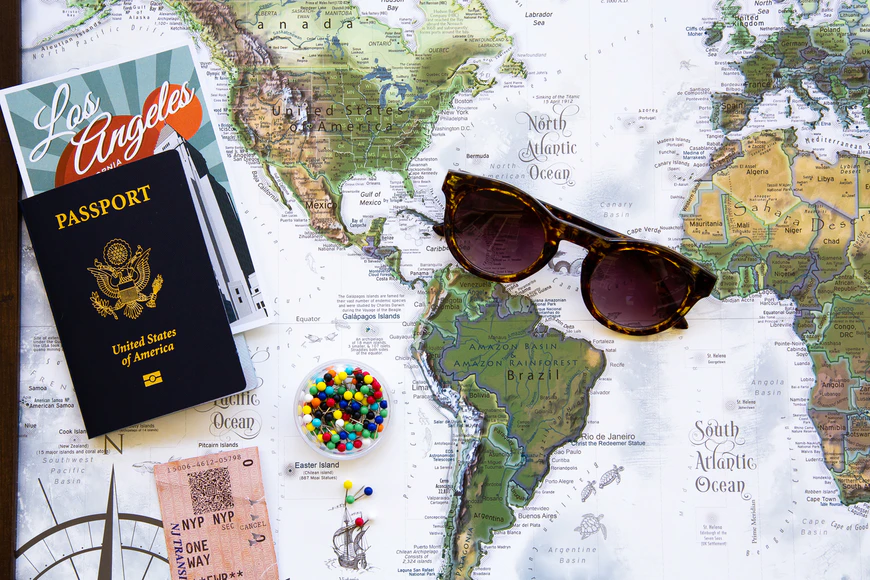 5 Best Ideas to Keep Your Travel Memories Fresh and New!
It goes without saying that traveling is one of the most pleasant ways of spending time. Not only does it widen our horizons, but it also fills our lives with precious, astounding, and toasty memories.
Even long after trips, memories allow us to get through tough days. But how do you keep your memories fresh and new, especially when you had a trip quite some time ago? Below are the five top-notch ideas to help you make the most of your journeys and retain travel memories for a long time.
Creating Presentations
Other than being common in academia and business, presentations might be convenient when traveling. Creating presentations is a doable task, whatever resources you can apply. That is, you can easily use your laptop, tablet, or even smartphone to craft a presentation about your trip. You only need an Internet connection to find and choose any online presentation templates.
The great thing about crafting presentations is that you don't necessarily need to pay close attention to visuals. It's the content and your photos that matter the most. Whatever the place you visit, try to take high-quality pictures and paste them into your presentation, describing the place and your emotions. You're also free to create as many presentations as possible, even if each contains several slides only.
Writing a travel logbook
Writing a travel logbook or diary has been common for travelers for centuries, and it is for a reason. Leading a travel logbook is simple, especially in the era of technological advancement. While writers used to carry a stack of papers anywhere they would go, modern people can bring something as simple and tiny as a smartphone.
Of course, if you feel uncomfortable recording your observations or writing notes on your phone, you can bring a laptop and type your remarks. You can even go a traditional way and practice handwriting.
With all that said, using any of the mentioned to lead a travel logbook will help your memories engrave deep in your mind, enhancing your emotional timbre and evoking only positive recollections ever after the trips.
Taking analog photos
If you are looking for some unique and truly original ideas to keep your travel memories fresh and awe-inspiring, getting an analog camera and shooting photos with it is your go-to. Wonder why an analog exactly?
See, the epoch of film cameras ended once digital devices became prevalent and more affordable. But under no circumstances have analog cameras been forgotten. On the contrary, a film community has become an entire subculture.
For many, taking photos with a film camera is like a ritual: in contrast to digital mirror cameras, analog devices require a manual approach to every aspect. In other words, you need to set an aperture, choose the necessary shutter speed, and have good focus. And that's not all! Once you finish a film roll, you have to process, develop, and digitize photos to be able to see them!
So what is unique about taking film photos? For starters, you don't have that epistemological estrangement when shooting pictures. You entirely feel the process of taking pictures; your eyes and mind project what images will be in the long run. Second, using an analog camera prevents you from generating myriads of pictures. You have to take photos with extreme care, as the roll allows for a limited number of pictures.
Piling up items that evoke memories
Symbolism is a literary movement that traces its roots back to the 20th century. Poets like Baudelaire and Rimbaud were engaged with symbolism, which let them re-live impressions and emotions. They said sensory feelings related to hearing, sight, and smell could evoke potent memories, so why not use this approach and endow your sensory bank with these items?
Regardless of the place you go to, get something from there! Perfumes, pieces of vinyl, clothes, postcards are just a few items that will bring back touching memories. It would be best to get anything unique from every place you visit. This way, you will manage to reminisce about your journey and get a detailed picture of every trip.
Befriending people and savoring the moment!
Last but not least, interact with locals and find new friends! It'd be much harder to find true friends by the time you get older, but it shouldn't mean you shouldn't give it a try. Besides, getting acquaintances suffices to keep memories alive and kicking.
More importantly, ensure to maintain an essential component – socialization. Even if you are an introvert, speaking to local people will help you get a clear picture of the place you're visiting, its advantages and downsides, etc.
Plus, getting friends from various places leads to more advanced cultural exchange. It helps you learn more about other nations and provide others with more info about your country.
Recap
In conclusion, it would be reasonable to advise you not to let creating presentations, writing travel books, taking photos, and doing a whole lot of other things prevent you from savoring the moment. Documenting the travels is critical, undoubtedly. However, try to experience an entire palette of emotions and feelings before putting it on paper. So, what are you waiting for? Book your tickets and go get the most out of your journey!