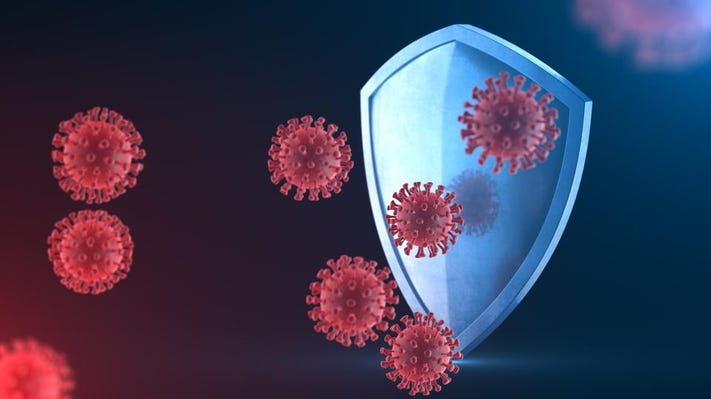 How Do Sneeze Guards Protect Your Employees & Customers from Health Issues
Safeguarding employees and customers from contracting Omicron seems a top priority for several organizations. Along with strictly following COVID dictates like wearing face masks, and social distancing, organizations may use additional precautions, like sneeze guards for minimizing undesirable exposure. Let us discover the efficacy of sneeze guards across businesses. They create durable barriers and are best for all organizations from restaurants to offices.
Your workplace could be safe provided you follow the fundamental protection measures. According to CNBC, workers should necessarily wear surgical masks when in the office as a safeguard against potential transmission and breakthrough infections. Around 72 percent of American adults are already vaccinated, while only 26 percent have been boosted as of December 2021.
COVID-19 global pandemic has dramatically transformed our lives. However, schools and businesses are now swinging back into action. Apart from enforcing the mandatory use of masks and organizing hand sanitization stations, sneeze guards are best for protection against health hazards.
What Are Sneeze Guards?
Sneeze guards are glass or acrylic screens that may be installed effortlessly between counters, desks, and more. They prove to be excellent barriers that are instrumental in obstructing cough, sneezes, and all sorts of respiratory droplets from causing any harm.
Safe Food Preparation with Sneeze Guards
A sneeze guard is made of acrylic or Plexiglas. These materials are best for forming a robust, protective shield between individuals to cut undesirable exposure to saliva, mucus, unsafe bacteria, other viruses, and contaminants. These guards are best for sanitizing the entire food preparation process and ensuring health safety at service areas. Employees and customers are less likely to get infected with COVID-19 or its latest version, Omicron.
Ensure Customized Protection
Retail outlets and restaurants are using sneeze guards as they are beneficial, but sneeze guards are equally helpful in a broad spectrum of businesses, from pharmacies and dealerships to banks and medical office lobbies. Sneeze guards are the way to go if you are looking for a protective shield to keep everybody healthy and safe.
Sneeze guards are known for efficacy and versatility. They may be customized for accommodating self-service and full-service contact. Organizations can request their unique specifications and dimensions to install on teller stations, employee desks, and cashier counters.
Sneeze Guards & Benefits Galore
You can use sneeze guards to ensure sanitization in classrooms. They help to create safety barriers between students sitting next to each other. They are best for maintaining overall safety for administrative staff dealing with other employees and parents. Sneeze guards are best for grocery stores and other retail outlets. Cashiers and customers may be benefited immensely. Sneeze guards work by protecting people from contamination. Sneeze guards may be installed in buffet counters at restaurants to prevent the spread of germs.
Conclusion
Organizations can use sneeze guards to demonstrate their care and concern for their employees. Moreover, you can tell your clients that their health and safety are your top priorities. Install sneeze guards to ensure complete safety in your office or business premises.