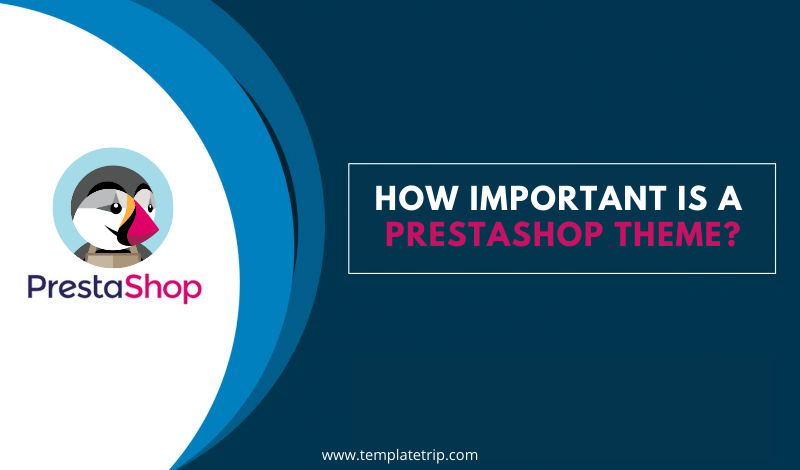 How important is a Prestashop Theme?
Nowadays, designing your e-commerce website and maintaining it is the most important thing to ensure success. As online shopping is getting huge day by day, it is very essential to make your online store stand out from the crowd. It must have something different and unique that manifests your business's niche in a very unimaginable way.
As soon as someone lands on your website, the very first thing that he/she interacts with is its theme and how your website looks. So, to get a nice theme, is Prestashop really important? And what Prestashop Themes are good for your e-commerce website? Let's find out….
Why are Prestashop Themes important?
Prestashop Themes are ready-made designs created for the online stores that are running in the Prestashop e-commerce engine. These themes allow you to change the look and functionality of your e-store. As we all know that a high-quality theme is very important for your online store to grab attention. And it is the only way to make your e-store different from others. Therefore, Prestashop has a remarkable collection of themes and templates that will take your online store ahead.
Go ahead and discover the importance of Prestashop Themes for websites.
In modern days, SEO is the key to the success of a business whether it is small or big. While using Prestashop Themes, you won't have to worry about SEO because they all are SEO friendly. Prestashop features a blog module tool for blogging that helps you with creative content and boost your SEO scores. Unlike OpenCart, you also do not have to use plugins for SEO. This is why Prestashop websites always get the priority to be on the top. The great part about using Prestashop Templates is that they have an easy-to-use interface which makes them user friendly. So, anyone without having proper knowledge about programming and technology can build super creative and incredible websites with Prestashop.
The customizable feature of Prestashop is best to meet all the needs of your business. Prestashop offers more than 5000 modules, so you can use them to build a website that reflects your brand appreciably. Prestashop is an amazing marketplace to grow your business around the world. Being a huge platform globally with a great community, many businesses have doubled their sales through Prestashop. Due to the rapid expansion through the internet, Prestashop now plays a very important role in society.
Security is the most challenging issue of today's online businesses. Not having proper cybersecurity can put both the business and customers at risk of fraud. So, investing in proper site protocol is very crucial for all e-commerce users. Luckily, Prestashop provides modules to prevent these risks by providing tight site security. You can easily install them and get your website protected. You will be glad to hear that Prestashop has executed GDPR (General Data Protection Regulation). It is the new benchmark European text on personal data protection. It helps strengthen the rights of an individual and guarantee a good level of security for data processing.
How to choose the right Prestashop Theme?
Choosing an appropriate theme for your business website is not as easy as it sounds. Getting a theme that looks nice is just not enough. Below are the few things you will have to look at for the right theme:
Supportiveness: Make sure that your website supports all the devices and runs smoothly. The templates that you choose should be adjusted according to the size of the screen.
SEO Optimized: A SEO friendly theme is always best for your site. It shows your content properly in the search results and also positions your website on the top in Google.
Easy and fast checkout: Make sure that the checkout process is not time taking. You can also allow one-page checkout by displaying forms on a single page to avoid abandonment.
User friendly: Remember it takes a second to jump onto another site. So, try to build a quality website that is also easy to use for your customers.
Takeaway
The first impression is the last, and with websites, your theme should be so impressive that your customers cannot move to another one. An effective theme reflects your brand's core values and at the same, it also takes your niche ahead.
Hence, it is very crucial that you choose the responsive Prestashop theme online at TemplateTrip.