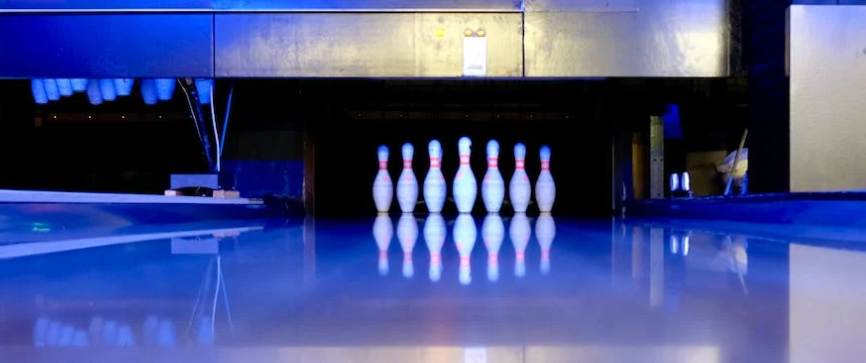 How To Get a Strike in Bowling
A strike is when all ten pins are knocked down with the first ball in bowling. This is considered the best possible outcome for a bowler. A strike is worth ten points, plus the points for the next two balls thrown. Do you love bowling but can never seem to get that strike? You're not alone. Bowling can be a challenging sport, but with a few simple tips, you can be on your way to striking out in no time. 
Things To Consider Before Getting a Strike in Bowling
Whether you're an avid bowler or just enjoy the occasional game, there are a few things to consider before you get a strike.
Take a look at your bowling ball. If it's too heavy or light, it can affect your form and, ultimately, your score. You need to make sure you have a ball that is the right size and weight for you, as well as shoes that fit properly and provide the right amount of support.
You need to consider the lane. If it's too dry or oily, it can also affect your performance. The most important factor is choosing the proper starting position. Not starting with the proper position will not be able to deliver the ball with the proper speed and accuracy. Another important factor is the weight of the ball. If the ball is too heavy, it will not be able to travel down the lane with the proper speed and accuracy.
Make sure you're using the right shoes. Bowling shoes have a special sliding sole that can help you grip the lane well.
Relax and have fun! Bowling is supposed to be enjoyable, so don't take it too seriously.
Tips on How to Get a Strike in Bowling
Nailing a strike is always satisfying whether you're a beginner or a seasoned bowler. To up your game and increase your chances of scoring a strike, follow these tips:


First, focus on your form. A good, consistent bowling form will help you hit the pins more accurately.
Second, practice your aim. Try to focus on a specific point in the lane and aim for that spot.
Third, release the ball at the right time. Timing is everything when it comes to bowling, so make sure to release the ball at the right moment.
With these tips in mind, you'll be well on your way to bowling a strike in your next game!
If you're looking for a fun and unique way to spend an evening in Delhi, head to one of the city's many bowling alleys. Whether you're a seasoned bowler or just looking to try something new, you'll have a great time knocking down some pins. Bowling in Delhi alleys offer a great way to spend some time with friends or family, and they're also a great place to meet new people. So put on your bowling shoes and get ready to have a good time.