How To Start A Pressure Washing Business
Pressure washing is used as a cleaner to remove dirt from vehicles, buildings, the homes' exterior, etc. This is a very high-demand business. It is a good option for a new entrepreneur who wants to earn a healthy income in a day and wants to leave his job from 9 to 5. This business demands low investment as compared to other businesses and has good profit margins. If you have interested in the pressure washing business and want to learn how to start a pressure washing business? Then read it completely.
Plan Your Business
As an entrepreneur, you need a proper plan to start a pressure washing business. It is essential for your business success because if you have no plan for your business, how do you start? Where to start? How to approach customers? Etc maybe you will fail in this business and loss your investment. So it would help if you had a proper mindset to start this business.
Learn The Skill of Washing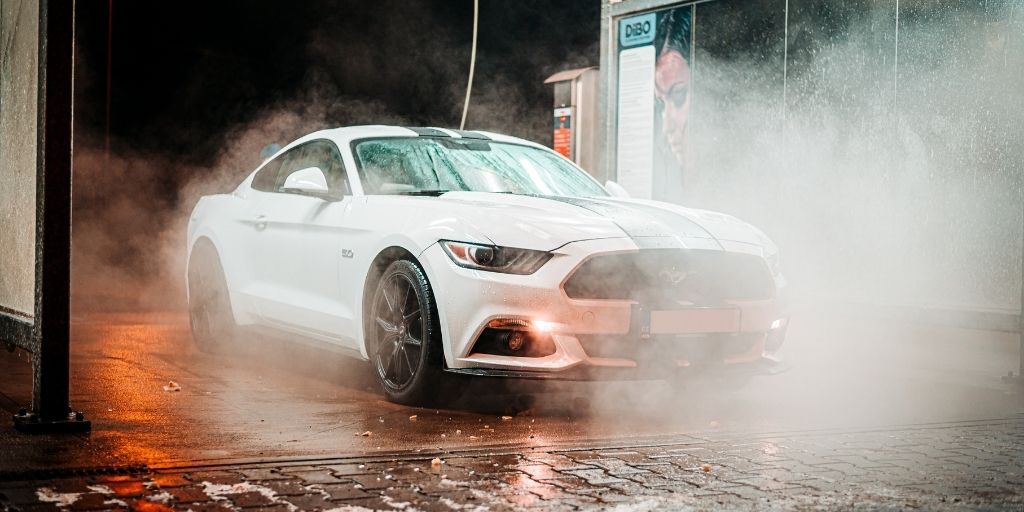 The most common question is how we wash vehicles, houses, commercial areas, the exterior of flats, etc., and from where we learn these skills?
To understand anything like if you want to make Facebook or Instagram account? You will go to YouTube and watch tutorial videos that will teach you.
But in the pressure washing business, you can't learn from YouTube tutorial videos because it's practical to work that wants the experience to perform better. Maybe there are some videos regarding the pressure washing business, but you can't learn at that time. When you can't perform, it's by yourself. Contact someone else who has pressure washing equipment. Take equipment from them and start learning by washing your home and own car or vehicles etc.
And another option is to contact someone company which will teach you about this business?
Research The Market of Pressure Washing
It is an importer step that you need to follow. It would help if you searched your area or city the pressure washing business is beneficial or not for you. You should need to search the demand of this business, is this business has some demand? Or not.
 For checking the demand of this business, go to market and meet with pressure washing entrepreneur and check the demand if there is no more businessman and have demand of customers then it is good to start pressure washing business.
The Startup Cost of a Pressure Washing Business
For a startup, you will need the following types of equipment:
High-powered pressure washer

High-powered lower pressure hoses

Nozzles 

Surface cleaners

X-Jet

Water inlets

Dual lance

Reels
These are some equipment that you should need to buy or rent. But basics expenses include water tanks with a down payment of approximately 2000$, and 700$ per month, which total 2700$. For saving money, you should need to buy pressure washing equipment whose prices start between 500$ to 15000$ that depend on quality. Further, you should need a van used to transport your equipment and works as a water tank. Ongoing expenses include labor cost, workers, transport(Van), marketing efforts, lease pressure washing equipment per month.  
Target Your Audience
To target the audience, we should search those persons who have a property business and want to sell their homes, commercial areas they want companies whose wash or clean their old houses, and commercial areas. In the market, their many old places whose owners wish to sell their homes and want pressure washing business. Also, search those peoples who want to sell their cars, vehicles, etc. They want to clean their vehicles, and when it looks like new, they ultimately sell at higher prices.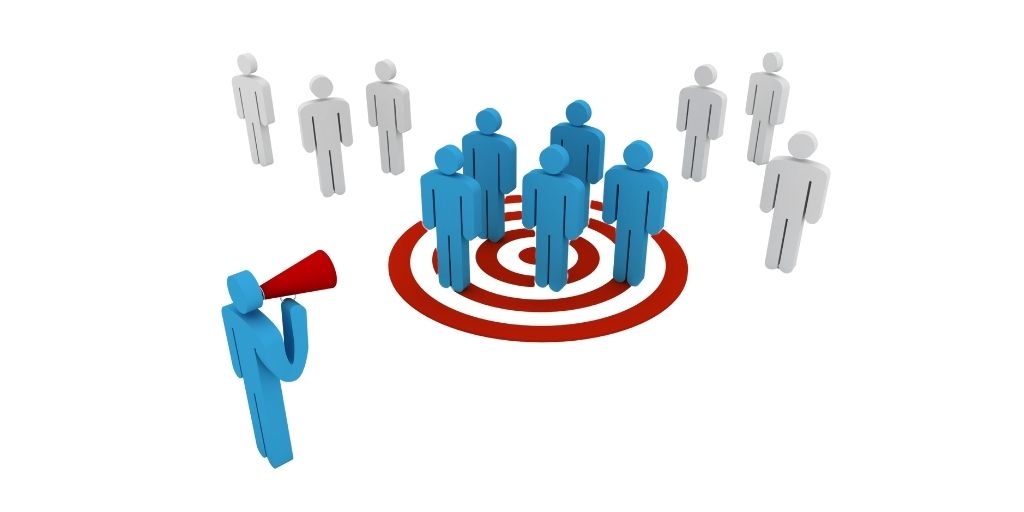 How Much You Earn and How Much to Charge to Customers?
If we talk about how much we can earn in this business. So, its answer is how much you work in a single day? For example, if you washed two cars daily and charged 50$ per car, you can ultimately earn 100$ in a single day. It depends on how much you charge for washing single-car, home, commercial area, etc., and how much you have customers in a day. Here the question is that how much can we charge to our customers?
These are the average prices that most companies charge to their customers:
Exterior side to home-100$ to 300$

Driveaway-80$ to 200$

Patio-250$ to 500$

Commercial Properties pay-0.5$ to 2.5$

Multiple stories building pay-400$ to 800$

Car wash-50$ to 100$

Bus, Truck, Boat pay-100$ to 200$
Registered Your Business
When you are going to start a pressure washing business, you should need to register your business. Give someone a unique name to your business. If you have any good name in your mind, then it's good. But if you have a sole proprietorship business, you should need the business name. A registered company is the best option to organize a sole proprietorship business because. But in any case, your company gets sued, all your assets will be crosshairs because you are the individual owner of the company.
I suggest you, before registered business, check your country's business and trademarks record, check your domain name, and register your business domain name before someone else registered this.
Register Your LLC
There are different business forms like a sole proprietorship, Corporation, Partnership,  (Limited Liability Company) – Start an LLC Online | LegalZoom(LLC).
In any case, LLC will save you; it's an approach to your company assets and charged the company, not you. It is best for a sole proprietorship.
Some new businessman wants to know what is S-Corporation. It is an LLC but has some differences. LLC allows a total of 100 shareholders or less, and it cannot allow non-citizen of the United States.
Register from Tax
It depends on a different type of business has different tax paid it depends only on which kind of business you have.
For your business registered, you should need to state and federal taxes. It would help if you had an EIN (Employed identification number) for tax registration, which is free to apply. Just go to the tax registration website of your local government.
Business Bank Account
The business bank account is essential to the protection of your assets. Because if you have no business account, then your personal and business assets will be mixed and it's dangerous in any case of a company sued.
The business account is essential for recording your business details like expenses, income, taxes, etc. It's separate from your business, protects your assets, and makes it easy the filling taxes.
Get Business Licence
A business license is important for running your business. Some of the states required permits for the discharge of water waste that is known as Environmental Permit. You should need to contact your local state website. Business registration and business license are not the same things. You need to check your local government's demand business license or business registration. Some governments don't allow for license registration. To understand further details, go to your local municipal committee and local government business license website.
Get Business Insurance
Like business registration and business permit, Business insurance is more essential for your business health. Different businesses may face different problems or difficulties that may cause of loss of money. 
So similarly, if you have a pressure washing business, maybe you face some dangerous incidents that cause loss of your money. For example, if you contract with someone to wash buildings. When you are washing a building, and water pressure is high by mistake, water breaks building windows. So you will pay window prices from your pocket that is cause a big loss? And once time you washed one exterior of the house, and due to the high-pressure water stream build on the road, some children are playing along the road. They slipped through a water stream and fell on the road, and one child's leg broke and needed to admit him in the emergency ward. That is a big loss of money. What you think insurance is necessary for your washing pressure business or not.
Promote and Market Your Services
Without any promotion, you can't achieve your business success. We suggest you some ways of business promotion:
Create your Business Website
A business website is important for your company. When you create a website, you can sell your services through your website. For the creation of a website, you should need to buy a host and domain. For purchasing of host and domain, you pay some amount monthly or annually. After this, create a website on WordPress and start selling your services.
Market through Hand out Flyers
It is a popular method for marketing your business. You can distribute pamphlets or flyers among people house owners and owners of commercial areas. If he likes your offer when he needs to clean their houses and the commercial area, they call you, and then you can easily work on their projects.
Market through Social Media
Social media has great power for marketing any business. You can easily market your business through social media. First of all, create Facebook and Instagram pages of your brand and then target an audience who live near your area. Your customers easily approach you when they saw your quality offers on social media.
Market through References
If anyone buys your offer, give them a reference code to use as some discount next time. In this business, the local govt gives you many projects before any festival because they need to clean some areas. If your work is high quality and you give them some discount maybe your chances increase to hire next time. Start some discount promotion for a limited time and give reference discounts that may increase the chance of your work.
Paid Advertisement
Paid Advertisement is so expensive, but it's an effective method for marketing your pressure washing business. Through paid Advertisement, your companies ads will run on Television, YouTube, Facebook, Instagram, etc. It will help you to grow your customer community. You will earn a good income through this method.
Separate Phone for Business
Made a separate phone for your business is important that make your internal life easy. Because if you have one phone, you can not manage every call. You will attend new calls, and sometimes you are stuck. Whose is this? If you have separate mobile for your business, you will be active on your phone or numbers every time and will not miss any call. That will help you to give customers support on time. 
Join Pressure Washing Business Associations
It is the most important step to join pressure washing business associations. By joining, you will learn more knowledge and learn from experience persons who spent many years in this business. They will help you to get out of difficulties and help you to solve problems. It's beneficial for growing your company.
There is some primary association that you must follow:
PWNA: Stands for Power Washer North America
PWRA: Pressure Washing Resource America
UAMCC: United Association of Mobile Contract Cleaners
These are few associations that will help you to rank your business.
You are ready to start your washing pressure business!
I discussed in detail "How to start your washing pressure business." I'm glad you get a lot of details about how to start this business. Now you are ready to start your own business and make money.