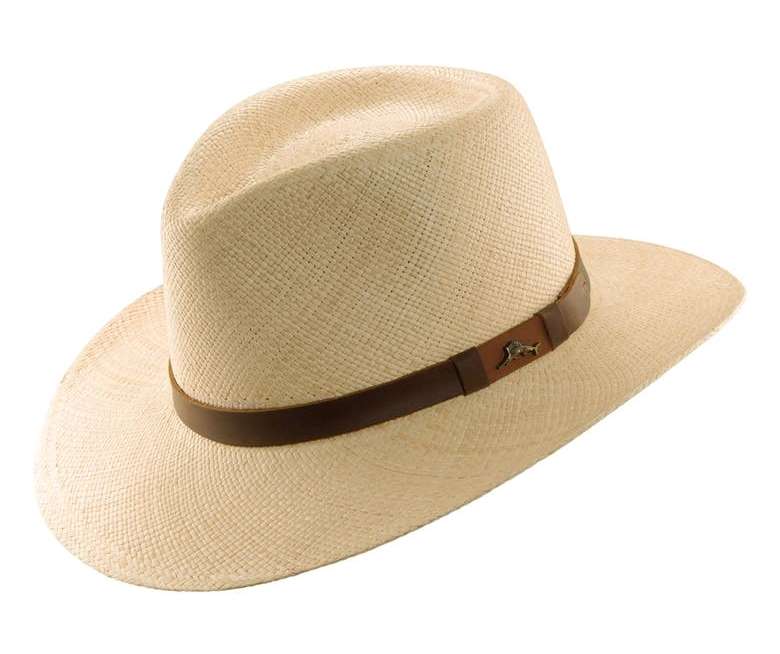 Ladies, Try Out Merging the Western Look with Your Cowboy Hats!
You will have noticed the modern take on typical cowgirl attire if you have recently been to any summer or spring fashion show. Subtle leather jackets with tassels, studs, and big belts may have made the joint appearances. Nevertheless, dresses for cowgirls come in all sorts of frills and ruffles. Boots go above the ankle, but it doesn't matter. Nowadays, some even pick jelly sandals encrusted with super-sparkly diamante buckles suitable for rodeo queens any day. They may have finished their looks with layered hairstyles with a special touch of country charm. Done up carefully, when the hair catches the light beautifully and complements the whole ensemble with soft curls down one side, everything feels surreal. But don't you think something is missing?
Well, you cannot imagine an authentic cowgirl look without a cowboy hat. When the hat tops the hair allowing the loose hanging curly tresses to shine, the whole look becomes more attractive and complete. You can also have the satisfaction of acing your cowgirl image choice. Otherwise, things don't make much difference. Anyway, here are some outfit ideas to help you put together your flawless cowgirl style no matter what time of the day it is.
Trying a look with a leather jacket
Wearing a cowboy style makes you look beautiful. Not only does the hat have a fantastic design, but it also becomes an excellent topic for discussion for everyone who sees you wear one on because of its unique style. You can buy any beautiful hat and match it with your little leather jacket. With this, your black or blue denim jeans would happily go. When you mix this look with your cowgirl hat, you feel like a fashion icon wherever you go because no one can resist taking a glance at someone pulling their style so mercilessly beautiful and charming at the same time. It will have that western vibe but not without the hint of the countryside.
Throwing in a button-down shirt and shorts
If you wish to enjoy your cowgirl look with a hat while keeping your head cool during summertime, then how about pairing your favorite hat with denim shorts and a close-fit button-down shirt? It is very trendy, and almost every fashion-conscious girl opts for it. You may wonder why you should do it the same way then. Well, fashion is not only about choices. It is also about who adopts them. Even if two individuals choose the same stuff, their wearing style makes the ultimate pitch. More precisely, a large number of them can likely stick to boots or some high-end sort to bask in that special celebrity kind of aura. You can do things differently if you pair your comfort wear with flip-flops.
In this avatar, you will be beach ready, shopping ready, and so on. Suddenly, the whole casual flair will take over while you still look your best self. It can be like adding a twist to the average or most predicted hat look in those situations.
Building on the tank top look
One of the critical factors to keep in mind regarding style is what you're wearing from head to toe. When you have a well-designed headpiece like a cowboy-style hat that fits your face perfectly or a nice longer ponytail, for example, it can go very far in making or breaking your appearance. No matter what type of outfit you might wear on any given day with your choice of shoes and fashionable belt buckles, you can still have an impact on others around. One perfect selection would be a nice-fitting tank top, some blue jeans, and a set of classic white sneakers to complete the look.
Now, let's talk about the other combinations. If you ever desired to create that rock and roll chic appearance, it might be the thing to try. However, other must-haves for rock and roll chic look include waterproof mascara and eyeliner. Lip color can be neutral or earthy tone.
Trying to keep up to date on the latest trends in fashion can be difficult, but while cowboy hats are making a big comeback in women's fashion, not all of them fit well with every outfit. While you could plunk down several hundred dollars on the real thing, there are plenty of alternatives even in this same style that might work better with one's wardrobe. So, don't pick just anything.
Study all your options well as the material, headband, crown shape, and brims tend to give them the real personality. For example, if you have a bold and stylish look in mind for a specific day, you could do better with a yellow-colored leather cowboy headwear piece. If you plan a yacht trip, your straw white hat in this form can be the right pick. Or, you can select a gambler kind of style in this if you will be spending your time on the beach.