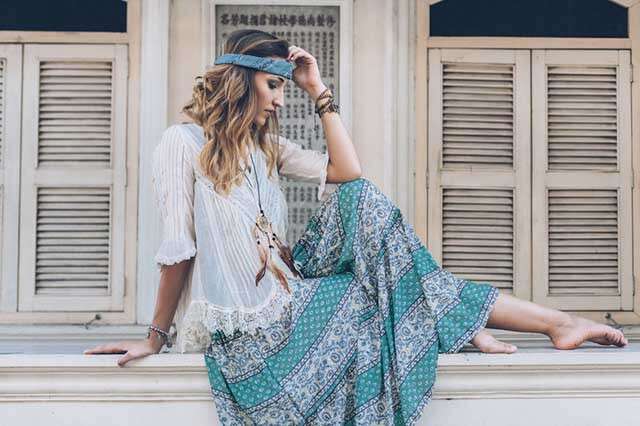 Mini skirts and Western dresses- A style statement?
Today, western clothes have become an integral part of the fashion industry. They're good for you for numerous reasons! They make you look attractive. They're simple and light. Hence, best for casual wear. They make you look simple yet beautiful. They're also comfortable and affordable. They come in wide varieties that you can choose according to your comfort and style. They last for a long time and are quite sustainable. So you don't have to worry about new dresses every other day. They come quite handy and are suited for any kind of occasion from date to anniversaries to birthdays or traveling. You can choose them for any time, anywhere, and any occasion. They are still suited the best. These fabrics are made in a wide fabric. Hence, they are also comfortable in all seasons and can be carried on a year long! They're suitable for all ages and both men and women.
We can see how Western Dresses are impacting the clothing industry and becoming a fashion and lifestyle statement. Every Western dress has its own unique style and comfort. From high necks to shirts and trousers, from mini skirts to long dresses, the versatility of Western dresses is too wide. Western formal dresses are ideal dresses that make office-going people smart, professional, and fashionable. They are also best for daily office work or important meetings. The trend of Western dresses keeps changing. So you can always choose from new styles and clothes if you're bored of the same style. Get your Western dresses now. They're surely going to be part of your style and comfort. Being quite affordable, you can always buy them anytime and for any occasion. Make your own style statement with these dresses. You can always be the trendsetter too!
Mini skirts are part of Western dresses. They have been part of the fashion industry for decades, and trends keep changing with time along with new styles. They're best for looking beautiful and flaunting beautiful skin. They are best for summer when it's too hot. They are best for practicing sports and playing them, such as tennis and badminton. It is also easy to wear and take off. It is surely best for going on a date or impressing your man. It's also comfortable. Wearing mini skirts with high heels is a fashion goal one cannot resist! Besides being one of the most attractive attire, one can wear it to public places too, and is convenient for using washrooms. Some schools in western countries have them as their formal uniform.
It is available in a wide range. And it is the perfect dress for wearing if you're into modeling. It is slowly entering the field of workplace too. So you can surely wear them as your style statement and make the best of your look. They make you look professional and smart and quite appealing employee. It is also best to wear with flats if you don't like wearing heels. You can style your mini skirt with a crop top. It also goes well with a mini top or full sleeve top. A proper fitting mini dress with proper style is the best combination, and fashion one can go for. Start upgrading your style now, then and go for what makes you most comfortable. You will never regret buying these Western dresses along with mini skirts.