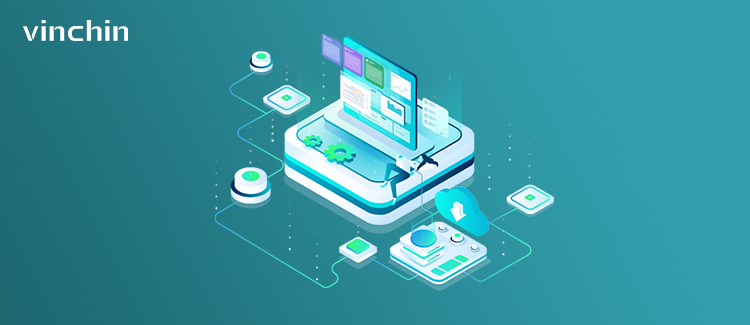 Physical server to XenServer Highly Effective Compatibility 1:1
Physical server to XenServer; Virtualization is an important part of modern IT infrastructure due to its increased resource utilization and flexibility. By deploying a Type 1 or Type 2 hypervisor on the physical server. You can create multiple virtual machines with different operating systems at the same time to achieve diverse business goals. Since enterprise-grade IT operating requirements and preferences vary across industries and enterprise scales. There are many virtual platform vendors, bringing their own advantages in specific areas, among which users can choose. Of all the products on the market, XenServer (currently Citrix Hypervisor) is definitely one of the most popular options.
Physical server to XenServer; Why choose XenServer?
XenServer is a powerful open source virtual platform that allows users to easily create their own scalable virtual environments through a centralized management console, XenCenter. It is based on Xen Hypervisor, a type 1 hypervisor that runs directly on physical hardware without the need to first install a host operating system. Due to their direct access to hardware resources, higher-level virtual machines can be more efficient.
Physical server to XenServer this offers free and commercial editions suitable for users with different needs and budgets. The free edition contains most of the basic features including multi-server management, VM live migration, shared storage connectivity, etc., while the commercial editions offer more advanced features such as Active Directory integration , dynamic memory control, and high availability (HA) for more flexible virtualization. machine operations. For a more detailed edition comparison of XenServer, you can refer to the official Citrix docs online.
Installing Physical server to XenServer is so simple that it usually only takes users about 10 minutes to figure things out. If you are currently still using physical servers but are trying to go from physical to virtual, in an effort to efficiently manage Windows and Linux systems, then XenServer may be your best option.
After choosing the right virtual platform in Physical server to XenServer, another problem may arise here: what if I want to migrate my old business data directly to the new XenServer virtual machines? Is there a way to achieve the goal? Well, Citrix offered a solution for users who had the same question: XenConvert.
What is XenConvert?
physical server to XenServer; XenConvert is a P2V conversion tool provided by Citrix to help users convert computing workloads from servers or workstations running Windows to virtual machines, virtual appliances, virtual disks, or virtual disks connected to Provisioning Services on XenServer.
Physical server to XenServer; this is very easy to use, it will run on the Windows physical server and convert the disk to a disk image in VHD (Virtual Hard Disk) format, or an XVA template that can be imported into the XenServer host.
However, as useful as XenConvert is, Citrix chose to deprecate it several years ago and it is no longer available for download from the official site.
What are Physical server to XenServer alternatives for P2V?
Since physical server to XenServer; XenConvert only supports P2V migration of Windows servers. If your desired migration destination is a Linux server, you might need another method to do it anyway.
Physical server to XenServer; the first most common workaround is to image the physical server with Clonezilla. It Creates a new VM on the XenServer host, and restore the image files to the new XenServer VM.
For the second solution, you can first convert the physical server to a VMware virtual machine with VMware Converter Standalone or a Hyper-V virtual machine with Disk2vhd, export as VHD and import it into XenServer.
Vinchin Backup & Recovery is a highly compatible all-in-one virtual machine backup solution that supports more than 10 virtual platforms. Including XenServer, so you can start full XenServer protection after a few clicks in a centralized web console. .
Physical server to XenServer LAN-free backup
Backup of XenServer virtual machines can be transferred over Storage Area Network (SAN). Without consuming production network resources during business hours, reducing backup windows security for important virtual machines.
Permanent Incremental Backup
Vinchin Backup & Recovery can perform permanent incremental backup starting with an initial full backup, designed for users who want to save backup storage more efficiently.
Deduplication and Compression
Vinchin Backup & Recovery's two powerful data reduction techniques can work well with VM backup.
XenServer with Vinchin Backup & Recovery
Easily implement this data security solution packed with many unique Vinchin features to simultaneously achieve intelligent backup, instant recovery, and efficient cloud archiving to take full advantage of optimized data protection.
Enterprise IT Optimization
Continuously protect your entire XenServer/Citrix Hypervisor environment with agentless backups that require fewer production resources, while the finely crafted web UI lets you centrally monitor jobs for better IT operation.
Key Features
Permanent incremental backup
A backup strategy performs a full backup once and incremental backups indefinitely. It can also make full use of CBT technology to quickly identify changes in virtual machine disk data blocks during the backup process, which profoundly increases the efficiency of virtual machine backup to a higher level, the optimal way to ensure data consistency with minimal backup storage time and cost.
Implement this unique Vinchin feature with just a few clicks After system failures, malicious attacks, and unavoidable disasters, the backup server immediately transfers critical data to the target XenServer/Citrix Hypervisor virtual machine on the production system for recovery fast, minimizing service downtime to 15 seconds.
Strictly following the 3-2-1 best backup rule, Vinchin Backup & Recovery calls Alibaba Cloud API, AWS S3, and S3 compatible storages for users to save another selected copy of XenServer backup to protect data. long term data. In addition, having backups in the cloud allows you to implement efficient disaster recovery of XenServer by transferring data to local or external backup storage.
Easy granular recovery
When you accidentally delete some files on XenServer VM, will full VM recovery be the only option for you right now to make things better? If so, Vinchin Backup & Recovery is here to break that stereotype with true file-level recovery. You can quickly recover the missing part by choosing the desired destination files or folders from any restore point saved before deletion.
Optimize bare metal recovery of virtual machines
Physical server to XenServer ; With Vinchin Backup & Recovery, you can easily restore an entire XenServer virtual machine in a simple way. Just follow three steps, choose your desired restore point, restore destination and restore strategy, all backup data for a single virtual machine will be transferred directly from the backup repository to your primary site or site in a very short time.
Physical server to XenServer Automatic Backup
Physical server to XenServer; Vinchin Backup & Recovery offers flexible backup scheduling options that allow users to set full backup, incremental backup, and differential backup tasks to run automatically on a daily, weekly, and monthly basis, performing a XenServer Intelligent Backup Manager process to minimize manual backup configuration workloads for users.
Higher Backup & Recovery Efficiency
CBT and Vinchin speed kit
Since legacy incremental backups often take a long time to traverse the entire file system, the use of Changed Block Tracking (CBT) technology has never become more important. With Vinchin Backup & Recovery, you can easily enable the CBT feature, or the powerful Vinchin SpeedKit designed as the powerful CBT alternative based on external and internal snapshot comparison to quickly identify data block changes for incremental data backups. XenServer faster.
To shorten the backup window, Vinchin Backup & Recovery supports XenServer backup and restore via non-LAN path (FC Storage Area Network, iSCSI, and NFS) with network resource consumption. zero throughput, so large volumes of data can be transferred at high speed even during business hours.
Vinchin Backup & Recovery offers an instant restore feature to shorten RTOs by 15 seconds when mounting backup storage to a production host via NFS. A new virtual disk image based on the original backup file will be virtualized and shared with the newly created XenServer virtual machine on the production host, ensuring business continuity in the event of a system failure, malicious attack, or unavoidable disaster.
Physical server to XenServer Conclude
XenServer is a powerful open source virtualization solution suitable for enterprise-level users who want to create a scalable and agile computing environment. If you plan to move your workloads to a virtual platform, XenServer can be a great option. This blog introduces some methods suitable for Windows and Linux systems. Moreover to help you migrate data from physical servers to XenServer. Which has the disadvantage of the deprecated XenConvert which only supports P2V migration of Windows servers.
For data protection after migration, Vinchin Backup & Recovery can be a useful tool for this. Which works as a highly compatible all-in-one solution. That offers a wide range of virtual machine backup and restore features. That makes it easy to backup XenServer and recover virtual machines.