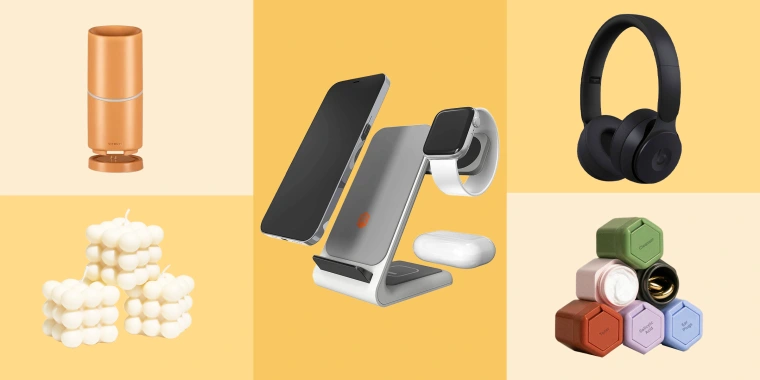 The 10 Best Gifts for a Student: From the Practical to the Fun!
When it comes to finding gifts for students, the options are endless. It can be tough to find the perfect gift for a student. They seem to need everything – from textbooks and school supplies to clothes and entertainment. But don't worry, we're here to help! In this blog post, we will share 10 of the best gifts for a student, ranging from the practical to the fun!
Practical Gifts for Students
What do you get the student who has everything? Practical gifts are always a good bet because they will help your student make the most of their school experience. Here are some of the best:
Backpack
A backpack is a must for any student, and there are so many great options to choose from! You can go with a classic style or find a more unique one. Either way, make sure it has plenty of compartments for all of their textbooks and supplies.
Laptop
These days, most students need a laptop for school. If your budget allows, get them a top-of-the-line model that will last them through college and beyond. If not, there are still plenty of great laptops out there that won't break the bank. Just be sure to do your research before you buy!
Printer
A printer is another essential for any student. They'll need it for printing out essays, handouts, and other school-related materials. Again, there are a variety of options available, so be sure to find one that fits your budget and their needs.
LCD Calculator
LCD calculator is a great gift for students because they are so practical. They can be used for many kinds of things, from doing math homework to quickly making some complex calculations. And they're usually equipped with an easy-to-use interface and really fun to use!
Planner
Another great practical gift for a student is a planner. This will help them stay organized and on top of their studies. A planner can come in handy for keeping track of assignments, exams, and other important dates. Don't forget to include a pen or two!
Fun Gifts for Students
It's not all work and no play for students! They need time to relax and have some fun too. Here are some great gift ideas that will put a smile on any student's face.
iPad or Tablet
An iPad or tablet can be a great gift for a student. It's perfect for taking notes in class, doing research, and staying entertained during downtime. Plus, there are tons of great apps out there that can help with schoolwork and beyond!
Noise-Canceling Headphones
Noise-canceling headphones are another great gift for students. They can use them to study in peace or take a break from the hustle and bustle of campus life. Either way, they're sure to appreciate this thoughtful gift.
Gift Certificate to a local bookstore
Books are essential for any student's success, so why not give the gift of knowledge with a gift certificate to a local bookstore? This way, they can stock up on whatever reading material they need to ace their classes.
A Nice Watch
A quality watch is a classic gift that can be worn and appreciated for years to come. It's the perfect way to help a student keep track of time during lectures, meetings, and exams. Plus, it makes a great fashion statement!
Subscription to Streaming Service
The next best gift for a student is a subscription to Netflix, Hulu, or another streaming service. This way, they can watch their favorite shows and movies without having to worry about using up all their data. Plus, it's a great way to bond with them if you're both fans of the same show! Just make sure you get them a gift card so they can choose their own shows.
The Final Words
There are so many great gift ideas for students! From the practical to the fun, there's always something fit for every student. Just be sure to put some thought into it and choose something that will suit their needs and personality. With any of these gifts, your student is sure to have a successful school year!