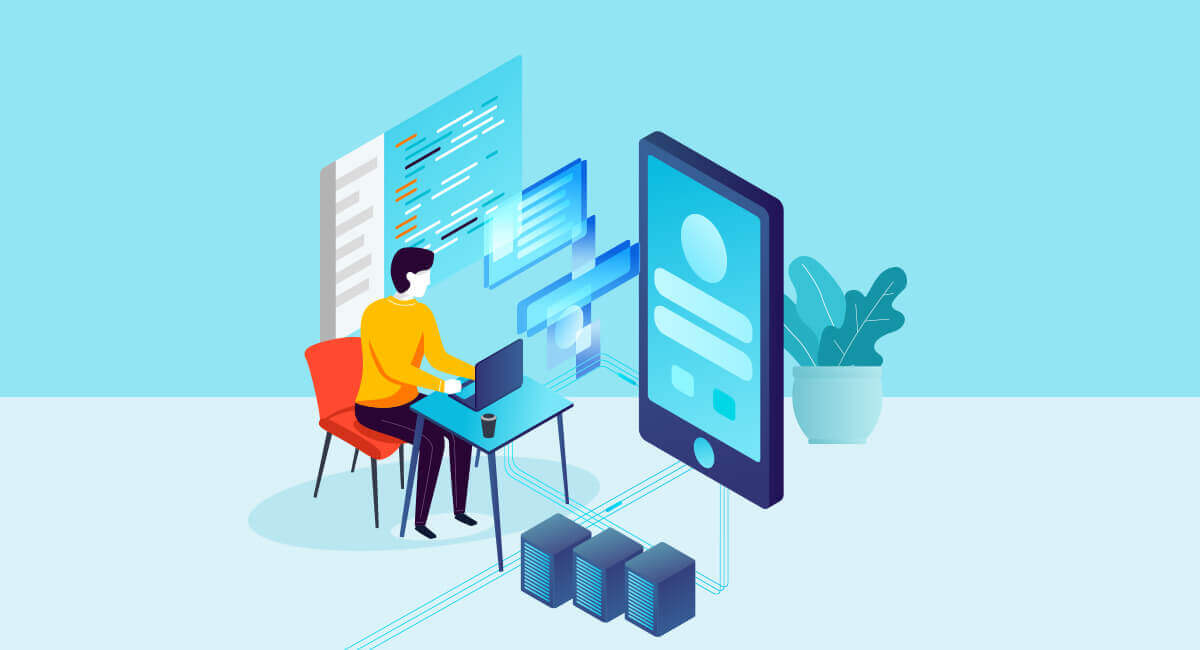 Top 6 Places to Hire Application Development Talent
Technology is the fastest evolving sector worldwide. Not only does it have transformative impacts in the native field, but is also empowering other non-tech business sectors like real estate, waste management, e-commerce, healthcare, tourism, and education. If you too are an aspiring technopreneur and need a developer by your side to bring your world-changing ideas into successful digital realities, here are the top 7 places in the USA where you can find top talent in software, website, and app development fields.

Chicago

First in the list is Chicago. It is at the forefront of technological innovation and digital transformation in the States. According to TECHicago and Forbes, there are 6150 tech companies in Chicago providing IT staff augmentation, app development, software engineering, and digital marketing services worldwide. In addition to this, the city had 375 new tech startups in 2021.
If you were up for hiring a freelancer, give it a second thought. It is not difficult to find app developers in Chicago: you can work with remote programmers, agencies, and even 360-degree development companies. When both options are available, we recommend our readers opt for hiring agencies because this is technically and financially viable, especially if you are a startup and concerned about your initial workflows.

Dallas

Second, up in the list is Dallas. This city is popular for being home to innovative engineers and IT technicians, experts in blockchain and the Internet of Things. It is a multicultural city and has been contributing USA's overall tech talent for around 10 years. Because of the growing IT traffic in the region, it is quite convenient to find a mobile app development company in Dallas within 15 days.
According to the May 2021 issue of a report released by Dallas Culture Map, Dallas was the 3rd fastest growing tech hub during the pandemic. Companies like Tekrevol and Maisters have operational head offices in Dallas.

Miami

Like Chicago, Miami is also the frontrunner when it comes to hiring tech talent. It has immense numbers of jobs as well as heads to contribute to technical businesses in the local and intercity premises. Forbes suggests that despite the growing success of Dallas, Chicago, and Austin in the IT sector, Miami as a technical hub hasn't retired – and also it won't, anytime soon. Most importantly, Miami doesn't only contribute top tech talent to the neighborhood but has also attracted foreign leads in the IT and staff augmentation domains.

Houston

This is the city for technical research and development. Therefore, startups can find all sorts of innovative and emerging technologies at their best play in this region. there are several reasons why so many developers choose to stay and serve from Houston. Firstly, it is a metropolitan region. it has a low cost of living, high employment opportunities and is welcoming when for startups and businesses of all sizes of cashflows.
Houston: Economy at A Glance suggests that this place has 69,000 plus tech workers – with most of these specialized in engineering and R&D. This suggests that if you have cloud creation or migration projects or want to get your portals and business-centric mobile applications battle-tested, there is no better place than Houston.

Los Angeles

Now, this is our favorite from the list – a region called Silicon Beach. This is an emerging tech hub and a quite close replica of the Silicon Beach. This is a city known to fund startups like Tinder and SnapChat. Now look at both of these projects – they are no less than million-dollar tech media companies now.
In numbers, Los Angeles is the 5th largest tech hub in the United States. It has around 228,720 technical workers. Most of these heads are innovative thinkers, software engineers and business incubators in the technical sectors. If talking precisely, projects leveraging blockchain, NFTs, deep learning and Internet of Things professionals. An average tech professional in LA earns around $104,000 annually – compared to median of household income which is $69,300. Companies like Google, Netflix and Apple are expanding their head offices in LA.

Washington DC

Washington DC, as popular as it is for the night life, and for hosting thousands of foreign workers, is famous for its IT professionals too. It is easier to find IT and especially, app development jobs in Washington DC because of the growing number of tech startups investing in business-centric portals and Enterprise Resource Planning systems.

Tips on Hiring a Programmer Remotely

Hiring a developer from the local region is easier. But, if you are based outside of these regions, hiring a developer, and preferably an agency with a full development team is the ideal option. In any case, when you are hiring staff for a software or mobile application, here are four things you need to consider:
The development timelines: this the detrimental factor in making a hiring decision, because the success of your idea depends partly on the right execution and partly on the when you launch your MVP and final version of the app.
Full-cycle development: tech product development is not a standalone task. It is a cycle that starts with planning and programming and then continues with testing and maintenance. To stay economical and under the budget that you have allocated, it is ideal you hire a full-stack development team with a tester and update developer rather than hiring dedicated professionals for all different stages of development.
Portfolio: Development companies have dedicated sections to display their previous projects and client testimonials on the website. When making a hiring decision, consider the magnitude of their portfolio, the previous clientele, the technical expertise, the domains they have served and the types of organizations they have worked with. Checking their minimum project value and UI and UX of apps developed should also impact your contract.
Monetization: while you may have a preferable model to make money with your app and software, developers are often the ideal people to recommend the revenue structure. SaaS based programs are quite popular in terms of revenue, but you can always choose from free apps, ad-free premium apps and freemium applications.

Conclusion

Choosing a developer is a critical decision. If you are a well-established company, hiring in-house employees may not be financially taxing. But as an aspiring appreneur, or a startup, managing budgets, balancing price and quality of development, and project monitoring might all be a hassle. In that case, make a hiring decision striking the right balance between these factors and work with teams who are ready to put in the time and effort and share the same vision as yours!