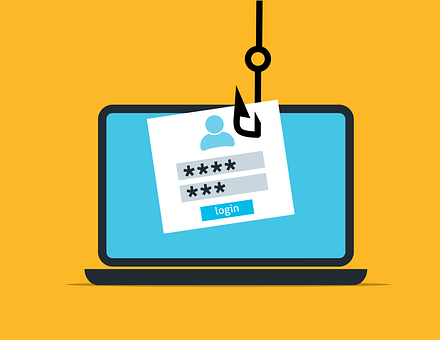 What Is Spearphishing And How Does It work: All You Need To Know
Phishing has been an essential tool for hackers in getting unauthorized entry into customers' accounts and other services. Phishing can be deceiving because it starts with a seemingly legit email asking people to update their passwords but takes them to fake websites that look like the real deal, where they are then asked to enter their passwords or credit card details. Spearphishing is a less common form of phishing but is still rampant, as this article attests.
What Is Spearphishing?
Spearphishing is a form of phishing that targets specific individuals or companies. It involves sending emails from a seemingly trustworthy source to gather personal information such as login credentials, credit card numbers, and so on. In this manner, spear phishers can hack into your social media accounts with relative ease for fun or gain access to confidential information. In the case of businesses, spear phishers hack into businesses' websites via their employees' official accounts to exploit loopholes and spread malware in their networks. As you can see, the consequences could be dire if it succeeds.
Since spearphishing is a big business, it's worthwhile to spend on security software that will safeguard your organization from the threat of spear phishers. However, all spear phishers have in typical amassing financial gain from their ill deeds. Either by stealing money from bank accounts, selling personal information to other cybercriminals, or ruining a business' reputation if they hack into its website. Hence, it's paramount to seek protection from spear fishing attacks in office 365 by implementing end-to-end encryption across your business channels. Since spearphishing is a big business, it's worthwhile to spend on security software that will safeguard your organization from the threat of spear phishers.
How Does Spearphishing Work?
Spearphishing typically starts with an email that seems to come from a friend, business associate, or anybody the target is likely to trust. These emails usually contain suspicious links, which will lead you to phishing websites where you are asked for login credentials and other forms of sensitive information. More often than not, spear phishers usually rely on malware such as trojans and keyloggers to record user activity (typing in passwords and so on) and steal information. It works in several ways that include:
Tricking You To Click On A Link Or An Email Attachment
This is probably the easiest way for spear phishers to gain access to your information, which means it's also one of the most common. Spear phishers may send you supposedly helpful links or email attachments that are malicious software intended to steal sensitive data from your computer. These types of emails often come with urgent-sounding messages such as "You're hacked" or "Click on this link now before it's too late." Please do not click on any link or attachment that came from an unknown source, no matter how urgent or legitimate it seems.
Fake Websites And Other Web-based Scams
Spear phishers may set up fake websites with similar URLs to real ones. They may even display a legitimate-looking SSL certificate for added credibility. These fake websites are then used to trick people into handing over sensitive information such as login credentials, and credit card numbers. You also need to watch out for social media posts with titles like "See Photos Of [Celebrity] Without Makeup" or "Click Here To Find Out If Your Partner Is Cheating On You." While these posts seem innocent enough at first glance, they could be embedded with malicious code in the form of tracking pixels that capture your personal information when you click them.
Mobile Device Hacks
Spear phishers often target smartphones because they contain copious amounts of critical personal data such as text messages, emails, and photos. Spear phishers may send convincing-looking popup messages that demand the device's PIN code or a unique SIM card identifier to activate it. If you fail to read the message carefully, you could easily be tricked into revealing your private data to an attacker via a fake popup message.
Targeted Attacks
Spear phishers maybe after your sensitive data such as credit card numbers, login credentials, and financial records for a reason, yes. But if they have targeted you specifically, it could be because they want to cause more worry or grief for reasons that may seem inexplicable to the average person. For example, suppose someone spearphishing your social media account and starts messaging all of your friends with malicious links/attachments as well as posts about how you just got murdered in a hit-and-run accident. In that case, chances are you will experience intense feelings of fear and sorrow given the circumstances, which is what an attacker may be going for.
How Can I Avoid Spearphishing Scams?
Like any other form of cyberattack, it is easier said than done to spot spearphishing scams before they have done damage. The most effective way of preventing them from hitting your devices is simple: arm yourself with knowledge about their tactics beforehand so you can become a more challenging target for phishers to breach. Here are some tips on how you can avoid being scammed by fake messages and websites:
Please do not click on any link or attachment that came from an unknown source, no matter how urgent or legitimate it seems.
Be careful with tweets, posts, and search ads that may appear on your timeline and in your social media feeds. Remember that you see a celebrity's name on the post is not accurate.
When entering sensitive data such as passwords, credit card numbers, and so on, make sure to check for suspicious-looking pop ups asking you to input information. They could contain tracking pixels that steal your personal information when you enter them into a form embedded within them without you even knowing it until it's too late.
Install anti-virus/anti-malware software on your devices to protect them against any malware the phisher may have planted.
The threats posed by spearphishing aren't going away anytime soon. It is primarily believed that they will only get more sophisticated in years to come, so do not be lulled into a false sense of security just because you avoided one scam today. The best thing you can do is to keep yourself informed about cybercrime tactics and how they work via reliable news sources such as technology blogs or other websites whose content is maintained by trustworthy writers.