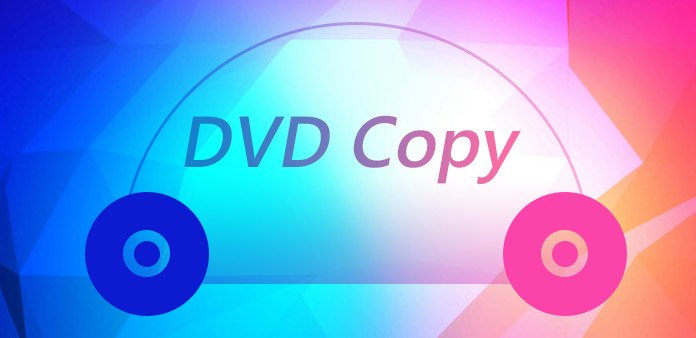 DVDFab DVD Copy Review: Best DVD Copy Software?
If you have a large collection of priceless DVDs and you want to keep them in pristine condition, you can now use DVD copying software to make backups of all your DVD movies.
DVD copying software has finally become user-friendly, without the usual techno babble. The software is faster and simpler than ever. Insert the DVD movie to copy, add a blank DVD, and about an hour later, you have a perfect backup of your DVD disc.
We put together a detailed report of the best software to backup DVDs available today. You are only a few clicks away from successfully making backup copies of your favourite DVDs.
We've done the homework for you so you don't have to spend your time and money evaluating similar DVD copying products and our editor's choice is DVDFab DVD Copy.
Program Setup:
The setup is straightforward and requires you to reboot the machine after the install. After installing the separate utility to decrypt the CSS encryption, the copying process is as easy as a few clicks.
Simple intuitive interface and works as advertised – copies a DVD movie with just a few clicks. It can make a "Movie Only" copy or compress the whole DVD onto a single disc, keeping the extras intact. This is reportedly the fastest DVD copy software available and was the fasted we tested. The company provides excellent support.
The Notable Features of DVDFab DVD Copy Software
DVDFab DVD Copy was able to copy our test DVDs in less than 30 minutes, typical for most DVD copying software. It also copies episode DVDs like "The Simpsons". You can copy directly from the DVD or from a folder on your hard drive, and you can burn the DVD directly or save a copy on your hard drive. The software is able to fit an entire DVD including menus, bonus footage, and audio languages onto a single DVD.
One noticeable feature was the overall simplicity of the interface. The application is elegantly designed and small enough to fit in a corner on your desktop.
Ease of use:
DVDFab DVD Copy is easy to use and oriented toward novices of DVD copying. The steps are simplified and you just click one button to copy a DVD. Its interface is simple, clean, and user-friendly. There were no complicated settings to make, the software automatically chooses the level of compression required to fit the material on a single DVD.
Video quality:
The video quality is second to none. We noticed the software was faster at encoding than the other products despite having the best overall image quality. The "Movie Only" copies didn't show any signs of degradation even when compressing long-running titles.
DVD Copy Protection:
The software is able to remove almost all types of copy protections before backup the DVD. This can make the software able to backup all the homemade and commercial DVDs including some newly encrypted discs via DVDFab Cloud Decryption Service.
Six Copy Modes:
Full Disc, Main Movies, Merge, Split, Clone/Burn, and Customize are the options available while you want to copy the DVD using the software. You can copy the DVD to DVD9 with lossless quality or compress the DVD to DVD5 to save space.
Great Customer Support:
One of the strong points of DVDFab Software is its customer service. They have a knowledgeable and friendly staff that replied to our email inquiries, most on the same day we sent them. All emails were responded to and all within 24 hours and they do offer live chat service (but not 24-hour). We even got responses from their tech support on weekends.
Official site: https://www.dvdfab.cn/dvd-copy.htm
Supported operating systems:
Windows 11/10/8.1/8/7/XP.
Summary
DVDFab DVD Copy is our #1 recommended software for copying DVDs. It's simple to use, nice to look at, and produces excellent copies, just like the original. Coupled with great customer support, DVDFab DVD Copy is the overall winner in our review.
Dvd2dvd.org is dedicated to providing our readers with in-depth reviews of the latest DVD copying and ripping software. Our side-by-side comparisons will make it easy for you to compare the key features you need to know about.