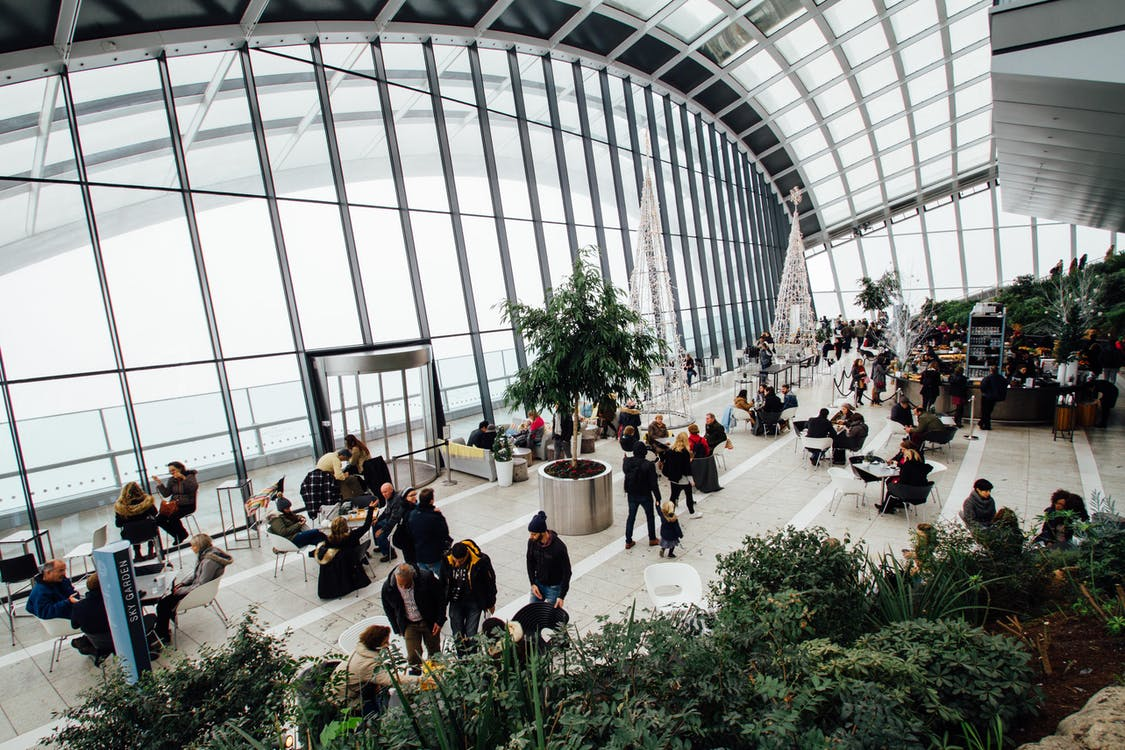 Green Tips To Make Office Eco-Friendly
We all pay extra attention and put great emphasis on the eco-friendliness of our environment. Our homes are becoming eco-friendly, we are implementing new changes, saving energy, water, and using completely recyclable materials on a daily basis. Speaking not only about our home, we also spend up to 40% of our time in offices. So it makes sense to also pay attention to their eco-friendliness.
Why it's important to maintain an eco-friendly office environment
One company hires specialists to improve technological innovations for the office. At the same time, the consultations of botanic experts are becoming relevant, and managers are increasingly consulting with them about the flora in the office building. The fact is that a simple and obvious solution is to increase the percentage of plants. Everyone has at least one plant at home, so taking care of them is no problem for office workers.
Simple, environmentally friendly and very important: that's what we can say about taking care of the flowers in our homes and offices.
Make your environment green
One plant makes the difference. Bring a green friend into your room and feel pretty soon how the air and atmosphere around you improves. The very first and easiest solution for offices and buildings has always been to increase the percentage of plants.
Some offices have plants that have been there for decades. So many employees don't even know the names of the plants and have no idea how to take care of them. The solution to this is to install a flower identifier, which will tell us a lot about the origin of the flower, how to care for it and much more. You can easily save a dying plant by understanding the requirements for watering, the amount of sun it needs and so on. Lily – Plant Identification advises you, and it is fairly easy to use it for all employees.

Start with the flowers, and work on improving other ways to make your office eco-friendly. By implementing some changes, you'll make a big difference in your daily office life.
Use apps to develop new green office ideas
Turn your office into your smart friend. Using apps helps you control certain devices remotely, thereby saving you time and effort. Water the flowers, identify their names, turn on the water boiler, turn off the lights, and much more.
Apps can actually become your number one assistant in the office.
Renewable energies
From automatically watering plants to powering the entire office, it all requires a significant amount of energy. By installing solar panels, companies are supporting the go green initiatives, and saving a significant amount of money when they tally their expenses at the end of the year.
Switch off your devices
To avoid wasting energy, connect devices such as televisions, consoles, and so on to a common system that monitors when a device has not been used. As an example, by turning the TVs off automatically after 15 minutes of inactivity, globally, you save a huge amount of electricity and make your place a sustainable office.
Stop using plastic dishes
Using disposable plastic dishes during the lunch hour leads to a lot of trash that needs to be recycled. Plants, animals and nature in general have their limits and plastic does not help us save them at all. Buying iron forks, knives and so on will help us reuse dishes and reduce the amount of plastic produced and recycled at the end.
Consider working from home
As things improve, we are all going back to working from the office. But the fact is, for many of us, it will still be helpful to spend a few days at home during the week.
Use the app that belongs to your company and work remotely from your home device. This way it will be possible to avoid overloading the office after a long break of working from there. But don't forget to take care of the flowers in your office, because they still need you!
Find the success in details
By implementing environmentally friendly office practices one by one, we make our daily life more enjoyable and also take care of the environment. For some, it may seem that implementing some minor changes doesn't make a difference. But if we all take a holistic approach to being environmentally friendly in our daily lives, it will bring visible progress.
Use app-helpers to improve your life, take care of the flowers and bring fun into your daily routine. Find and actively use a self-management helper app that is necessary in your case. Then we will all bring change to our surroundings.