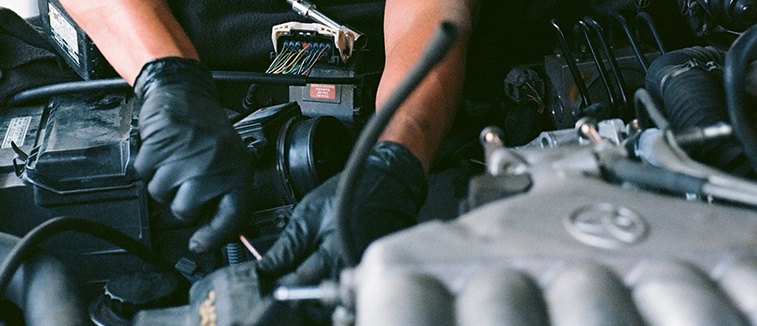 The mechanic profession is reliable and well paid. It's one of those jobs folks can always rely on. Things get even better for folks who focus on diesel engines because it's specialized. The only question is how long it might take to become a diesel mechanic, which is going to be answered here.
1. The Fast Track
If a student goes to the right diesel mechanic school, Universal Technical Institute states that the student can earn a degree in 45 weeks, but that's only the case if the person enrolls full time. They have to give it their all to get the degree in that time. It's important to remember that the fast track includes all types of learning opportunities.
Some people choose to go to their school in person, which is okay, especially because there are hands-on opportunities when folks attend the school in person. The thing is that many of today's institutions are pretty modern and are willing to work with students who wish to learn remotely. As long as the student commits to being full-time, it'll still take 45 weeks.
2. Additional Programs
Some students take additional programs to boost their degrees. That's okay and can be done in the right educational institutions. For example, there's the Automotive/Diesel tech program, which gives students a better understanding of the technical side of the job.
As technology continues to move forward within the world of diesel mechanics, so does the knowledge of the mechanic.
This is the reason some folks take advantage of these sorts of programs. The people that do will have to accept that earning their degree might take a few more weeks. The number of weeks depends on the student, but it usually is just a few weeks more.
3. Brand Focus
It's no secret that diesel mechanics that specialize even further and focus on a specific brand are more in demand. When a company or a person gets attached to a specific brand, they like to work with mechanics that know that brand well. Each manufacturer does things differently, so it makes sense to specialize a bit anyway.
Students who are willing to take this extra step can but will have to accept that it'll take them longer to be ready for the workforce. It takes an additional 12 weeks to finish a brand-specific study.
It's important to stick to the brands that most folks use, like Cummins, Freightliner, or Peterbilt, just to name a few. If there's a brand that the student is already familiar with, then stick to that one to make things easier.
4. Personal Pace
A student's pace can also determine how long it'll take to earn a degree. Forty-five weeks is fast, but it only works for students who can commit to being full-time students. Some students aren't able to do this. Some people have a day job or need to be with their kids.
For whatever reason, some students can only be part-time students. If this is the case, earning a degree could take almost double the time it would have normally taken. The good thing is that no matter a student's pace, the result is the same degree that can be taken anywhere for good pay.
That's it. Folks interested in becoming diesel mechanics can expect this timeline.
Final Words
In conclusion, becoming a diesel mechanic can take anywhere from one to four years, depending on your level of experience and education. Although the job market for diesel mechanics is expected to grow by six percent through 2024, competition for these jobs is still high. If you're interested in becoming a diesel mechanic, be sure to do your research and get started on your training today.
Nova is a writer, blog hunter, From Europ. He has been interesting about Phone Hardware-software and also PC Hardware-software and SEO for years. This website was invented by him. edexgo.com receives 200,000+ page views per month. 4k+ subscribers. You can also join us and advertise with us