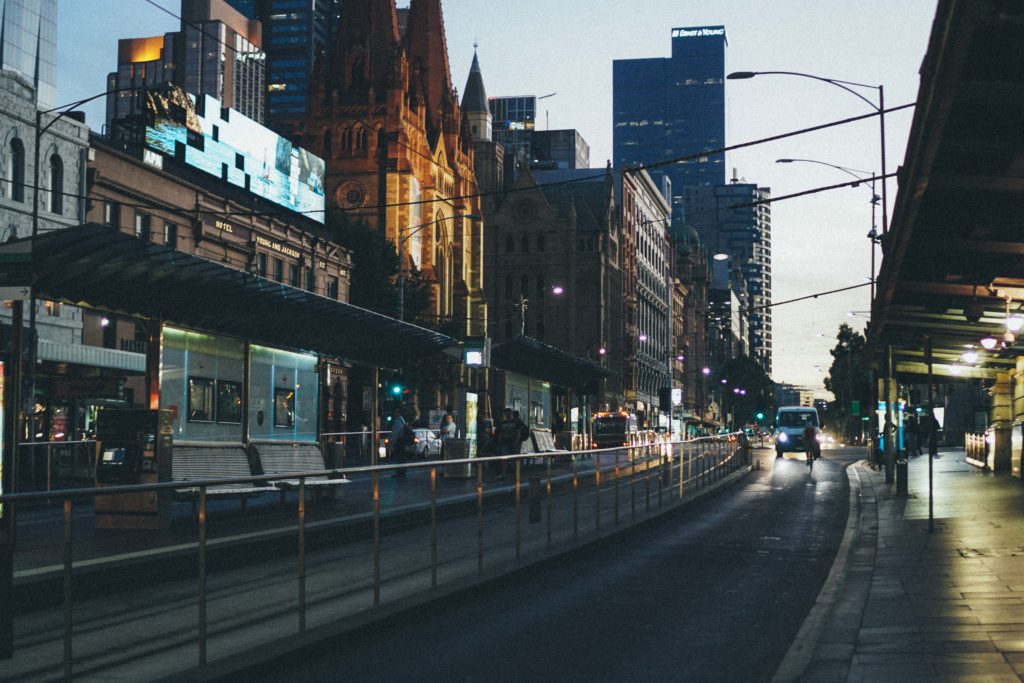 Live and study in Melbourne
Melbourne is the capital of Victoria, one of Australia's seven largest states, and the state's commercial, cultural and entertainment center.
Melbourne is an exquisite international city full of enthusiasm. "Melbourneers" love the vibrant energy of the city. Restaurants, boutiques, café-lined trails, trendy bars, stunning galleries, wide parks, rural suburbs, all of these are full of the characteristics and feeling of this community. Therefore, it is no wonder that Melbourne has been voted the "most livable city in the world" for three consecutive years.
The alleys in Melbourne are like a maze, and there are arced verandas, which make people have a mysterious experience of entering the private space of "another world". This is also the home of urban dining, bars and shopping.
Melbourneers are keen on gatherings, and there are various activities arranged throughout the year for everyone to enjoy. These events include Melbourne Fashion Week, Melbourne International Art, Theatre and Film Festival, and Melbourne Arts Festival.
The city is also passionate about sports, hosting the famous Melbourne Cup Carnival (known as "Stopping a Nation to Be Crazy"), the Australian Open, the A-League, and the Australian International Automobile Competition. The city also hosts cricket and golf tournaments.
Melbourne has a changeable weather and is often mentioned as having a "four seasons in one day" climate. Generally speaking, the climate of this city is relatively moderate, between warm and hot, with mild spring and autumn and cool winter. The average maximum temperature is 25 degrees Celsius in summer (December to February) and 14 degrees Celsius in winter (June to August).
Cost of living
Relatively speaking, Melbourne is one of cities with the highest living costs in Australia. However, the corresponding salary income is also higher.
Transportation
Melbourne has an efficient and comprehensive bus system that connects rail transit, trams and buses, which can lead you to all parts of the city, making travel very convenient.
Melbourne Airport is a hub directly connecting Australia and abroad, and its ferry and aviation also provide convenient transportation to the beautiful Tasmania.
Bank business
Bank business hours are generally Monday to Thursday from 9:30 am to 4:00 pm, and Friday from 9:30 am to 5:00 pm. Some banks and credit unions have longer business hours on weekdays and open on Saturday mornings. Most banks can provide foreign exchange services.
Traveler's checks are widely accepted, and the main credit card types are VISA or Master. The acceptance range of Diners and American Express is relatively small.
Work and study
According to Australia's current visa regulations, temporary residents with Australian student visas can legally work for up to 40 hours every two weeks. For more information, please refer to the Australian Government Department of Home Affairs.
Overseas Student Health Insurance (OSHC)
The Australian Department of Immigration and Border Protection requires student visa holders to purchase Overseas Student Health Cover for the duration of their student visa.
OHSC can usually reimburse 85% of the doctor's consultation fee (including specialist doctor's consultation), X-ray treatment fee and pathology service fee.
Living and studying in Australia, you will be able to reap a very comfortable life and high-quality education. This journey will be a unique experience for you and even attract you to become a permanent resident here.