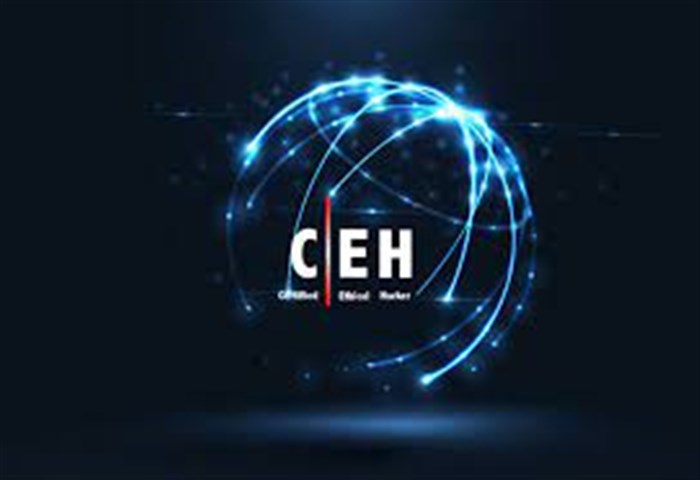 Major Benefits of Earning the CEH Certification in 2022
Data Breach is a very known word and we learn about such incidences quite frequently these days. It could be anything from a credit card stealing to the loss of records by a big organization. Even the government records have been hit by such hacking activities. An ethical hacker is someone who can prevent such occurrences or trace them to fix such issues. They help in improving data security. Their role is important as they assist in recovering data, records, documents, and emails to people. They offer services on an individual basis.
The professionals who want to become ethical hackers can find many certification courses to pursue. CEH stands for the Certified Ethical Hacker. It is perhaps the best kind of certification under this category. The exam prepares a candidate pursuing it to get the basic knowledge regarding security threats, risks, and the measures to counter them with the help of lectures and practical training.
The certification is managed by the EC-Council. The option is given for self-study, video lectures, and instructor-guided training. You may opt for online options or offline training. There are EC-Council trainers who can provide on-site training as well. Recruiters specifically demand a CEH certification when they need ethical hackers. CEH certification is sometimes not the best choice as the hands-on experience is a major drawback of this course. The lecture-based training approach is not considered desirable without proper practical training.
How to Get a CEH Certificate?
All you need to do is to take up a course as a part of your preparation, conducted by a training provider approved by the EC Council. Once the training program is over, you will be certified for passing the CEH exam. You can take up CEH v11 as it is the latest and updated version of the CEH Certification. The CEH certification has a validity of three years, and for renewing it, you have to earn 120 ECE credits. For this, a candidate has to take a 5-day training course, and once he/she they clears the exams, they or will be given the CEH certification. There is no prior condition nor any qualification to attend the training, but the only thing is that you have to clear the exams to get a CEH certificate.
The Major Benefits of Earning the CEH Certification in 2022
The person getting the CEH certification is approved for his mastery of social engineering, vulnerability analysis, enumeration, system hacking, hacking web servers, scanning networks, hacking web applications, IoT hacking, cloud computing, and cryptography.
Your thinking process becomes like a hacker and you can better understand how they do the hacking. CEH can assist you to adopt a cyber attacker's thinking process. You can crack down on the threats and find out the mechanism to react to them methodically. You can plan your course of action faster. To know the minds of hackers, this is the best recourse to adopt. It is an ANSI accredited course. DOD and GCHQ have also recognized it.
It allows you to learn the network basics and you can apply the concepts to their fullest. The career opportunities also enhance as you have specific knowledge and skills to handle the tasks. The clarity of concepts in the field of network security is clear, making you a perfect candidate for CEH.
The chances of getting a pay rise after getting your CEH certification are much higher. In all parts of the world, this training program has been given recognition. So not just in a particular country, but anywhere in the world, your career scope widens. In the coming years, the holders of CEH certification can expect a higher salary figure. Top IT pays are offered to CEH certification holders.
You can become equipped with the threats, vulnerable areas related to security, and other risks. Technological advancements create more scope for risks and threats. Those who commit crimes targeting the cyber world also learn new things. This course lets you know to read their minds better and attack them strategically. The upgrades made under this course constantly improve your skills. The exam is based on 10 different elements as well as the practical aspects.
The certification is of great value for those who learn the basics of hacking or professionals in this field. It is also beneficial for network professionals. For both IT security experts and other penetration testers, this course is useful. The standards followed are very high. Firms like EY, Deloitte, and IBM are taking the help of such professionals.
Moreover, you can also plan to start a company of your own, and the networking only becomes powerful once you take up this course and start working.
About the CEH Certification Exam
The passing score is 70 percent, and a minimum of 88 answers must be correct out of a total of 125 questions for you to clear this test. You can take an online exam for the CEH via ECC EXAM, VUE. In case a candidate is not able to clear the exam on the first attempt, there is no waiting period to reappear or before one could take it for the second time. The CEH Certification cost differs from place to place and you have to check the rates depending on the trainer you choose. A candidate has to give two exams for ethical hacking. The CEH exam is meant for enhancing the basic knowledge of ethical hacking and the CEH practical exam which happens to be more advanced is for testing your skills as an ethical hacker.
The following is included in the syllabus:
Background
Analysis/ Assessment
Security
Tools/ Systems/ Programs
Procedures/ Methodology
Regulation/ policy
Ethics
Conclusion
A CEH Certification makes one confident that the job is assured on the basis of this course. One ce can be a security administrator, cybersecurity auditor, security administrator, security consultant, security manager, network security engineer, and vulnerability assessment analyst by taking up this course and passing the exam. It is possible to get paid nicely if you have a CEH certification. Job opportunities related to this field are available across the world.