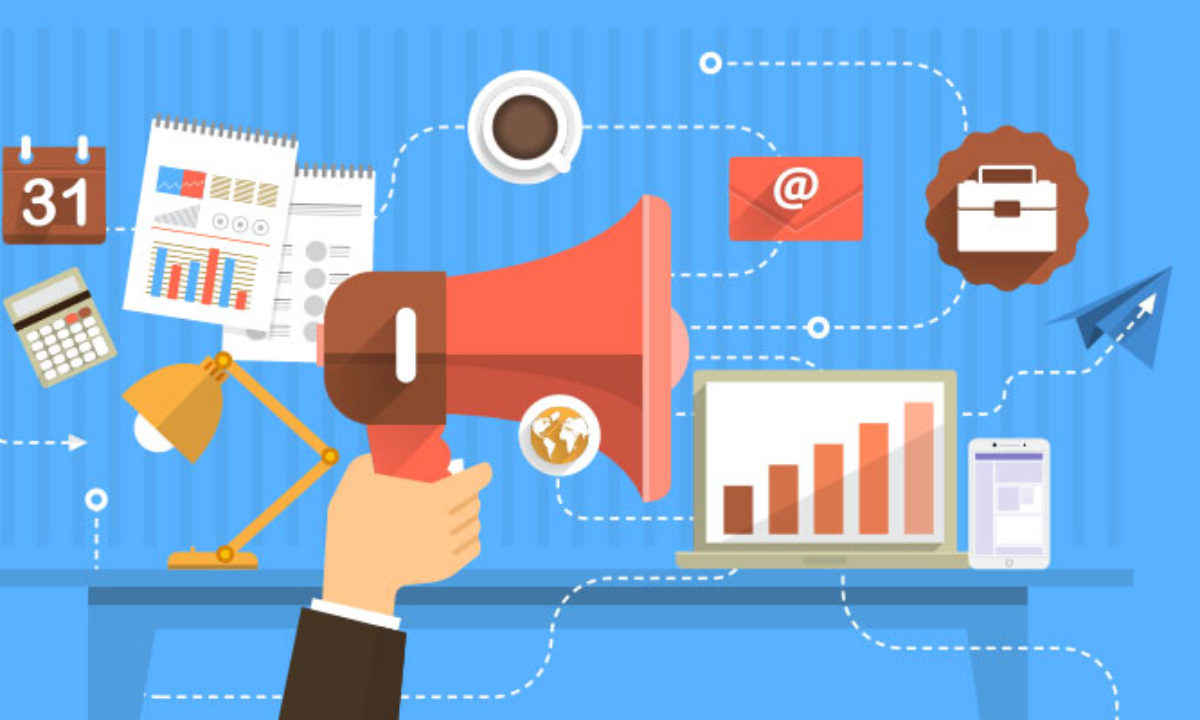 Promotion Strategy: How To Promote Your Business
Trying to increase sales and traffic to your website? Consider a promotion. Promotions are fantastic techniques for reaching out to existing and new customers when they are well-marketed.
A promotion provides a clear incentive for your audience to buy. It makes casual browsers feel compelled to convert. It entices bargain hunters and persuades those on the fence to finally click "buy now."
A promotion can also assist you in achieving long-term success. Your offer can attract a new group of clients and nurture them into long-term customers with the correct marketing strategy. But first, you'll need to plan how you'll create and publicize your promotion.
The primary goals of most promotions are to enhance income and market awareness. Keep the following suggestions in mind as you develop a strategy to achieve those objectives.
Maintain a straightforward promotional strategy
Your response rate will almost certainly be high if your promotions are straightforward to understand and redeem. The simplest solution is to give everyone a discount on the item. People can immediately perceive the value of the promotion if you remove the original price from your website and replace it with the new price, possibly in a bolded type.
Use of promotional coupons is another possibility. Make sure the promo code is straightforward to use if you choose this strategy. Make it so that people don't have to look for the code once they've arrived at your site.
If you're sending an email, make sure the promo code is prominently displayed so customers can locate it if they neglect to copy it. Consider making the code easily accessible on your website.
Combine products in a bundle
Bundling—offering two or more products for a combined cost that is less than the total cost of the individual items when purchased separately—is one strategy for businesses to sell more products. Consider using an online tool such as a check stub maker, it might help you with your employment agreement among other things. This method is frequently used by merchants to move a product that isn't selling well by combining it with a successful one.
Assume you're a jewelry store that sells earrings for $20 a pair and bracelets for $10 a pair. Your earrings are flying off the shelves, but no one wants your bracelets. You may move your bracelet stock and potentially gain more devoted followers by selling a combination of one pair of earrings and one bracelet for $25. 
After bundling the 2. Nintendo is a well-known example, having sold 100,000 more systems and over a million game cartridges.
Customers should be rewarded in order to increase orders
Offering a gift when a customer meets a certain purchase threshold can help you boost the average value of your orders (AOV).
Conditional free shipping, sometimes known as the "Free Shipping over $X" offer, is a common variation of this tactic. According to one report, free delivery would enhance the likelihood of an online purchase for around 80% of buyers in the United States. Consider giving free delivery at $75 if you have a lot of orders totaling $60.
It's fine if you can't afford to provide free shipping. When an order hits a specific threshold, provide a tiny bonus item.
Top consumers should be rewarded with special offerings
Existing consumers spend 31% more than new customers, and they're 50% more inclined to try a new product, according to data analytics. Personalized rewards for your highest spenders can help you boost client loyalty.
To get even more mileage out of this strategy, encourage your rewarded clients to share their good fortune on social media. This is an excellent opportunity to earn a referral incentive.
Re-merchandise your product and your website's landing page
Many merchants consider merchandising to be a brick-and-mortar approach, although it is equally vital for online retailers. Customers become accustomed to viewing your page in its current state. You can draw attention to your marketing by mixing it up and adding new aesthetic components.
When you first start your promotion, think about remarketing your homepage and product pages. Redesigning your site and putting promoted products front and center is a fantastic place to start. You may also refresh any category and individual product pages by highlighting the deal as well as any accessories, add-ons, or popular linked products.
Reviews of seed products
Many customers value customer feedback. According to one survey, nearly 95% of customers read reviews before making a purchase. On the retailer's end, posting five reviews for a product instead of none can boost conversions by up to 270 percent.
Make sure your products have good reviews before you start your campaign. Begin gathering original reviews in the meantime. Sending products to customers and asking for reviews is a particularly effective method, especially for new product launches. With their permission, you may then add them to your product pages.
Buyers can also provide you feedback. Through automated product follow-up emails, Mailchimp makes it simple to collect evaluations from current customers. Simply include language asking for a review of a recently acquired product, along with a link to a review submission form on your website.
You can also provide links to third-party review sites. Don't worry if the reviews aren't all positive—research suggests that negative reviews can assist create trust and lead to up to 85 percent more conversions.
Experiment with various marketing
Different sorts of promotions evoke various responses from various audiences. Consider A/B testing as a simple and effective technique to learn how your audience interacts.
A/B testing compares two variants of a campaign, such as a percent-off versus a dollar-off promotion. A/B testing is a feature included in all paid Mailchimp plans, allowing you to quickly modify your strategy and improve your results.
Make a lasting impression
Promotions arrive in consumers' inboxes and social media feeds on a daily basis. It's critical that you distinguish yourself as a brand, preferably with a personal touch as you want to strengthen your brand development. To thrill your customers, consider including a thank-you card or a free sample item in the shipment.
Your promotion should be promoted
You may concentrate on promoting the promotion now that you have the insider expertise to construct a successful marketing promotional strategy. To increase your earning potential, raise awareness.
Don't worry, Mailchimp is here to assist you along the road.
Make sure your online store is linked to Mailchimp first. Even with our free plan, you can get the e-commerce tools, insights, and data you need to sell more items with a connected store. Use Mailchimp's strong tools to advertise your offers, and let their detailed analytics show you which ones are most effective.