The Best Night Vision Camera For Your Safety
If you've been the victim of a robbery, there's a high chance you'll never find out who did it. If this is the case, it's time to consider investing in an outside security camera. The safety of your home or business is essential. It is critical to keep a watch on it throughout the day to protect your property. How do you choose the most dependable and best Night Vision Camera, and what features do you need in a night vision security camera for your company or home?
The choice of the security camera you choose to use is a significant aspect, so here are some suggestions to help you make your choice.
What is Night Vision Devices?
The greenish images we see in movies and television got generated by night-vision goggles or other devices that employ the same fundamental technology. NVGs collect small quantities of visible light, amplify it, and project it onto a display. Cameras based on NVG technology have the same limitations as the human eye: they clearly can't see if there isn't enough visible light. Anything that relies on reflected light has its imaging performance limited by the volume and brightness of the light reflected.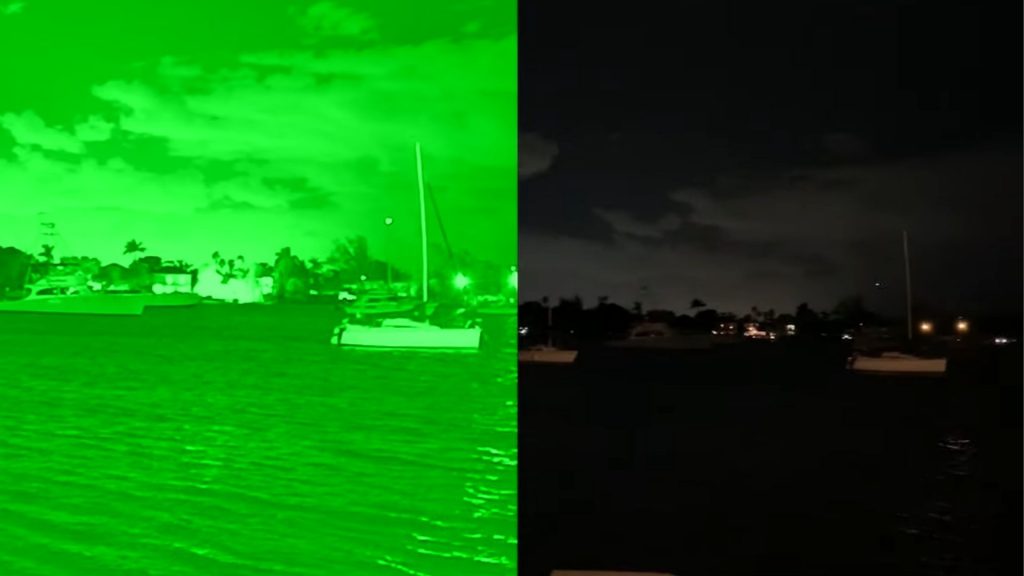 NVG and other lowlight cameras are ineffective during the twilight hours when there is too much light to operate correctly yet not enough light to see with the human eye. Thermal cameras are unaffected by visible light. Thus they can provide high-quality photos even when the sun is setting. A FLIR (Forward-Looking Infrared) can be illuminated with a flashlight and yet offer a crisp image.
Why Night Vision Camera?
When choosing a night vision camera, the first and only question you should ask yourself is, What kind of camera do I need? If you can convey the answer to that question, everything else will fall into place. You want to ask yourself,
What risks do you want to stay away from
What are your plans with the recordings
What region does the camera need to monitor – what position and how vast of an area it needs to monitor
These three elements define all of the essential properties of a CCTV camera.
What To Look For in Best Night Vision Camera
It's best to look for the following features when looking for the Best Night Vision Camera.
Colour or B&W
You might choose a color security camera if you want to put it in a well-lit area both during the day and at night. On the other hand, night vision security cameras are necessary for dark hallways and places without ambient lighting.
Many color security cameras have an Infrared (IR) filter, which allows for integrated night vision. Many night vision cameras use infrared light, i.e., invisible to the human eye, to "flood" the dark region with light and take images or videos. If you purchase a security camera with infrared night vision, it will turn off the IR lights when it detects enough normal light in the surroundings and turns them on when it becomes dark.
Wireless or Wired
Many consumers are concerned about whether to buy wired or wireless security camera systems. To make a selection, you must first grasp a few facts about both types of cameras. As long as they can get wired, it is best to pick a wired HD security camera for large areas and places.
Intruders may get deterred if the cables and camera are visible. Wireless camera systems, on the other hand, may be readily installed in difficult-to-reach locations. They require a clear line of sight between the transmitter and the receiver. The most prominent advantage of using wireless security cameras is their ease of concealment.
Outdoor or Indoor
It is critical to consider where the camera will get placed when choosing a high-resolution night vision camera. Suppose you want to put the camera outside, near the driveway, fence line, or entry. In that case, it must withstand weather conditions and record good pictures and video footage in various lighting conditions, from brilliant sunshine to moonless nights. You can pick a different camera for inside placement because you can't expose it to harsh weather conditions.
Resolution
The camera is useless if you can't see well-captured images. A 720p camera generates a decently sharp image. However, 1080p video delivers more relevant information and is the most popular resolution for these devices; it requires less storage space and can watch on nearly all phones, tablets, and PCs.
Top Recommendations for the Best Night Vision Camera
Investing in night vision cameras is the most effective approach to assure continuous camera coverage. To assist you, we've compiled a list of four of the best night vision cameras available.
Arlo Pro 4 Spotlight Camera
The 4 Spotlight camera from Arlo is an outdoor wireless security camera that comes with a range of options for integration and features that can be installed in a matter of minutes and boasts stunning 2K video.
Wyze Cam V3
The Wyze Cam V3 is a low-cost indoor and outdoor security camera with a variety of features, including color night vision, advanced motion detection, voice control, an integrated siren, and local video storage.
Deep Sentinel Starter 3-Cam Kit
When there is suspicious behavior on your property, Deep Sentinel's outdoor security cameras detect it and utilize live guards to intercede and call the police.
Final Thoughts
Millions of individuals all around the globe rely on CCTV cameras to secure their property, their families' physical safety, and their companies. Night vision CCTV cameras are the only ones that can provide a certain amount of security 24 hours a day, seven days a week, making them quite popular.
---
You may like: Best 7 Ways to Fix Samsung TV Plus Not Working Issue