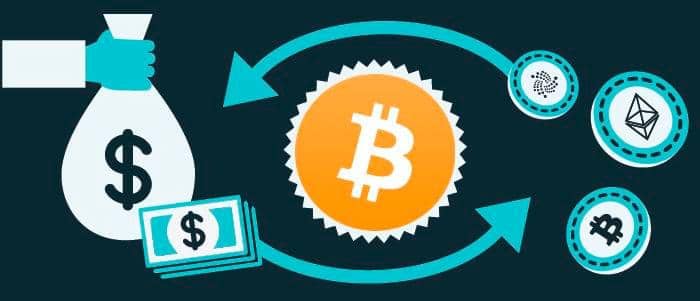 Tirlu.com is a cryptocurrency exchanger – a website that allows its visitors to exchange cryptocurrencies like Bitcoin for fiat currencies (for example, US Dollar). There are literally hundreds of exchangers on the Web, but Tirlu is a unique one – it allows its users to sell crytpo for PayPal USD.
What can you do on the Tirlu website?
Tirlu offers just two options for the exchange. You can either sell Litecoin or Bitcoin for PayPal USD and that's it. No other crypto of fiat currencies, no options for purchasing cryptocurrencies, nothing else. That's the price you have to pay for being able to get PayPal money for crypto.
Granted, Tirlu also offers other advantages compared to most crypto exchangers:
Anonymity. You don't have to pass any KYC procedures or verify identity in any way.
Profitability. You can sell LTC and BTC 5-10% higher than the market average rate.
Ease of use. Minimalistic interface is really easy to get familiar with.
In other words, Tirlu is a highly specialized platform that despite its narrow focus, doesn't just rely on its uniqueness and offers pretty substantial advantages over its competitors,
What's the big deal with PayPal and Tirlu?
According to PayPal Terms of service, it is forbidden to receive profits from selling cryptocurrencies (or from any other crypto-related operations) to a PayPal account. If the company suspects that you received some money for crypto, they can put your funds on hold for 3-4 weeks or even just block you.
Tirlu works around that by using multiple accounts not connected to each other, instructing users on how to make sure their transactions don't look like profits from crypto, helping users to deal with PayPal's support service when it's needed. It helps to minimize the risks and blocking of a user's account is a rare event, but there is no way to reduce the risk to zero and Tirlu is quite open about it. They clearly warn their users about said risk.
What's the feedback to Tirlu?
Naturally, it is very difficult to judge a website based on users' reviews. After all, there is no way to guarantee that at least some of the reviews aren't paid for either by the website itself or by its competitors.
Nevertheless, users' reviews of Tirlu are mostly positive. And the most telling sign is that virtually all negative reviews specify PayPal blocking the author's account.
In other words, the main drawback of Tirlu is not caused by the platform itself, but by PayPal and their hardcore anti-crypto policies. There are very few complaints about the exchanger's operation.
Nova is a writer, blog hunter, From Europ. He has been interesting about Phone Hardware-software and also PC Hardware-software and SEO for years. This website was invented by him. edexgo.com receives 200,000+ page views per month. 4k+ subscribers. You can also join us and advertise with us