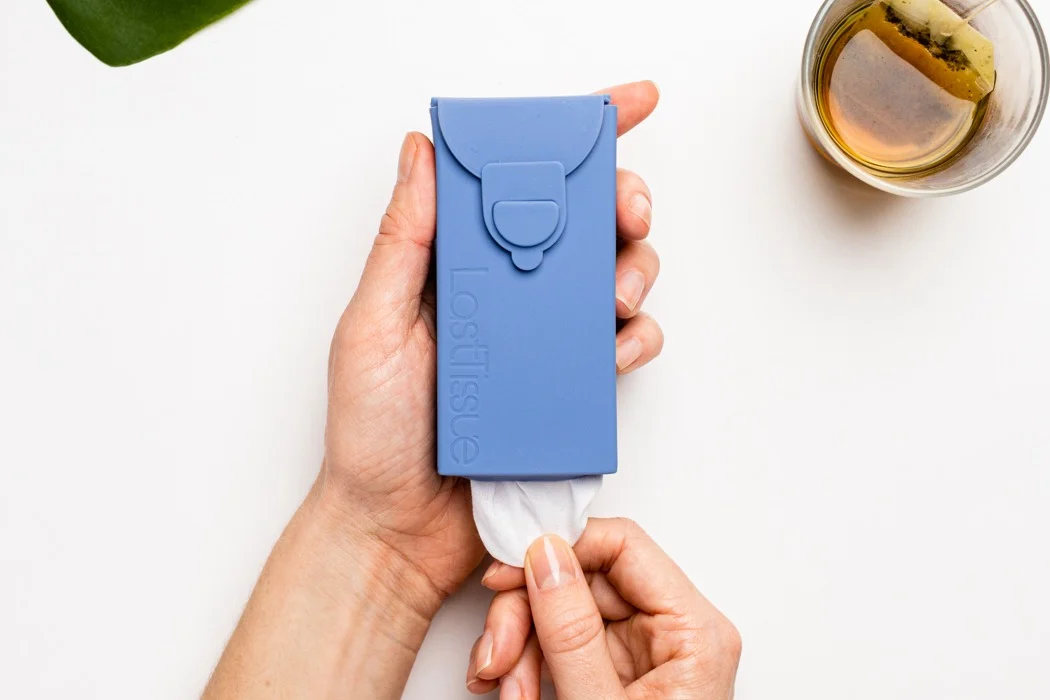 Why Choose Reusable Tissues?
Nowadays, single-use tissue or handkerchief use is declining day by day. People are becoming more conscious about using reusable tissues as they are environmentally friendly.
While using a handkerchief, you can attack germs, boogers, or other substances on your face. They are hygienic to use repeatedly as you can wash and after that reuse them.
After washing, each of the tissues can be used nearly 650 times. Reusable tissues will reduce deforestation to made tissues and not cause huge trash as they are washable.
All the reusable tissues are made with organic cotton as well as they are washable with the usual laundry. The case of this tissue is made of silicone rubber which is also washable.
What are Reusable Tissues?
Reusable or LastTissue is a tissue pack as well as a handkerchief. This is the best alternative to disposable tissues, which are made of organic cotton materials. Using these tissues is safe, washable, and sustainable.
According to the lasttissue review, they are equal to 3100 one-time tissues. These tissues are packed in a silicon sleek minimal case that can also be recycled.
Why Choose Reusable Tissues?
Choosing a tissue or handkerchief is a personal choice. But reusable tissues have some great causes –
About the regular tissues, we can say that before they were tissues, they were trees. Yes, the regular tissues are made of trees. The American uses 255.3 billion facial tissues a year, which is really a warning for the environment.
One complete pack of LastTissue is similar to 2800 regular tissues. That's why using reusable tissues can save trees and be better for the environment. To make a pollution-free environment, you can drop the regular one and use disposable tissues.
After using a reusable tissue, you can store it in a separate chamber within the special pouch. As this pouch has a barrier, it can protect those unused ones from any kind of germs. For that reason, people find this tissue pack more hygienic than single-use tissues.
The LastTissue pack contains six tissues in one single pack, so you'll not run out of tissues. The pouch is made of rubber-like silicon materials, and the tissues are organic cotton-made. So you can wash them on your washing machine.
As we said before, these reusable tissues are made of organic cotton, and the pouch is made with silicon. Both of them are reusable and eco-friendly.
These reusable tissues don't use any fragrances, so they will not cause any rashes or allergic reactions. As the LastTissue are 100% biodegradable, they are a short period of waste which is healthy for the environment.
Reusable tissues can be a bit more costly than regular ones. However, considering the total packets and boxes, this cost is minimal. If you're an average user, then you will need at least 8 to 10 packets of reusable tissues in a single year.
For more than a year, you can use LastTissue, which is really worth the cost. By changing our consumption habits as well as reducing the waste of single-use products, we can save the environment. It'll be really effective for the products which are made for helping the reducing wastage and betterment for the earth.
How To Use Reusable Tissues?
All the pouches of the LastTissue have a tiny opening under them. Try to pull out a single tissue from the outlet. This pouch has a single chamber with a barrier where you can put the used tissues.
The barrier of the pouch will separate the used tissues from the unused ones. After using all six tissues, you can wash them through the washing machine for a maximum of 30º.
Put them in a laundry bag to secure the tissues from being messy. This is not recommended to use fabric softener when you wash these reusable tissues. Ensure that you wash the pouch and dry them completely.
Now you can refill all the tissues on the pouch to reuse them. First, fold the tissues and set them all one after another, and then place them on the outer lid of the bag. If you follow these procedures, then you can use the LastTissue more than 520 times.
Features Of LastTissue: A Reusable Tissue Pack
Here are some bold and unique features of reusable tissues are mentioned-
These tissues provide fully reusable possibilities to their users. Without reducing its quality, you can use them repeatedly. You can wash them more than 450 times. This amount of washing is enough to use these tissues.
The Expedient Carrying Case
Regular single-use tissues come with a plastic bag that can break down after a specific time. For that reason, your tissues get grimy. The whole pack ruins all the tissues before you use them.
But with the LastTissue, you'll get a pouch where your tissues will be safe. The pouch is made of silicone so that it won't crook or bend in any situation.
The regular handkerchiefs become hard and tart after using them a few times. This can be harmful to your skin and cause allergic reactions too. On the other hand, disposable tissues have chemicals and fragrances that can also be harmful to you.
LastTissue is made of natural cotton, which makes it soft and tender. So it will not cause any effect to your skin in any way. You'll get these reusable tissues for the best facial usage.
When you've used six tissues, and they've become soiled, take them out of the box and put them in the washing machine. It would be best to wash them all until they were thoroughly disinfected.
Another technique to extend the life of Last Tissue is to use a washing bag. This tissue also has the benefits of simply being washable. It's a simple task to repack all six tissues in the container box once they are cleaned and disinfected.
Wrapping Up
Reusable tissues are made from absorbent together with organic cotton. You can use these tissues in contrast to regular single-use tissues made from trees.
The best thing about reusable tissue is they are hygienic. Eventually, each of them will be ready to be used again and over again after you wash them thoroughly.
You'll never run out of pieces of tissues to wipe your face with Last Tissue. When you're on a lengthy trip or stay and have a nasty cold, one pack of this tissue will be sufficient to keep you fresh.