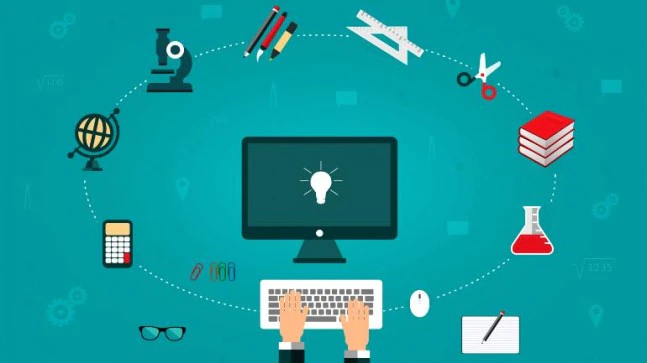 10 Best computer Software Examples and Apps for Use in Work and Sudies
Education and professional careers are, more than ever, hand in hand with technology and have taken great strides towards improving the quality of teaching and learning and also of work functions.
Technology is a great ally to optimize day-to-day functions such as studying and working. In addition, it helps to promote the greater organization of the routine with good ISP near me with high-speed internet.
So, check out today which are the top 10 computer and smartphone software to help the student and worker routine. Check out!
1. Microsoft To-Do
Microsoft To-Do is a free app to create online to-do lists, the famous To-Do List.
This is one of the most recommended applications in the segment and the highlight is the "My day" function, which is a daily manager and suggests tasks according to the user's routine, in addition to having a simple and intuitive interface to help organize your chores.
The app can be downloaded from the Play Store, on Android phones, and the App Store, on the iPhone. The user can also access the application through Windows, or enter directly through the browser on the computer.
First, you need to create an Outlook account, or if you already have one, log in with it. After logging in, you will be taken to the main screen, where you can create tasks for your day ("My Day"), or plan them for the future ("Planned"). Just click on the desired option and then on the "+" icon.
Then you will be able to choose a name for the task, set the due date, add a reminder, and choose whether to repeat this task (daily, weekly, monthly, or in a personalized way). It is also possible to create small comments.
Now, to complete the task, it is very simple, just mark the "Check" icon. It will no longer appear in your inbox.
2. GeoGebra
GeoGebra is a dynamic geometry program with a free download, which has attracted the attention of researchers and has been the subject of several didactic investigations.
Therefore, GeoGebra is an interactive application about geometry, algebra, statistics, and calculus. It brings a range of activities and can be used by first-year students as well as university students.
Although it has many resources, it is simple to use and has a tutorial in the "Help" option that is very useful and explanatory.
The app is available on multiple platforms such as Windows, macOS, and Linux for desktop computers and Android, iPad, and Windows for tablets. Completely free.
3. One Note
OneNote is a free note-taking app for Android and iPhone (iOS) developed by Microsoft. The app works like a notepad, allowing the user to write down reminders on the phone. Access can be made via a smartphone or in the web version, by computer.
Among the functions offered by the application is the possibility to use to-do lists, sticky notes, and visual aids in notes.
What makes Microsoft OneNote perfect is that it's such a versatile tool that you can use it to:
Embed Excel worksheets in your notes;
Take notes of meetings;
Remove text from images;
Create and share your shopping list.
Whether you're a manager who takes notes for meetings, a software developer who provides notes, an elementary school teacher who gives group assignments to his students, or simply someone who is preparing a shopping list, OneNote can make things easier for you.
4. Khan Academy
Khan Academy is a teaching app with more than five thousand videos on various topics, such as Biology, Chemistry, Art History, and others, as well as exercises to test knowledge.
The platform proposes to offer an engaging teaching method, with several short videos and a detailed step-by-step of the contents. In addition, users can add points and earn medals, gaining experience.
Depending on the path taken in the courses and the learning progress, each user can be a potential tutor and thus help less experienced students.
The idea of becoming a global platform for digital education occurs precisely through the creation of online courses and materials being translated into the most spoken languages in the world, in addition to working with schools around the world and innovating how the way of learning takes place in the classroom.
5. Evernote
If you are in the habit of taking notes and then have trouble finding them, such as meeting notes or to-do lists, Evernote can help you a lot.
Evernote is a great tool for anyone who works with text and notes frequently. The app for Android and iPhone (iOS) phones offers flexibility to create notes separated by notebooks and include text formatted with color and list, with attachments and hand-drawn drawings.
The app even lets you add reminder dates to items you've noted, as well as include tags to help you search later for the content you want.
Once you download Evernote, you can write ideas in text files, record checklists, create reminders, and even digitize documents.
You may be wondering: how to use Evernote and find yourself among your notes later?
In addition to the tag system, Evernote's search tool is super powerful and can recognize text in images and scans.
With all these features, this is one of the best apps for sellers. After all, with an intuitive and simple interface, Evernote can be an excellent ally in meetings and product presentations.
6. Google Drive
Google Drive is a cloud platform used for file storage and sharing. With it, you can generate from scratch, Excel spreadsheets, Word documents, Powerpoint, and others many software
In addition to creating documents from scratch, you can save your files online and also share the documents you have saved on the drive.
The application is part of a range of apps from the giant internet company, which serve to optimize our lives. To use the tool, all you need is a Google account. That is, if you have a Gmail for example, you already have automatic access to these services.
One of the tools that the drive makes available is Google docs. Where you can keep your text files, in Word, and make life easier for those who need to create texts, share with friends, teachers, etc.
In addition, the idea is that you separate the content of classes or work into folders by subject, such as the name of the subjects of your course, for example, Portuguese, Mathematics, etc.
7. Edmodo
What would it be like to use social media in the classroom? It was with this in mind that a group of educators developed Edmodo, a social network very similar to Facebook, but developed for educational purposes.
For those who don't know, Edmodo is an educational microblog, owned by LinkedIn. The application allows you to create a specific group for students and exclude those who were not invited. It is a powerful tool for student-teacher integration on the internet.
Note that Edmodo is classified as a K-12 platform, this means that its use is oriented towards primary schools (up to 12 years old).
Today, this platform has over 58 million users and has become one of the preferred tools for schools when it comes to innovating.
Among the services that Edmodo offers, we find:
Microblogging – Brief communications within the class.
Gamification – Engagement through rewards
Social learning – Sharing learning and student engagement.
8. OneCalendar
One Calendar is a free app for Windows 10, iPhone, and Android that integrates Google, Outlook, and Facebook calendar in a single window where you can manage appointments, events, and birthdays.
When running the application for the first time, you need to add the services where you have a schedule. You can add a calendar from Outlook.com/Live, Google Calendar, Facebook, iCloud, Exchange, CalDav, and WebCal.
Once this is done, it will open the calendar with all your appointments, events, and anniversaries that have been imported. From the sidebar, you can view the calendar by day, week, month, and so on.
To add a new event, just click on the desired date and additional information such as title, color, location, start and end time of the appointment and set options such as reminders and recurring events.
9. Nebo
Nebo is a good app for taking notes manually and excellent for turning handwritten text into digital.
The organization of notes is done by notebooks and, in addition to handwritten text, the application also allows the addition of diagrams, mathematical equations, photos, and doodles in each of the notes.
The screen is divided into two parts, keeping the navigation bar on the left side (with quick access to notebooks and their respective pages); on the right side, we have the selected note.
The pages are endless and just swipe your finger to add more white space to your notes. The tools for adding text, image, shape, plus options for letter, color, etc. are available in a toolbar located at the top of the screen.
10. Polarr
For you who work with image design or study in the area, you need to know Polarr. Polarr is an application that offers advanced features so that its users can perform professional photo editing intuitively.
Available on Android and iPhone (iOS), the free app lets you add filters, color layers, adjust tone parameters and retouch selfies to smooth the skin and modify eyes, mouths, and teeth.
The tool also offers an Artificial Intelligence (AI) feature, capable of analyzing faces and performing automatic retouching.
Conclusion
Educational and organizational technology and software are essential to optimize day-to-day service and studies. However, having good internet, such as Centurylink internet, can help to provide smooth operation. Search for ISP near me and you will find good options.