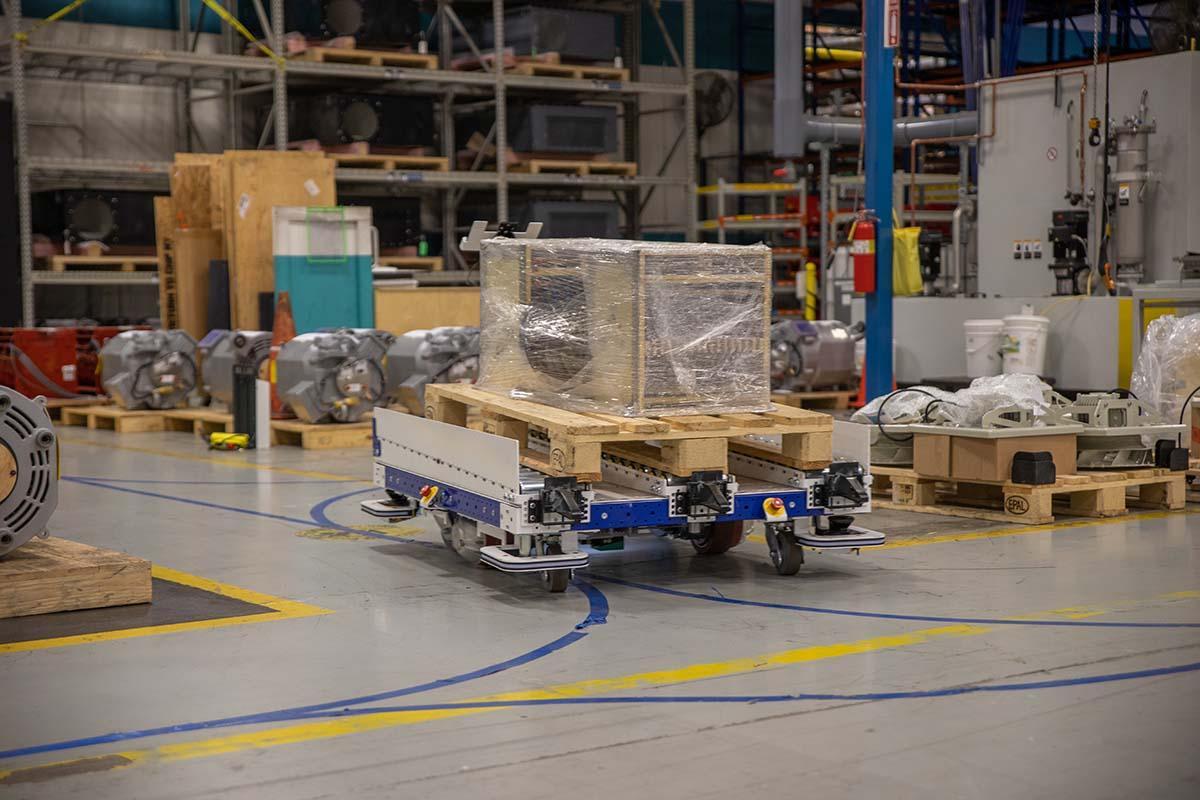 Advantages of AGV (Automated Guided Vehicle)
AGV systems are the most widely used and are known for their durability and efficiency. They are generally used for large-scale distribution. The AGV systems are a good choice for the warehouses and production facilities that require many products to be moved within the facility, but only a few go outside of it.
Automated guided vehicles require less supervision and maintenance. As a result, many companies and warehouses are investing in AGV. This article discusses and sheds light on the advantages of automated guided vehicles and why you should invest in one.
Advantages of Automated Guided Vehicle
Increase in Capacity and Efficiency
Automated guided vehicles have a greater carrying capacity. For example, guided vehicles are the most efficient and effective way to move people and goods within an airport. Compared to the alternative, the need for more space in the terminal is eliminated.
There are no traffic jams and congestion. And the system can be expanded in a matter of days with little or no disruption to normal operations. Guided vehicles operate on an electronically controlled guideway independent of other airport systems.
Guided vehicles are also much quieter than people movers. And, as with other electric vehicles, they don't create tailpipe emissions. Automated guided vehicles can be used in varied environments.
Increase in Safety and Innovation
Guided vehicles are a great example of a technology that improves efficiency and safety in several ways, whether a forklift moving 40,000-pound pallets or a robot moving a vial of medicine.
The most important improvement that automated guided vehicles (AGVs) bring to the table is their flexibility. AGVs can operate in spaces where traditional forklifts cannot (they can even operate in completely dark areas, which is impossible for human workers), and they can easily be programmed to follow a circuitous route.
Cost Saving
These systems enable businesses to save additional money on operating expenses by eliminating the need to buy and maintain additional forklifts. AGVs are also more efficient. They can lift more weight at a time, so your business can get more products out the door faster.
Automated guided vehicles feature anti-collision sensors and warning systems, which reduce the chance of accidents. It also contributes to reducing labor costs as automated guided vehicles can lift heavy loads alone.
Space Saving
Automated guided vehicles (AGVs) are automated vehicles that follow a set of pre-programmed instructions for a specific task. They are used to transport and move materials in a warehouse, factory, or industrial setting. 
AGVs are typically designed to move materials from one point to another in a warehouse. They are used in place of lifting devices such as forklifts. AGV use has been implemented for safety reasons and increased efficiency.
AGVs usually carry a load in a fixed position, allowing the AGV to have a smaller turning radius, thereby reducing collisions. AGV use can also improve the efficiency of a warehouse because AGVs do not waste time looking for a place to park or having difficulty turning around. Automated guided vehicles can be programmed to carry out more complicated tasks.