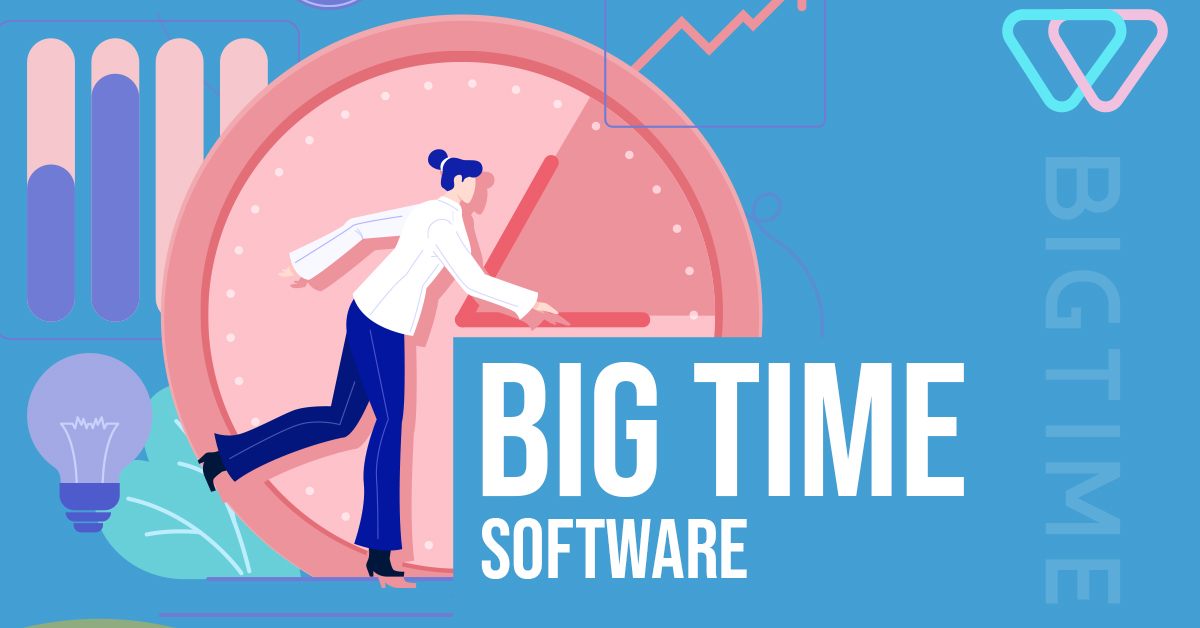 BigTime Software; Features, Pricing and More! 
About Bigtime
BigTime is a great software for a number of reasons. Before we dive into a spiel about the various wonderful features this software has, we want to tell you about the software company behind it and the software itself in general first. The software has been around for quite a while. This software is a top choice for people in various professions; from architects to accountants and more.
The software was developed initially in 2002. The ideation behind this software has always been simple; it has become the engine behind top services around the world. The company aims to empower professionals in their work pursuits by making their work so much easier to manage than before! All in all, this software really affords you the opportunity to do it all!
In this piece, we will tell you about some of the best features in this software and help you determine whether or not BigTime software will be fit for the job for what your needs are. Keep reading if you want to learn more!
Top Features in Bigtime
Billing/Invoicing
The first feature we want to focus on in BigTime is the billing and invoicing feature which makes your work a lot easier. This feature helps you to create bills and invoices for your clients within the software itself. The bills and invoices generated for your clients with this software are more accurate than before because of the software automatically puts in values for the amount of work done and time spent on the project as well. This leaves out any room for manual errors and whatnot. The software makes it easier to compile bills and send them out as well which makes it a valuable asset to have!
Create Custom Workflows
Another feature mentioned often in BigTime reviews left by long-term users of the software is the ability to create custom workflows. This feature allows you to create your own workflow however you want it. This allows you to break the projects into smaller tasks that can be assigned to individual team members. This makes it easy to look at the progress of the project, keep it organized and know who is in charge of what. Having a customized workflow means you can simply look at a visual of your project timeline as well which gives you an idea of what is to come and what is expected of you and your team!
Reporting and Analytics
The analytics and reporting feature in BigTime software is worth the BigTime pricing alone! This feature helps you to get an automated report and analysis of the progress you have made on your project. If you are a manager or a team leader, in charge of getting the end result as a deliverable to your client then this feature is very important since it gives you a clear look at your progress and allows you to know when a project will be completed. The report also helps you figure out whether you have maximized efficiency and points out where you are struggling so you can amend any issues that may be coming up!
Tracking
The tracking feature in BigTime Software allows you to keep things on your schedule. This feature helps you to divide the tasks needed to complete the project. This means you are able to assign deadlines to individual tasks so that your team knows when a certain piece of the project is expected from them. This helps you track whether or not you are on track and whether the project will be completed on time. All in all, this is a very important feature which helps you keep on top of your deadlines which is very important as a company!
Mobile App
The mobile app for this software is also a great option. The software is accessible with a web app as well which makes mobility for you easy since you can log in from any web browser no matter where in the world you are, as long as you have the credentials. The software also allows you to download a mobile app that is very easy to use and available for both iOS and Android. This mobile app lets you access the software on the go and make any updates even if you are not at your office! This is a very nifty feature to have and makes things a lot easier for you!
Is BigTime Software Good for your Needs
Now we come to the final but all-important question; is BigTime software demo right for you? Well, only you can answer this question based on what your needs are. We suggest you make a list of all the features you would ideally want in a project management software and then compare that list to the features in BigTime. This will help you narrow down whether or not this software can cater to your needs.
We also suggest that you read as many BigTime reviews as you can. This will help you to ensure that you choose software that users are happy with. In BigTime reviews, we suggest that you focus more on reviews from long-time users since they will give you an idea of whether the software is worth it in the long run.
We also suggest you ask the vendor for a trial of the software or even a BigTime demo. This will help you conclude whether the software is right for you because you will be able to assess whether or not the software in action is what you had in mind. We are sure whatever conclusion you reach about BigTime software will be the right one for your needs!