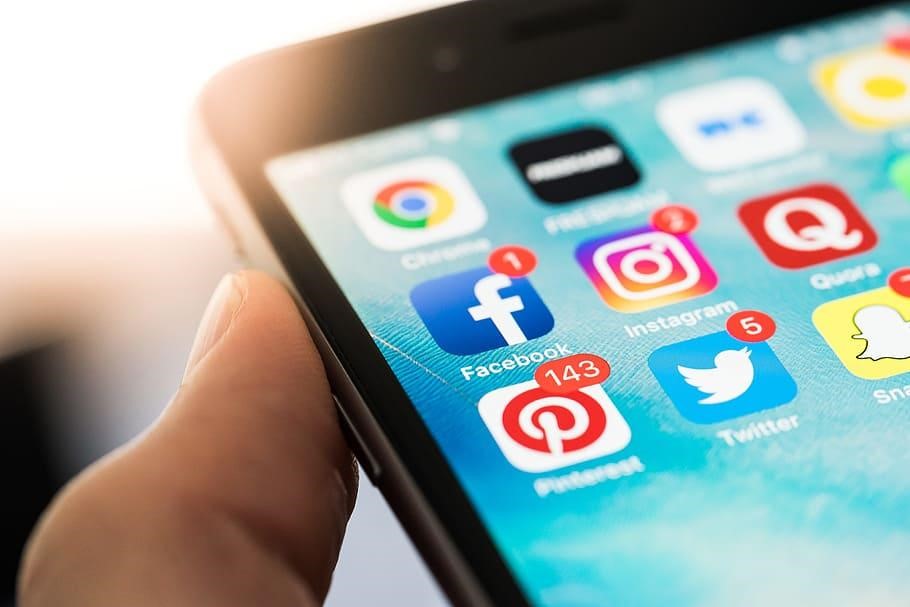 Take your business to the next level with these six best social media messaging apps
The popularity of social messaging applications has taken everyone by surprise, especially businesses. These apps are an incredibly easy way of keeping in touch with people, and billions of people use them every day. As a result, businesses wanting to connect with their target audience more personally can utilize these apps.
If you've not jumped the bandwagon, here are the best social media apps you can use to take your business to the next level.
Instagram DM
Instagram allows users to send direct messages to customers directly from the platform. So if you're running a campaign on Instagram, you're bound to get a lot of questions from interested customers. You can answer them rapidly through Instagram DM. You can learn how to DM on Instagram by reading the guide at setapp.com.
Facebook Messenger
Facebook Messenger is one of the most popular social messaging applications. Over 1.3 billion users use it. Initially, Messenger was a feature included in Facebook's interface, and users needed it to download the Facebook app to access the messages. However, the growing popularity of Messenger forced Facebook to create a separate application to make it even easier to message.
The Messenger app can be downloaded on any device and platform. You need a Facebook account to use and communicate with other Facebook users via the application. The platform allows users to send photos, text, stickers, emojis, and GIFs. Businesses can look forward to fun interactions with their audience.
Furthermore, Messenger allows businesses to integrate chatbots, so customers get an instant reply without someone from the customer service department needing to be present. It is also great for sending automated order confirmations and reminders.
WhatsApp
Facebook-owned WhatsApp has surpassed the popularity of Messenger and become one of the most widely used social messaging apps. The app is used by more than 1.5 billion users across the globe and can be downloaded on any device. Users can send text messages, make voice calls or video calls, share photos and documents, etc. The app is free to use and offers various features, such as creating a group chat with 250 people or creating a business account to let users know they're interacting with a brand or business. In addition, you can share files as big as 100 MB, and the end-to-end encryption ensures to keep your information safe.
Snapchat
When communicating with your customers and creating a sense of urgency, turn to Snapchat. The communication on this application is vastly different from other messaging applications. The platform was initially designed for sending videos and photos between family and friends. Whatever users share disappears within 24-hours after the recipient has viewed it. Snapchatters can add emojis, Bitmoji images, or text to their content.
Since messages disappear once recipients have opened them, it creates a sense of urgency in their minds. Also, receivers cannot save videos or images from the application. However, Snapchat has now started giving users the option to save chats, but the conversations disappear if they don't enable the feature.
The app is a wonderful platform to post content and interact with potential customers. You can even post your content on the Story that your followers can see. Businesses can invite their target audience to communicate and interact with them.
Telegram
Telegram has a massive fan base with more than 200 million users using the app every day. The app can be used on tablets, laptops, and mobile devices. The platform runs on a cloud-based messaging service, and you can use it to send messages or make audio calls. Also, the app has a Secret Chat feature that allows users to send timed messages. These messages disappear after the designated time is up.
The app provides numerous other features like integrating stickers and bots. You can even select a theme so your messages appear more personal and reflect your brand's personality.
Viber
With over 260 million users, Viber is one of the popular social chatting applications for businesses, and it is free to use. The app allows users to send messages and make voice or video calls. You can use the app on your computer, tablet, or phone. It is a great way to stay connected with your audience across devices.
Viber allows users to share stickers, images, and GIFs. You can even send short video messages and reply or like certain messages in group chats.
Summing up
These are popular social messaging apps that businesses use today to propel their brand forward and ensure better customer interactions. However, if you want to boost the user experience of your target audience, you must talk to your marketing team and include at least one of them from the list in your social media marketing arsenal.