How to be successful without college – 12 Tips
Sometimes many students and others ask, how to be successful without college? Can you be successful without a college degree? How to be successful without school or how to be successful without going to school? Listen! You don't always need a degree to get ahead. Wondering how to be successful without college/school? Thankfully, there are many ways to make it big. Here are some tips.
College can be an amazing experience, and completing a degree can feel like the proudest moment of a person's life. But the student experience isn't for everyone. Some people don't want to study full-time at a campus university; others don't want to study at all. So if you're put off by the high fees that campus colleges ask for or wondering how to be successful without college/school, read on. The good news is that it's still possible to be successful without a degree.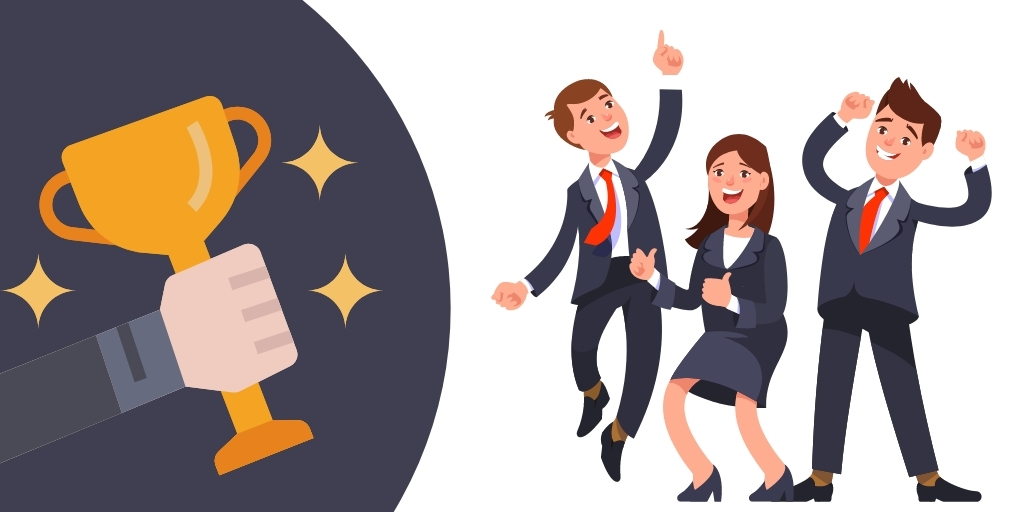 Here are twelve great ways for how to be successful without college/school.
1. It's never too early to start
Whether you've only just turned 18 and decided not to go to college, or you've hit 40 and realized it's time for a change, it's never too soon to start exploring new opportunities. Then how to be successful without college/school? For this, Google is your new best friend. Search for information on any new career you're interested in — from learning a specific work-related skill, like coding, to reading up on how other non-graduates made it happen.
Even if you feel like you're years away from being paid to do the thing you love — whether it's being a business consultant or inventing a new app, you can benefit from starting now. Some businesses fly on their 23rd or 24th versions. As a result, you may fail the first time you take on a professional challenge. So start now and get the experience that will help you succeed when the time is right.
2. Consider careers that don't need degrees
Wondering what the chances are of how to be successful without college? You will be happy to hear that many careers, like an air traffic controller, dental assistant, detective, and even teacher, offer the chance to train as you work, so you're being paid to become an expert in the career you've chosen. Other professions don't need degrees at all — think entrepreneur, start-up CEO, sports coach, stylist, and many more.
Plus, even careers traditionally degree-focused are now making themselves more accessible to other people: Publishing company Penguin Random House no longer requires a college degree for job applicants in the UK. The company hopes this will lead to a more diverse staff and a more diverse book catalog.
"This is the starting point for our concerted action to make publishing far, far more inclusive than it has been to date," Neil Morrison, the company's human resources director, told the BBC. "We believe this is critical to our future — to publish the best books that appeal to readers everywhere; we need to have people from different backgrounds with different perspectives and a workforce that truly reflects today's society." Pursue one of these options, and your decision not to go to college won't be relevant anymore. So, what do you think so far? Can you be successful without a college degree?
3. Learn how to sell and negotiate
Even at the highest level, many jobs in the commercial world revolve around a person's ability to attract new business (selling) and negotiate better fees or payments for the products they are offering (negotiation). Even self-employed artists, musicians, and entrepreneurs need to be brilliant at this game!
The good news is you don't need a college degree to learn. Instead, you can start mastering these skills in the most simple ways — from listing unwanted clothes and old electronic goods on eBay to setting up a pop-up shop at a vintage fair. And, if you need to re-sign a rental contract soon, whether it's for your apartment, a car lease, or office space, use it as an opportunity to hone your negotiation skills by making an opening offer and seeing how the owner reacts.
Read up on the art of negotiation online and start putting your skills to the test soon. It'll benefit you in every area of your career if you know how to negotiate a good deal in and out of the workplace.
4. Expand your network
Attend networking events in your city, join online webinars and hangouts, find key players on social media and follow them, but also interact with them. Become a well-known name on their social media feeds, use Linkedin, Facebook and Twitter to build your own reputation. Before you know it, you may be invited to conferences and social events, which are great places for you to increase your chances of – how to be successful without college/school.
5. Find a mentor
If you find someone you really admire, ask them to be your mentor. They might only have time to meet once every three months for a coffee, but simply knowing they are looking out for you can motivate you to organize your time, so you have new things to tell them when you do finally meet up. So how to get them on board?
Offer them feedback on their latest venture for free — whether it's an app or new product they need testing or market research they need doing amongst people of your age group. Offer a skill-swap, and you might find influential people want to work with — and help you.
6. Read
Reading will definitely answer how to be successful without college/school. Many college courses require lots of reading. From textbooks to research papers to daily news from the professional world, you can do all this for free without paying tuition fees or signing up to be part of a formal program. Get a library card and use your local municipal library to order the key books you need to use or search online.
A search of your specialist area of interest will throw up a reading list, and there may even be second-hand books for sale in the bookstore on your local university campus, which you can visit without being a student.
7. Work hard
There's no limit to what you can achieve when you work hard. If you're already in a job and not boosting your career, try to reconfigure your responsibilities to allow for more growth. Speak to your manager, explain you want to both earn money and develop a career at the same time. They may re-work your job title to keep you motivated. And if they don't, look for a new role that allows more flexibility or growth.
If you can't find satisfaction in your current role, don't panic: take 30 minutes, 5 times per week and dedicate this time to self-development, whether that's learning a new employable skill like touch-typing, learning a language, learning to code, or reworking your resume to make yourself seem more employable. Soon, this extra effort and hard work will pay off. Can you be successful without a college degree? Ask Always from you.
8. Leverage the power of the internet
From being a freelance writer or virtual PA to becoming a social media influencer, many people are now making large amounts of money from working online, without any unique skills, and certainly without college degrees. And many employers will invite you to be online and real-life group training days and incentivize your work, so you have regular chances to meet other online colleagues and reap the rewards.
9. Get a certification
An alternative to a degree program is a certificate program. Certificate programs are short-term training programs that often take less time than a degree – you can earn some certificates in as little time as a couple of months. They also tend to cost less money. In addition, certificate programs can help you develop the skills and experiences necessary for a particular job.
There are certificates for jobs in various industries, including healthcare, administration, and IT, not to mention newer disciplines like social media management, SEO optimization, and copywriting. These are skills in demand in the modern, internet-based age.
10. On-the-job training
We all know someone that started from the bottom and worked their way up, like a hairstylist who started life washing hair for cash tips. The same applies in many business careers. For example, retail managers and consultants often began life on the shop floor; senior negotiators often started answering phones. Ask your current manager if there are any training courses you can sign up for whilst still earning money from your current job. One or two evenings a week, or even one day per month, may be enough to help you learn new skills and gain new qualifications — both of which will push your salary up in time and give you a clearer sense of purpose.
11. Pursue your passion and become an expert in it
Do people listen to your restaurant and bar recommendations all the time? If so, think about starting a food blog to reach a wider audience. Are you obsessed with the Superbowl? Write about it daily on social media and become a respected voice in the conversation. Post a daily social media story on a topic linked to your passion, and your follower count may increase; eventually, you may be paid to run sponsored posts.
12. Try an online degree
If you have barriers to education, such as the time required to study, or the cost of a college degree, try an online degree program such as those offered by UoPeople, which allows you to study for a degree from home, tuition-free. Students learn in small online classes of approximately 25 students to make sure professors can focus on each student's needs. In addition, each UoPeople student is appointed a personal Program Advisor from the moment they begin their studies, who serves in that role until the student graduates.
The Program Advisor offers the student personalized support, answers any questions the student may have, discusses course selection, and encourages them throughout their studies. This can all make the idea of studying for a degree more appealing and more accessible — even if you never thought it would be possible for you.
Hey, can you be successful without a college degree now? Yes! You Can!
More Readings on the topic – how to be successful without college/school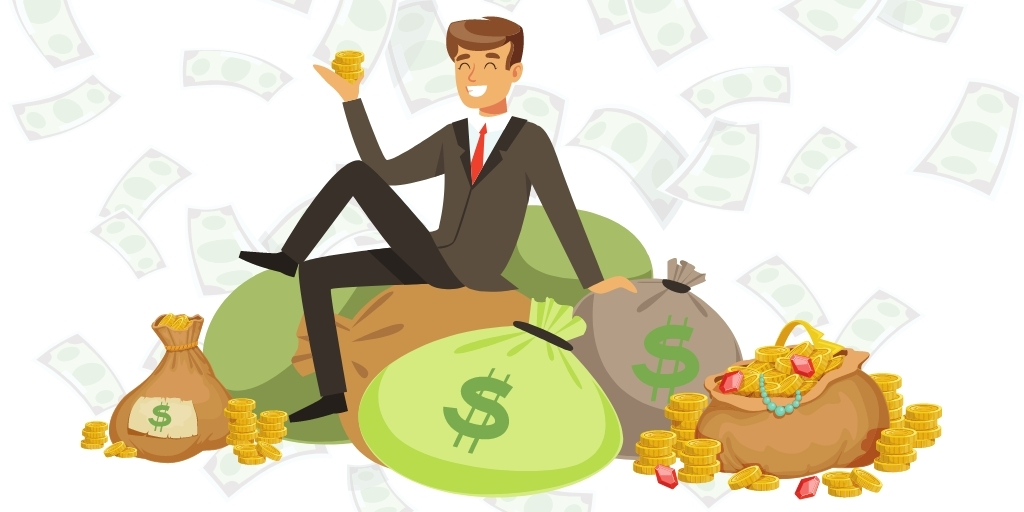 How far can you really get without a college degree?
Think about how to be successful without college/school! Bill Gates started Microsoft when he was 19 and has since become one of the world's wealthiest people. Mark Zuckerberg owns one of the most highly-valued tech companies in the U.S. Steve Jobs founded Apple in his garage.
What do these three people have in common? First, none of them finished college; in fact, Bill Gates is considered "Harvard's most successful dropout." What's more, countless others have gone on to start successful businesses without first earning a bachelor's degree. So, considering modern opportunities and technological advances, is a degree still necessary? Or is it possible to succeed without college?
The short answer is "yes." It is possible to succeed without college. But the longer answer is that succeeding without college—especially to the level that Gates, Zuckerberg, and Jobs did—is the exception, not the rule. To have a truly successful career, earning a college degree gives you a clear advantage.
How Can you be Successful without a College Degree?
People define success in different ways. For some, it means having enough money to buy the things they want. For others, it means being respected by your peers. For some, it simply means having a loving and supportive family.
Regardless of how you personally define success, the stats show that a bachelor's degree can make having a successful career more achievable. Consider the following:
Bachelor's degree holders earn an average of 66 percent more than high school graduates.
People with a bachelor's degree will add $1 million to their total lifetime earnings than someone without a degree.
High school graduates experience an unemployment rate 8 percent higher than college grads.
So, while there are some newsworthy exceptions to the rule, the numbers don't lie. With higher-paying jobs such as cybersecurity analyst, health care professional, and business administrator going to those with 4-year-degrees, bachelor's degree holders can more easily find work and earn more than those with less education.
Can you be Successful without a College Degree, and Could You Be the Next Steve Jobs or Bill Gates?
Has Bill Gates ever asked how to be successful without college/school himself? Think! Hard work and determination certainly have their place in achieving success, and—if you have an entrepreneurial spirit, connections with angel investors, and a mind for tech trends—it's possible to follow in the footsteps of Jobs or Gates. However, for the rest of us (those with interests outside of starting the next global tech phenomenon), the path to making it will be steadier and more traditional.




Also, not everyone has what it takes to risk it all—and if you look at those who made it big on a dream, they often face huge setbacks. Gates, for example, started a failing data company before Microsoft, causing him to start from scratch. Without a backup plan, an incredible support system, and an unfailing work ethic, most of us can't sustain these types of setbacks more than once in a lifetime. So can you be successful without a college degree, and are we actually be successful with just a college degree?
The Importance of a College Degree to Success
By 2020, there will be 55 million job openings in the U.S. Thirty-five percent of those will require a bachelor's degree.
Even when a job does not require a bachelor's degree, 91 percent of jobs go to people who have one. Considering that people with bachelor's degrees are more likely to be employed and have a higher paying job, they are more financially secure as a group.
Of course, financial security is not everything—there's more to a degree than earning potential. The people you meet in college will become part of an institutional support network that you can later call upon for work advancements, mentoring programs, and additional skill-building prospects. If you want to shift careers or learn about new job opportunities in the future, leveraging your professional network is one of the best places to start.
For those who plan on starting a business, your future customers, vendors, and partners will often come from people you met through college. If your start-up ultimately fails, or you decide to switch gears later in life, you will have the skills and knowledge you gained while earning your degree to fall back on. You're much more likely to succeed should your entrepreneurial endeavors miss the mark.
Not to mention, people with a bachelor's degree are generally more satisfied in their careers and have improved self-esteem. So remember, do not go off-topic on how to be successful without college/school when you are reading this.
Being Well-Rounded Matters
If you don't have grand career goals, it may seem that a degree is an extra work for something you may never use. But many degree programs are designed to create a holistic educational experience. A bachelor's program requires attention to detail, good study habits, communication skills, critical thinking, and the ability to form opinions.
All of these "soft skills" that you master in college are useful in your daily adult life, whether that's running your own business or managing a family. While you may not have plans for a career that requires a college degree now, your plans may change. Getting your bachelors can prepare you for taking on new life challenges when the need arises. Then, can you be successful without a college degree?
So, can you be successful without a college degree?
How to be successful without college/school? And, why do so many people think that you have to go to college to be successful? It's likely because they have experienced the benefits personally. So, yes, it's possible to succeed without a college degree. But with so many programs designed to take you from having no experience in a field to being highly skilled and job-market ready, having a college degree offers a clear advantage.
Most of us aren't Steve Jobs. And most of us don't come with a vast network that we can fall back on when things get tough. Nevertheless, a college environment provides the kind of support most adults need to not only get a degree but start a life. Success, for many adults, starts the day they get that bachelor's degree.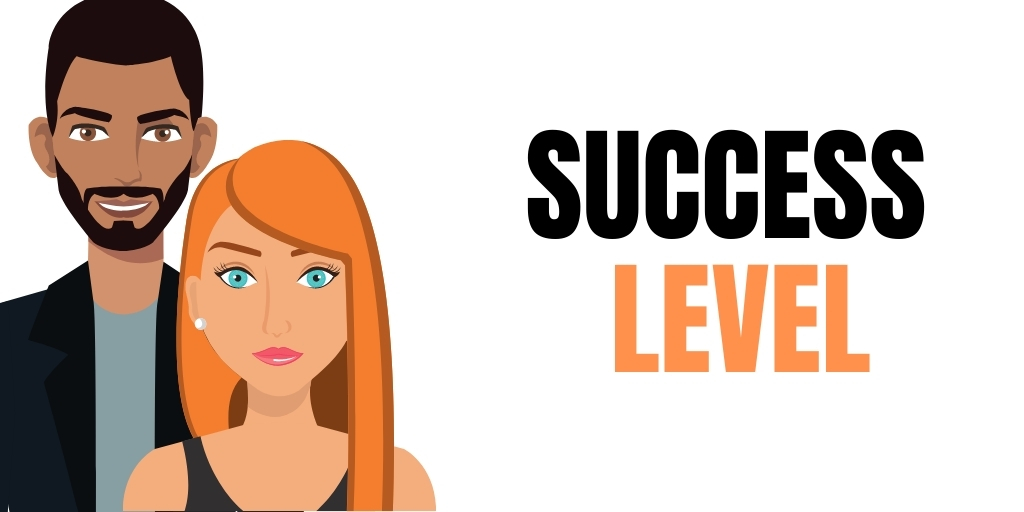 There are many stories of success that we have all heard time and time again of people who didn't finish college or, in some cases, even start college. Yet, these people went on to have massive success. Steve Jobs, the late founder of Apple, and Bill Gates, the founder of Microsoft, come to mind.
I have been in the education sector for the last 10 years of my career, and I hire many people who must have a college degree. However, the ones that grow within the ranks of our company are the ones that continue to develop and make growth and development a top priority over everything else.
Since the context of this article is about how to be outstanding with or without a college degree, all 12 of these will work for you no matter what your educational background is.
1. Start Early:
Find your passion and purpose in life and pursue that with vigor and dedication. Many elite athletes such as golfers, tennis players, runners, soccer players, and many more other sports. In some cases, they did go to college, and in some cases, they didn't. But most, if not all of them, started early in their lives and put in the work to succeed in their chosen field. Steve Wozniak, who developed the first Apple computer, was playing around with electronics as a kid.
2. Find a Mentor:
Yes. Regardless if you have a college degree or not, find a mentor. Maybe you are passionate about real estate. You don't need a college degree, but if you can find a mentor that can show you the ropes, you can learn faster. Even if you have a college degree, find a mentor to show you how to continue growing and developing in a chosen field.
3. Learn how to Sell:
No matter what, if you start your own thing or work for someone, learn how to sell! If you can learn to sell or you already know-how, you will always have a job.
4. Expand Your Network:
Job or no job, degree or no degree; if you can develop a strong network of people who know you, know what you are about, know your product, know your company that you work for, all of these things, then you can have massive success and be outstanding in whatever you decide to do.
5. Read Lots of Books:
How many? As many as you can get your hands on! Read anything and everything that is in your chosen career field/space. You can always learn more and broaden your knowledge. No amount of books is too many!
6. Take Some Online Courses:
You can take an online course for just about anything these days. You can get formal education online (a degree) or take specialized online courses that immerse you in a particular subject for a period of time. Regardless of your educational background, you can take your career and success to the next level by attending these programs.
7. Take a Short-term Specialty Program:
These are not degrees. They are certifications and, in some cases, certificates in certain fields. The medical field, the computer field, and other areas like skilled trades, such as welding and culinary, have short quick programs that can teach you exactly what you need to know to get a job.
8. Invent Something:
If you want to go from being just an employee with a company to a superstar employee, create something that makes the company more money. This will get you going on the fast track within your company. If you're finding your way in life and can invent something that the market needs, you know what the results can be… Watch SharkTank or QVC.
9. Be a Leader:
No matter what, every company needs leaders capable of leading others to get the desired results that the company needs. It isn't a popularity contest to be a leader, though; it's hard work, long hours, and hard decisions. That is why good leadership is hard to find. But, if you can lead others, you will always have a place within a company, with or without a college degree.
10. Put in the Work:
Sorry, I had to put this one in here. Some people think that they can get a college degree and then coast for the rest of their careers. Then you have other people who don't want to put in the time but complain about their situation. But, if you put in the work and extra hours, you can become outstanding in your job and career, no matter your educational background. The 41st hour is where the herd separates.
11. Learn how to Negotiate:
This is a valuable skill for anyone, no matter what. Sometimes you have to negotiate your salary with a potential employer or negotiate a contract on a developed product. It seems as if everything we do really comes down to helping other people see that it's a win-win situation in everyday life. Negotiators can show others a win-win situation.
12: Be a Problem Solver:
Most great inventions and start-up companies start from an idea for a problem they can solve. If you can solve problems for people, you can become an entrepreneur, which doesn't require a college degree. If you are an employee for a company and can solve problems for your manager and your company, that skill will get you to the next level in your career at that company or somewhere else. Solving problems and saving the company money will get the attention of executives and lead to positive outcomes for you.
Try doing some of the things above, and I will guarantee you will have massive success and be outstanding no matter what your educational background is!
Now, ask yourself, actually, can you be successful without a college degree and how to be successful without college/school? Your choice! Good Luck!
You can read Succeeding With What You Have by Charles Schwab.