How to Generate Leads from Linkedin?
Lead generation is an indispensable part of any type or size of business, whether B2C or B2B spaces. It enables stimulating and capturing interest in a service or product for the sales development of any business. As a result, your businesses will nurture targets until clients are ready to purchase. In reality, generating leads isn't as easy as it sounds. Instead, it requires considerable finesse and a great deal of patience.
In that case, LinkedIn could be a leading social media platform catering directly to business professionals, making it an effective lead generation tool. This way, you can grow your business because lead generation gives you a larger pool of potential clients. We will let you know how to generate leads from LinkedIn in this context. So stay tuned by reading this context.
What Are LinkedIn and Lead Generation?
It is tough to find a person who doesn't hear the name of Linkedin. Linkedin is a leading social networking forum for sharing ideas, engaging, networking, and collaborating. It would be wrong just to say social media because Linkedin also works as an excellent tool for marketing and sales professions.
It helps generate leads across the globe that boost your business's overall earnings. Now you may be questioning what lead generation is? Traditional marketing techniques like email blasts used to be enough to catch customers. But the increase of competition and information abundance makes it more challenging to reach and engage with possible customers.
To get rid of this issue comes lead generation, which helps develop a sales pipeline by making the marketing process easier. Typically, it helps stimulate and capture customers' interest in a product or service.
Is Linkedin Great for Lead Generation?
Lead generation is undoubtedly a crucial factor of any business, whether offline or online. Fortunately, there are several ways to generate leads, but Linkedin stands to upstage most techniques. Around 800 million monthly active users make Linkedin a goldmine for lead generation.
Managing lead generation within Linkedin offers different sales navigators and integration tools. Linkedin believes that the more you touch with people, give value, and share content, the more people will be wondering about you and your product or service. The Linkedin platform has proven to be successful in generating leads for around 67% of businesses.
It offers different tools and strategies to boost your business. Among the numerous features, the linkedin automated messages feature is the best for engaging more people. It allows you to set up an autoresponder series through collected email addresses. This will help you to experience a 45% increase in qualified leads.
How to Generate Leads from Linkedin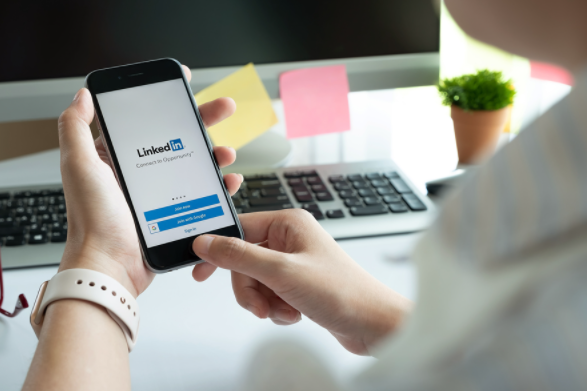 Linkedin is a leading platform to generate good-quality leads boosting business growth. Here we have outlined some techniques to generate leads from Linkedin.
Profile Optimization
Making a high-quality profile is the first job for anyone to start working with Linkedin. A good profile is the most crucial to begin connecting with more people. On the other hand, a blind and dull profile will ward off people interested in doing business instead of connecting people. So, you have to upload a decent profile picture and insert the required info, such as a proper title, headline, achievement, qualifications, and so on. The information should be helpful to improve the chances of quality inquiries and lead generation.
Follow Up
Lead generation is like a number game where you target enough people. This way, you will eventually land a sale. In that case, the quality leads play an important role. Most people collect a bunch of leads, resulting in stops because of follow-up. According to the research, 80% of sales require five follow-ups, yet almost 50% of people only send one. As LinkedIn is a social networking platform, your message will probably get buried under the noise. So, if you don't send a follow-up message, you can miss out on a possible client.
Target the Right People
Every business has its own techniques for targeting clients, which differ from the type of business. In B2C business, clients may be targeted individually, but every person in a suitable demographic can be a customer. But not so with B2B businesses. The B2B business has to seek out the right people to initiate the deal. So you should decide whether to target, in such cases, marketing directors, HR directors, or the sales director helps you.
Content Marketing
Publishing content is one of the powerful features on Linkedin to generate leads. It allows you to publish content natively on Linkedin Pulse. You can also republish posts from your business blog. It is known as the smartest strategy for generating leads. Content marketing enables you to present your expertise to possible customers. Presenting how experienced you are in your sector is the best way to catch more clients.
Consistency Is the Key
If you publish content regularly on Linkedin, you will get more opportunities to share and explore potential prospects and customers. Sharing posts on a consistent basis will help to pick up good engagement. Due to LinkedIn's algorithm, your post will likely appear near the top of your followers' feeds. For this, you only need to do research and understand when your targeting clients will be available online. Publishing content at that time will help to increase engagement.
Send Convincing Message
Engaging conversion plays an effective role in knowing your clients about your product and service. Linkedin allows sending connection requests with a character limit of 300 words. So, the short message should be crisp and engaging. You can also mention something interesting that is interrelated to the subject. But you should be optimal and crafty in that case.
Join Groups
Linkedin hosts various users from different professions with different objects. But Linkedin groups allow connecting with people with the same interests. You can also search for a relevant industry or interest segment through group search. The search results will only be present in particular groups made for related persons. Besides, connecting with specific groups is required to be relevant to the business needs. This way, you can generate quality leads along with other useful opportunities.
Premium Membership
Linkedin offers numerous plans based on the needs of users. An entrepreneur, small-business owner, or person looking to hire staff would find these plans helpful. The good thing is that every plan is integrated with particular tools designed for the purposes of the user. Along with specific features, LinkedIn offers advanced search filters, InMail, and the option to see who has visited your profile.
What Should Avoid in Generating Leads from Linkedin?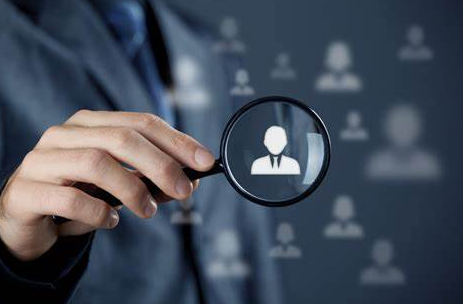 There are several techniques to generate leads from Linkedin, but some mistakes may work as barriers. That's why here we have demonstrated some mistakes that should be avoided in generating leads from Linkedin.
Not Clear Call to Action
As we have said earlier, content marketing is one of the best aspects of improving lead generation. But if the content is created in a vacuum, this will be wordless. Your content should have CTA or Call to Action that will take the reader to the next step. If the reader connects with the content, they will be more intent on taking action.
Avoid Cold Leads
Cold Leads are one of the most familiar issues that marketing teams face. This leads to unwarranted efforts as well as the waste of valuable time. Linkedin enables you to collect email lists from your followers. The collected e-mail is then used to send mass emails to these people regardless of their needs. When properly not targeting customers, it makes cold leads. For avoiding cold leads, you should short out customers with particular features and demands.
Sending Long Sales Pitches
Reading long sales pitches will always be boring for users that may barrier engaging with people. For that, the InMail message should be kept not more than one or two paragraphs. Besides, ensure your message should feature a brief along with a very explanation that makes sense to connect.
Conclusion
It is challenging to explore a person who doesn't want to boost her business. Although people use traditional marketing strategies, LinkedIn could be an excellent way to do marketing. As Linkedin is a social networking media, people can connect with each other to reap professional advantages. It has proven to be essential for every business to generate leads.
However, generating leads will not be an easy task as scrolling feeds. In that case, you have to adopt several techniques. For your help, in this context, we have presented a complete guideline for generating leads from Linkedin. Apart from generating leads, you should avoid some common mistakes mentioned in the above section.