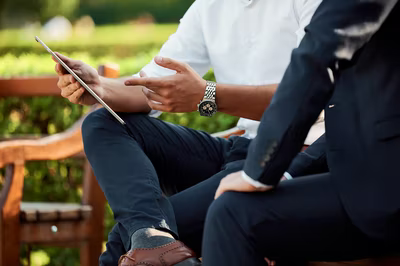 How to Use Visual Aids to Present Your Brand Properly to Generate More Revenue
The most effective way of advertising one's brand is through visual aids, like pictures and videos. This is particularly true nowadays when most marketing and advertising is done online. If you don't use a picture or video, you will struggle to capture your key audience's attention when they are scrolling online. They are unlikely to click through to your website or buy products from you if you do not show them exactly what it is that you offer.
But how can you use visual aids to present your brand better and generate more revenue for your business? In this article, we've got you covered. Here's how:
Animated Content
Animated content is one of the most effective ways of presenting your brand in today's world. The reason for this is, animated content captures peoples' attention, which can be very difficult to do. According to the animation specialists from https://www.wearefrantic.com/, animated content can be used in many different industries, including food and drink, fashion, gaming, technology, and sports, as well as many more. Animated content is best employed on social media and in side-bar advertisements, though can be used in many other places.
Engaging Videos
Another effective method of attracting customers through visual aids is the production of engaging videos. With services like YouTube free and easily accessible, creating video content has never been easier. If you do not have any experience in the production of videos, then it's definitely worth taking some time to research how to get started, as well as investing in some proper equipment. If video production isn't executed professionally, then it can look sloppy and poorly made, which will deter your audience from doing business with you. Engaging videos are hard to make, but very effective when made.
Professional Photos
Professional photos can also be very effective at attracting one's audience and converting them to customers, sometimes more so than in videos. Professional photos are best used by fashion brands or businesses that offer physical products, as opposed to those that offer services. A business that offers a service may have a hard time illustrating the efficacy of its service in a photo. For businesses that offer a service, videos or animated content are usually a better option than professional photos are. Make sure that you have your photos taken by a professional photographer and edited by an expert also.
Graphic Design
Another form of photography that can be used to convey your brand's message and advertise your products is graphic design, though graphic design is again best when used for physical products as opposed to services. Graphic design involves the creation and production of images from scratch, using software like Photoshop. The production of graphic images can be very effective, though it is often better to use this form of image production exclusively for the creation of logos. The same team that manages your business's animated content should be able to arrange graphic design for you.
Infographics
Infographics are another form of visual aid, used mostly by businesses that offer important services or products. Infographics can be very effective if used properly. They aren't particularly effective when used by fashion brands or beauty care brands – they are better used by companies that offer something like waste disposal or plumbing. These businesses can use infographics to demonstrate why their services are needed. An example of this would be an infographic displaying the percentage of people that ignore problems with their home's pipework, resulting in burst pipes. Infographics should be created by professional image creators, and the data used should be compiled by a professional data researcher.
Effective Image Production
Moving away from types of images and visual aids, let's address perhaps the most important thing, effective image production. If you do not create your visual aids with these things in mind, then they won't be as effective. Your images must include:
Engaging content is always important. If your visual aids aren't engaging and don't contain content that captures your audience's attention, then they are totally pointless.
Clear messages are also extremely important. There's no point in producing an image that is overly or unnecessarily mysterious. When businesses do this, customers tend to have absolutely no idea what message is being conveyed.
Brand showcasing is also essential. Make sure to use your visual aids to showcase your brand, product, or service. This is your opportunity to show your audience what it is that they get when they do business with you.
Visual aids can be a very effective way of showcasing and advertising one's brand if done properly. If you employ the styles of visual aid explained in this article, then you should have relative success. Make sure that you also effectively implement images and visual aids.