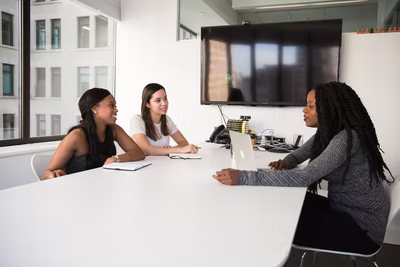 How Companies Can Improve Their Businesses by Outsourcing Work
Your business no longer needs to employ a full-time HR, accounting, or IT department. The reason for this is that there are agencies that you can outsource work to. Outsourcing agencies can help you with a lot of other things too, not just the things previously mentioned.
Not only can outsourcing work save your business a lot of money, but it can also save you a lot of time. There are literally hundreds of advantages to outsourcing work.
This article will tell you how you can improve your business by outsourcing work:
Lower Costs
One of the main reasons that businesses choose to outsource is because it can lower costs significantly. Take HR for example. If a business were to employ full-time HR staff, this would mean that they would have to pay several peoples' salaries. Outsourcing one's HR department, however, allows businesses to pay much less. When outsourcing, businesses pay less than they would for a single person's annual salary, instead of paying several people. This reduction in outgoing expenditure allows businesses to focus on improving areas of their business that need attention and allow them to invest their money elsewhere.
Increased Efficiency
Outsourcing agencies complete difficult administrative work, allowing you to focus on other more important things. According to the HR outsourcers from this website, admin work and HR can be very time-consuming. By outsourcing these tasks to professional agencies, you can run your business more efficiently, not having to worry about complicated, time-consuming administrative tasks. Eliminating these tasks can help you to increase your staff's productivity. It also means that you don't have to rely heavily upon specific members of staff. Time and money are limited, so by making your business more efficient, you improve it significantly, not just for you, but also for your staff.
Increased Focus
Without focus, a business can't achieve everything that its owners want it to. Complex administrative tasks can muddy the waters, making it difficult for one's staff to have focus because they are so distracting and time-consuming. By outsourcing these tasks, you improve your team's overall focus, allowing them to dedicate their time to more important things, like increasing sales. Administrative tasks make it very difficult for your staff to be productive, especially if there are lots of them. In addition to taking up your staff's time, repetitive administrative tasks also
Access to Skills
Some tasks, like accounting, require skills, qualifications, and previous experience. You can't guarantee that your staff have these things unless you employ a dedicated accounting team (which will be very expensive). When you outsource, however, you are guaranteed access to skills and experience. The firm to whom you outsource will ensure that the people you have working with you are experienced and know exactly what they are doing so that they can deliver results when you need them to. You don't have to worry about tasks being performed incorrectly when you outsource – you're guaranteed professionality.
Increased Flexibility
Flexibility isn't something that a dedicated, full-time HR team has. The reason for this is that they are usually so inundated with work, that they cannot adjust their schedule. When you outsource work to an agency, not only are they flexible, but your staff will also have the opportunity to be. Because they won't be weighed down by complex admin tasks, they will be able to adjust and change their schedules to suit you, working on different things when they are required to. Flexibility is very important if you want your business to succeed. Businesses that aren't flexible struggle to survive, because they can't adjust and change.
Accelerated Time
Another advantage to outsourcing is that they work much faster than your usual staff would be able to, delivering results exactly when you need them to. Make sure that when you are delegating tasks to the agency with whom you are working that you explain to them when you need the tasks to be completed. If you aren't clear about when you expect results, the agency won't be able to deliver them for you. Clarity is key.
The reason that these agencies are able to work so fast is that they have lots of staff members that will be dedicated purely to completing tasks for you. Other agencies, in addition to having dedicated staff, also automate a lot of tasks. Automation improves efficiency and reduces the chances of any errors occurring. Automation is also extremely fast, much faster than a person could ever be.
All of the things mentioned in this article make one thing clear: outsourcing is a great way to improve your company. Around the world, companies from different sectors are realizing this, and are beginning to outsource. Outsourcing is time and cost-efficient, as well as being very effective.