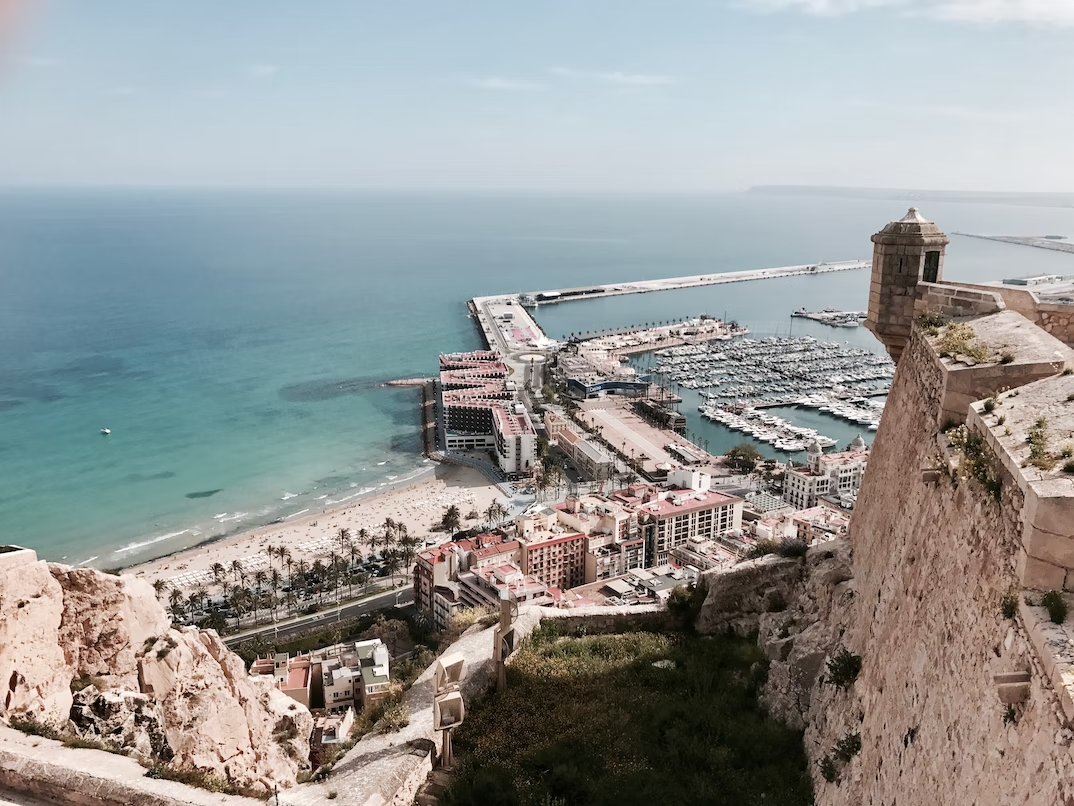 Alicante is a beautiful city in the autonomous community of Valencia, southern Spain. Each year tourists from different parts of the world come here to feel the vibe of authentic Spain, enjoy the beauty of nature and beaches, or hang out in one of the local nightclubs.
Alicante has loads of different entertainment. Yet, to be able to visit them all, you'll need transport. The most popular decision is to hire a car, which is generally the best option. But, as every coin has two sides, there are some disadvantages. In this article, we will provide you with the pros and cons of renting a car in Alicante, so you can decide whether you need it.
Advantages
The fastest way to get out of the airport!
If you are new to the city, finding the bus and station you need will be hard. In this case, a car rental will be great for you. Car hiring companies are near the entrance, so it is easy to find them.
Yet, if you are too exhausted to drive, you'll need a rental car with an additional driver. Make sure to inquire about this while renting. Some automobile rental firms may charge you an additional fee for each other driver.
But, several companies provide their clients with car hire Alicante airport with free additional driver! Don't forget to verify whether the company you've chosen has a free or paid supplementary driver option.
Pick the car you need!
When traveling with a group of friends, navigating in the city can become a complete nightmare. Yet, with rental cars, it is no more a problem. Our service provides one of the biggest lists of car hiring options, so you will definitely find one for you.
All vehicle rental options at ALC Airport in Spain are organized by brand for your convenience. Start your search from the relevant page if you prefer a specific car model or are confident that a car with the required qualities is available in the lineup of a given brand. This brand's car will appear at the top of the search results list. With our service, you can get
Alfa Romeo
Audi
BMW
Citroen
Dacia
Ford
Iveco
Jeep
Lancia
Mercedes Benz
Nissan
Opel
Peugeot
Renault
Skoda
Smart
SsangYong
Toyota
Hire a car from a trusted rental company!
Our service collaborates with only the best rental companies in each country. In Alicante cars for hire are provided by world-leading car rental companies and local suppliers with varying ratings. By clicking on the provider's emblem, you may hire a car from a well-known firm or discover more about a new one.
Save money on insurance!
In general, rental car drivers must be insured. A car rental business will normally give auto insurance. If you have your own insurance, make sure to check with an insurance agent before your trip to see if it covers automobile rental in your own country as well as overseas.
Yet, if you wish to save money and avoid purchasing a full insurance package, use our website to safeguard your deposit by obtaining Excess Reimbursement Insurance. Excess Insurance suggests that a warranty on your credit card will be needed upon pick-up but that an insurance provider will repay any money used from your deposit.
Pay only for the petrol you use!
Use the full-to-full gasoline option (pick up and return a full tank of fuel). In this instance, you must return the car with the same amount of fuel that you collected. As a result, you just pay for the gasoline you consume.
Yet, different fuel sources are available. Be careful to investigate them before renting a car at Alicante – Airport. Also, if you want to save money, fill up the tank before returning the vehicle.
Disadvantages
Debit or credit card
On our website, you won't be able to rent a car with cash or prepaid and electronic cards. They are not allowed at Alicante Airport (ALC).
Yet, you may pay for a reservation using a debit card. It is important to note that in order to pick up your automobile, you must provide either a credit card or a debit card to pre-authorize a deposit at the rental counter.
Please keep in mind that only MasterCard or VISA debit cards in the name of the primary driver will be accepted. Furthermore, if you must use a debit card to rent a car, the rental period cannot exceed 28 days.
Limitations for underaged drivers
Even though the minimum age to rent a car in Alicante is 20 years old, new drivers should be aware of two additional terms and conditions:
Young drivers with little driving experience face higher rates than those aged 25 and older.
Young drivers cannot rent all types and brands of vehicles. Many organisations will not rent powerful engines or fancy cars to drivers under the age of 25.
Yet, We aim to make car rental accessible to everyone! On our website, you may find one of the greatest "young driver" alternatives, which allows drivers under the age of 25 to rent a car at Alicante Airport.
Conclusion
Even though there are a few disadvantages, hiring a car in Alicante is still the best way to navigate here. The roads are decent, and having a car allows you to explore the town more freely. So, why not check it out?
Read more:
Nova is a writer, blog hunter, From Europ. He has been interesting about Phone Hardware-software and also PC Hardware-software and SEO for years. This website was invented by him. edexgo.com receives 200,000+ page views per month. 4k+ subscribers. You can also join us and advertise with us