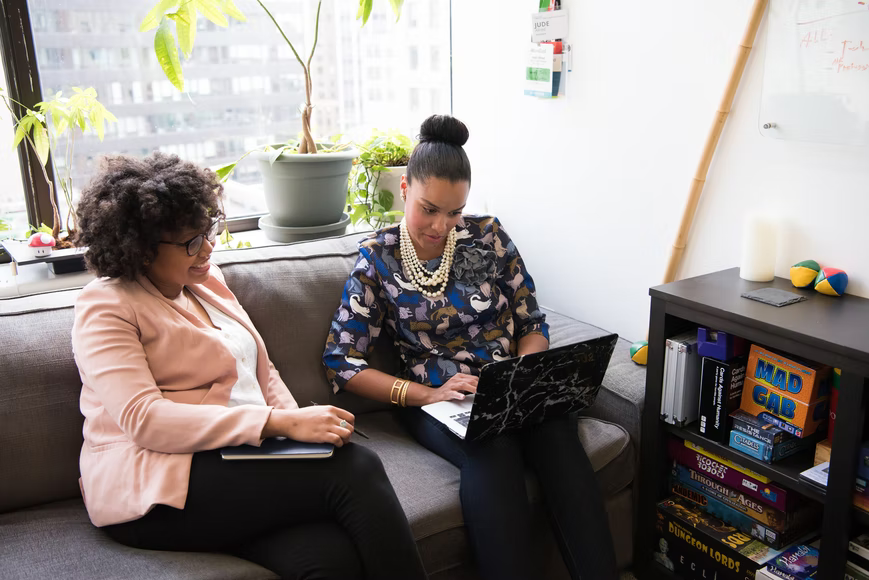 Reach Out to Potential Patients With These Healthcare Marketing Tips
Healthcare marketing is all about reaching out to potential patients and convincing them that your services are the best option for them. It can be a challenge to stand out from the competition, but with the right marketing strategy, you can reach more people and bring in more business. As technology is constantly evolving, so too must your marketing tactics. Here are some tips to help you reach out to potential patients in today's digital age.
Use Consistent Healthcare Branding
When patients see your name or logo enough, they'll start to remember it. Be sure to use the same branding in all of your marketing materials, from your website to your advertisements. It will help patients feel more comfortable with your services and make them more likely to seek you out in the future. You should also make sure your website is easy to navigate, as this is the first place many patients will turn to when looking for information about your practice.
Evaluate The Online Patient Experience
The first step in improving your healthcare marketing is to evaluate the online patient experience. By understanding how patients interact with your website, you can identify areas for improvement. Use a variety of analytics tools to track how patients are using your site, from where they are coming from to what pages they are visiting. You can also use surveys and feedback forms to get feedback from patients directly.
If patients have a negative experience on your website, it can reflect poorly on your organization as a whole. You can read more about how to improve the online patient experience to improve your healthcare marketing. This includes making your website more user-friendly, providing accurate information, and ensuring a positive overall experience.
Utilize PPC And Display Ads For Healthcare Marketing
When it comes to paid advertising, healthcare providers have a few options. Google AdWords and Bing Ads are two of the most popular PPC (pay-per-click) platforms. In addition to text ads, both platforms also offer display ad formats.
Healthcare providers can use these ad formats to showcase images of their facility, team members, services, and more. This type of advertising can be very effective in reaching out to potential patients who are searching for healthcare services online.
Ask For Reviews From Patients
One great way to market your healthcare practice is to ask patients to leave reviews on sites like Google, Yelp, or Facebook. This not only helps potential patients learn more about what to expect from your practice, but it can also help improve your search engine ranking. It can be helpful to set up a system where patients are automatically prompted to leave a review after their appointment. This can help make it easy for them to leave a review without having to take any extra steps.
Follow Up With Patient Feedback In Your Marketing Efforts
If you've just treated a patient, follow up with them promptly to get their feedback on your services. This can give you some great marketing information – for example, if they were pleased with their treatment, you can use this in future marketing materials to show how effective your services are.
If they weren't so satisfied, you can work on making some changes so that future patients have a better experience. Either way, prompt feedback from patients can help you improve your marketing strategies and reach out to more potential patients.
Build Doctor Referrals Into Your Marketing Plans
Patients typically trust their friends and family when it comes to recommendations for doctors. You can encourage your current patients to refer their friends and family members by rewarding them with a discount on services, a free consultation, or some other type of incentive.
Promote your referral program on your website, in your marketing materials, and through word-of-mouth. This can help you to reach new patients while also strengthening relationships with your current patients.
Track Your Marketing Strategy
It is important to track the success of your marketing strategy. This will help you to know what works and what does not work. You can then make changes to improve your results. It is also important to track your spending so that you can stay within your budget. This information can also help you to adjust your strategy as needed. Though, it is important to note that some things may not be able to be measured, such as the number of leads generated from a certain campaign.
Following these healthcare marketing tips can help you reach out to more potential patients and grow your business. By creating a strong online presence, using effective communication strategies, and targeting your advertising efforts, you can increase awareness of your practice and attract new patients. By providing quality care and excellent customer service, you can ensure that those patients who do choose to come to your practice are satisfied with their experience and likely to return in the future.