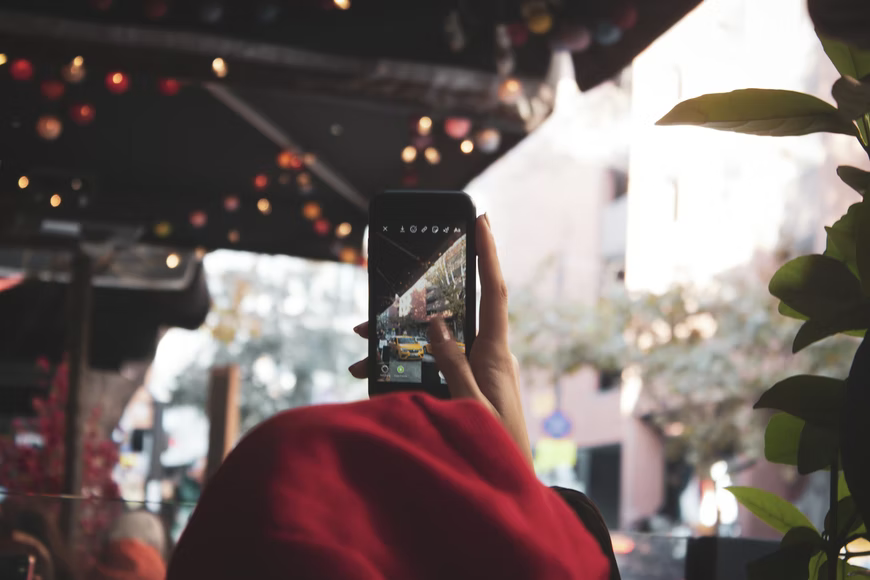 Useful Tricks That Will Make Your Instagram Stories More Catchy
We all know that Instagram is a visual platform. And as such, the first impression is everything. That's why it's important to make your Instagram stories more catchy and interesting so that people will want to watch them. When it comes to creating Instagram stories, the options are endless. You can use videos, photos, text, or a combination of all three. But no matter what you choose to do, it is crucial t know how to make your stories more appealing. In this article we will go over some of the most effective tips you should follow to make your Instagram stories more interesting:
Add Music
Adding music to your story can set the mood and help to convey your message. Just make sure that you choose the right music for the right occasion. Be careful not to use loud and jarring music, as it might distract people from your story. Choose calm and relaxing music if you want to create a calm and Zen-like atmosphere. Or, if you want to create a more upbeat mood, then choose peppy and cheerful music. It all depends on what kind of feeling you are trying to evoke. The best way to add music to your Story is by using the "Music" sticker. Just search for the song that you want to use, and it will be added to your story. You can also control the playback by tapping on the sticker. Just make sure that the music is relevant to your story and that it enhances the overall experience.
Use Catchy Headlines
Do you want to captivate the attention of your followers? If so, then don't settle for a boring headline. Be creative and make sure that every word in your Instagram story is catchy. To write catchy headlines, you should follow some simple steps. First, you should think about what kind of feeling you want people to have after reading it. For example, if you are using humor as your main tool for winning followers and likes, then think about how the content will make them laugh or smile. However, emotions like anger or sadness should be used with caution. Negative feelings might be good for advertising purposes but not when trying to engage an audience on social media. Make sure to keep it light-hearted and fun. Also, keep in mind that the headline should be concise. No one wants to read a long, drawn-out headline. So, get to the point and make sure that it is interesting enough to make people want to keep reading.
Use Eye-Catching Photos and Videos
Photos and videos are essential when creating Instagram stories. They are the main reason why people watch stories in the first place. That's why it's important to use high-quality photos and videos that will catch people's attention. You can use filters and editing tools to make your photos look better, but be careful not to overdo it. The same applies to videos. Keep them short and sweet, and make sure that they are interesting enough to keep people watching until the very end. You should choose bright and colorful images whenever possible. They will be more visually appealing than dull, muted colors. Also, using interesting filters and effects will make your images more unique so make sure you experiment with them.
Use Creative Texts
Text is also an important part of your Instagram stories. It can be used to add more information or simply to make a point. When it comes to text, creativity is key. You should try to come up with interesting and witty phrases that will engage your followers. Just like with headlines, the text in your stories should be brief. No one wants to read a long essay on Instagram. Be creative and use punchy phrases that will grab people's attention. And don't be afraid to experiment with fonts and colors. Different fonts can help you stand out from the crowd, while bright colors will pop out on the screen and capture people's attention. Just don't make it longer than a sentence or two as people might lose interest in reading it before they even start.
Use Graphics and Animations
Graphics and animations can also be used to make your Instagram stories more interesting. They are a great way to add more information or simply to spice things up. You can find different graphics and animations online, or you can create your own. Just make sure that they are eye-catching and relevant to your story. Also, keep in mind that not everyone has the same taste. So, you might want to test out different graphics and animations to see which ones work best for you. Keep your audience in mind and always try to come up with something that will appeal to them.
Since Instagram stories are becoming increasingly popular, making sure they are attention-grabbing and interesting is more important than ever. By using the tips mentioned above, you can create stories that will keep your followers engaged and entertained. So, go ahead and experiment with different techniques to see what works best for you.