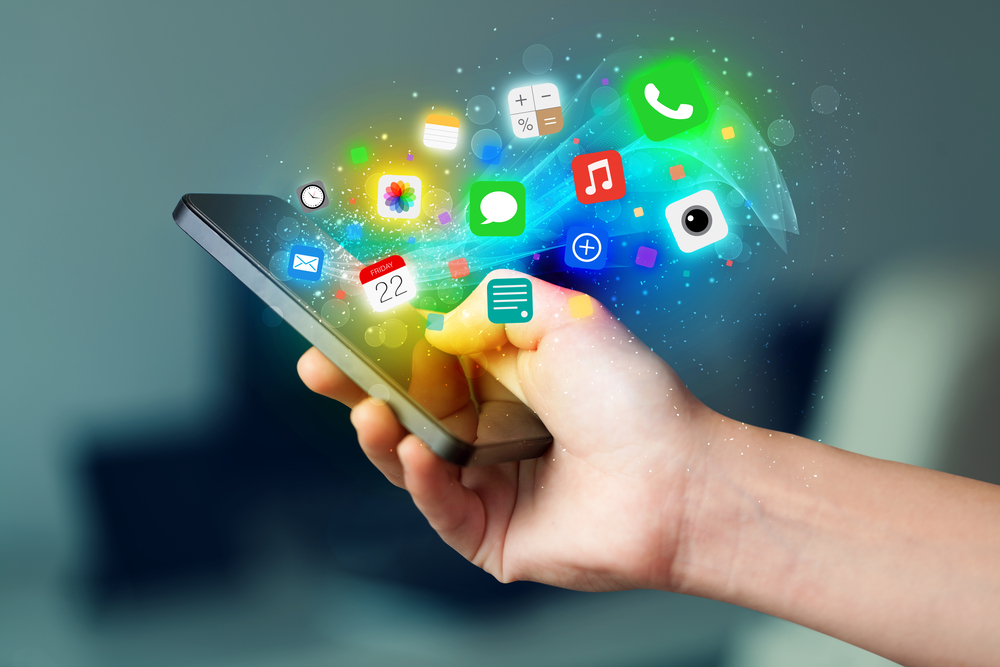 Everyone is using mobile apps nowadays. Not everyone wonders about the first app ever created though, as well as about the general history of mobile applications. It would be good to admit that they became widely used only back in 2017. Since then, they have become integral parts of our lives.
We communicate with friends, order food, take pictures, pay taxes and bills, and entertain with their help. The progress even created scanning apps for iphone that allow us to scan documents right on our devices. Both a Scanner App and a faxing app are real breakthroughs in the modern app market. Statistics are very stubborn and they say, people spend more time on their apps than on their laptops and PCs. Therefore, you will learn about the history of all mobile apps below. Let's see how they managed to capture human attention so rapidly.
How it all started
Naturally, the Play Market and App Store didn't exist some time ago and the first mobile phone could not be called a smartphone yet. It had features like a clock, calendar, calculator, and contacts only. By the way, the Nokia phone became extremely popular thanks to its mobile game called Snake. The game was the peak of the mobile gaming experience.
The first smartphone seen by the world was the Blackberry in 2002. The device had the feature of wireless email. This was the first big impetus for the development of mobile apps. Of course, the first phones could not afford to contain big apps since they could only afford 30 minutes of talk a day. After that, users had to charge their phones for ten hours!
The cell phone coverage was very poor and people could only call subscribers in their areas. Here is an interesting fact — the first mobile phone's weight was almost 2 kilograms. A lot of effort was needed to charge and carry your phone. Now, let us get back to the history of apps.
Before the world has ever seen mobile phones that can be connected to the Internet through cell connection, users had to use Wireless Application Protocol (WAP). It allowed you to download all possible apps offered by the phone producer. However, everything wasn't that smooth. The demand for those apps was so big that WAP couldn't handle it. You had to wait for your turn for ages to download your app.
The evolution of apps
If we get back to the history of mobile apps, it's obvious that a few Java games, a calendar, and a calculator for one month were the only things that related to the mobile app category. However, IBM presented the first smartphone in 1993. It already had features like world clocks, contacts book, and calendars. BlackBerry was the next one.
Psion EPOC
EPOC is the operating system developed by the Psion company for mobile devices, first of all, PDAs. These 16-bit machines allowed users to use word processors, spreadsheets, diaries, and databases at the beginning of the 90s. The models issued later were 32-bit and had up to 2MB RAM and allowed users to add an extra app with the help of software packs.
WML (Wireless Markup Language)
The WAP Forum developed WML for use in Wireless Application Protocol enabled devices based on XML. In the late 1990s, it was light in weight and suitable for low bandwidths.
Palm OS
In 1996, Palm developed its OS also known as Garnet OS for personal digital assistants. Just like modern apps, it had a touchscreen graphical user interface (GUI) and contained a range of basic apps and third-party apps in C/C++.
J2ME/JME
Personal Java was rapidly replaced by JSR 68 (Java ME). It made it possible to use several standards in PDAs, phones, and other in-built devices. Devices implement such profiles as Mobile Information Device Profile. CLDC is developed for devices with 160KB-512KB memory.
Symbian
Developed by Symbian Ltd (a joint venture by Psion, Nokia, Ericsson, and Motorola), Symbian was the operating system of almost 250 million mobile devices in 2009.
iOS makes big changes
The announcement of the first iPhone operating on iOS was a real breakthrough on the way of mobile app development. Multisensor screens, digital keywords, and great web browsers have changed the image of how the apps should be used. It was the beginning of a new era in the mobile industry.
The App Store appeared on the Internet in 2008. Multiple apps were launched by Apple and people could install them on their iPhones. Just imagine — 552 apps, 135 of which could be downloaded totally for free. In one week, iPhone users installed around 10 million apps! The word "app" became the word of the 2010 year according to data published by the American Dialect Society.
The bottom line
The path of mobile paths was long. 85% of people prefer using their mobile devices to laptops or PCs. The average time spent using mobile apps increases the time spent using PCs. The market offers five million apps to choose from. You can scan, entertain yourself, manage your time, grow plants, and even track the progress of your horses with them. Moreover, mobile apps keep evolving daily. 
Read More : TOP 7 INDUSTRIAL BENEFITS OF MOBILE APP DEVELOPMENT
Nova is a writer, blog hunter, From Europ. He has been interesting about Phone Hardware-software and also PC Hardware-software and SEO for years. This website was invented by him. edexgo.com receives 200,000+ page views per month. 4k+ subscribers. You can also join us and advertise with us