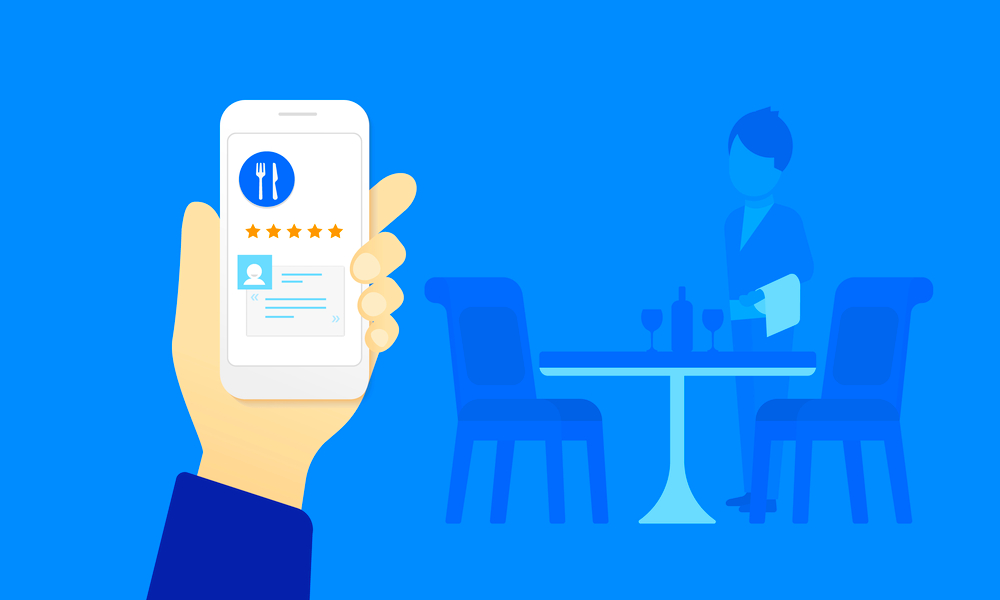 Introduction
If you own a restaurant or are thinking of starting one, a mobile application can be an excellent way to connect with and connect with your customers. It can add another platform for marketing and promotions in addition to helping you organize your processes more effectively. In this article, we'll look at some of the crucial components that a successful restaurant mobile app has to have. No matter if you're just getting started or looking for ways to enhance your existing app, these features are certain to matter. But first lets us understand why one need a mobile app for their restaurant business in 2023.
5 Reasons Why Your Restaurant Needs a Mobile App
If you own a restaurant, you may be wondering if it's worth investing in a mobile app. There are actually a number of convincing reasons why your restaurant should have a mobile app, despite the fact that it could initially appear like an added investment. Here are five things to think about:
Customer Convenience is increased
Improved client convenience is one of the key advantages of a restaurant mobile app. Customers may check your menu, make an order, and pay for their meal conveniently using an app on their smartphone. They may choose your restaurant over a rival as a result of the time and effort they will save.
Customer Loyalty Has Increased
Customer loyalty can be increased with the use of a mobile app. With an app, you can reward your most devoted clients with unique promotions and discounts while making it simple for them to manage and use their rewards. As a result, customers may be encouraged to frequent your restaurant in the future.
More accurate order placement
Order accuracy is another advantage of a restaurant mobile app. There is less chance of error when using an app because clients may place their orders directly with your restaurant. This can help you keep a good reputation by resulting in fewer errors and less annoyance for your clients.
Improved Advertising and Marketing
A mobile app can be an effective tool for marketing and advertising. You may reach out to your clients with discounts and promotions using an app, and you can also monitor the effectiveness of your marketing initiatives. Additionally, you may utilize your app to learn more about your company and to get client feedback.
Higher Revenue
Last but not least, a restaurant mobile app can help you boost sales. You can raise your average order value and boost sales by simplifying client ordering and payment processes. Additionally, you can add extra services to your app, like delivery or catering, which can help you increase your revenue streams.
Must have features In Your Restaurant Mobile App to Stand Out from The Competition in 2023
Menu and Placement
One of the most crucial elements of a restaurant mobile app is the ability to view and order from your menu. It should offer customization options, images, descriptions, and prices for each item (including add-ons and substitutions). For instance, a customer should be able to quickly change the side dish on their dinner or add more toppings to their pizza. Customers should be given the option to add products to wish lists or save favorites for later.
Reservation and a waiting list
Using a reservation and waitlist function, you better control your seating capacity and shorten client wait times. Customers should be able to use their smartphones to monitor availability, make reservations, and add their names to a waitlist as a result. Customers should be able to receive notifications when their table is ready, which is another feature you should provide. A customer should, for instance, be able to reserve a table for a particular time and date quickly and be informed when their table is ready.
Online Payment
Any mobile restaurant app must have mobile payment as a feature. This should make it simple for customers to pay for their meals using a smartphone and offer choices for other payment ways (such as credit card, debit card, or mobile wallet). Customers should also have the option to divide the bill and leave tips. For instance, a customer should be able to tip their waitress through the app and pay for their meal quickly and easily using information from their saved credit card.
Order Monitoring
Order tracking is a useful feature in your restaurant's mobile app. Customers should be able to see updates on the status of their orders in real time, including when they are placed, when they are being prepared, and when they are ready for pickup or delivery. During pick-up or delivery, a customer should be able to see when their item is being prepared and when it will be finished in order to arrange their pickup or delivery.
Loyalty Program in-App
Building consumer loyalty and promoting repeat business can be accomplished by implementing an in-app loyalty programme. Customers should be able to accumulate points or rewards for their purchases and then use them to get deals or exclusive offers. Customers should be able to use their smartphones to examine their available rewards and track their progress. For instance, a customer should be able to simply redeem their incentive while placing their next order and get a free appetizer for every ten transactions they make.
Specific Recommendations
You may boost sales and foster client loyalty by using a tool that offers personalized recommendations. To propose menu items that a consumer might like, you should make use of information about their prior orders and preferences. Customers should be given the option to personalize their recommendations and offer feedback. For example, Customers who frequently order salads should be offered suggestions for new dressings and salad alternatives.
Offers and Promotions, in Particular
You can increase sales and draw in new clients by including a special deals and promotions options. You should be able to track the success of your efforts and deliver customized promotions and discounts to your customers as a result. Customers should be able to quickly redeem their deals and examine their available promos from their smartphones, which should also be included. For instance, a consumer should be able to effortlessly redeem a buy-one-get-one-free meal offer while placing their order after receiving news of it.
Chat and customer service in-app
A customer service and in-app chat function could be a helpful addition to your restaurant's mobile app. Customers would then be able to speak with your restaurant directly through the app, whether they have a query about an order or an issue with their dining experience. This function might increase client happiness and make it simpler for clients to acquire the required assistance.
Interactive Menu with Nutritional Information
Customers looking for healthier food options may find an interactive menu with nutritional information useful. Customers might be able to filter menu items depending on certain dietary needs or preferences, as well as comprehensive information about the nutritional value of each dish. This tool could assist customers in making more educated ordering decisions and help your restaurant stand out as a healthy option.
Deals and promotions based on geographic location
Geolocation-based specials and promotions can be a creative strategy to draw customers into your restaurant. This can involve sending push alerts to consumers who are around your restaurant to let them know about special offers or discounts. This function may be particularly useful for boosting sales during quiet periods or introducing new menu items.
Filters for diet restrictions and food allergies
For clients with specific dietary demands, a food allergy and diet restriction filter could be a useful addition to your mobile app development stages. Customers could use this function to filter menu items depending on their dietary requirements or allergies (such as gluten-free, vegetarian, or vegan options). This may make it simpler for these clients to identify things that satisfy their requirements and enable your restaurant to serve a wider variety of dietary requirements.
Virtual Reality Menu
Last but not least, a virtual reality menu might be a distinctive and cutting-edge component of your restaurant's mobile app. Customers can view your menu items in a virtual reality setting; as a result, making for a more engaging and participatory experience. This function may be particularly useful for displaying products that are challenging to photograph or describe, like intricate cuisine or specialty drinks.
| | |
| --- | --- |
| Software Development Life Cycle (SDLC) | Mobile App Development Life Cycle (MADLC) |
| Requirements gathering and analysis | Requirements gathering and analysis |
| Design | Design and prototyping |
| Implementation or coding | Development and coding |
| Testing | Testing and quality assurance |
| Deployment | Deployment and distribution |
| Maintenance | Maintenance and updates |
How much does it cost to develop a restaurant mobile app?
There are two categories of restaurant-specific apps:
Basic App
Restaurant apps typically include standard features like a menu, order form, payment method, push notifications, and location services. With a basic feature set, an app for a restaurant will cost $9000–25,000 to develop.
Complex App with Advance Features
On the other hand, a highly complex restaurant mobile app development costs at least $30,000 and includes features like pre-order meals, 3D views of the restaurant and menu, order tracking status, etc.
Here is a list of additional elements that influence how much it costs to create a restaurant app:
No. OF Features-set
Design for mobile apps
Development Team Size
Company Location
A platform for deploying applications
Tech stack Used For Development
The complexity of the app.
To clarify understanding, we create a simple table of the cost of restaurant mobile app development.
| | | |
| --- | --- | --- |
| | Development Time (In Hours) | Estimate App Cost (USD) |
| App Features For Customer | 615-620 | $30,100-40,000 |
| App Features For Delivery | Around 400 | $15,000-20,000 |
| Web based admin panel | 65-100 | $5,000-10,000 |
| App Design Of Restaurant App | 310-400 | $15,000-20,000 |
| Project management | | $15,000-50,000 |
| Quality assurance (Q/A) and App deployment | 110-200 | $15,000-30,000 |
Conclusion
Any restaurant wishing to enhance operations and engage with consumers may find a restaurant mobile app to be a great asset. When creating or updating your app, essential features to take into account include online ordering, reservations, menus, reward programmes, and push notifications.
By incorporating these elements, you can give your customers a seamless and practical experience while also increasing restaurant traffic and profitability. These features are a must-have whether you are just getting started or trying to improve an established programme. As a leading mobile app development company, we can help you build a world-class restaurant mobile app. Let us connect and make your dream app come true.
Nova is a writer, blog hunter, From Europ. He has been interesting about Phone Hardware-software and also PC Hardware-software and SEO for years. This website was invented by him. edexgo.com receives 200,000+ page views per month. 4k+ subscribers. You can also join us and advertise with us