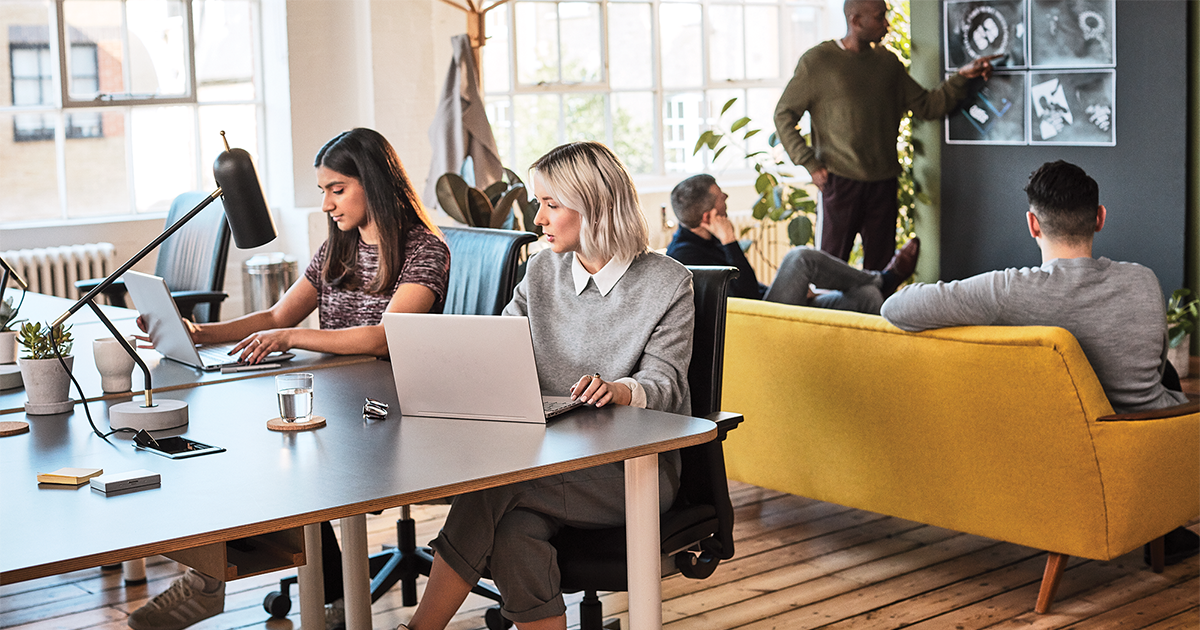 Technology has been driving the modern workplace for over a decade – and Microsoft has played an important role in shaping that technology.
The modern workplace as a concept has been a topic of frequent debate for many years now. When we talk about it, we are typically referring to a workplace that is highly integrated with modern (or perhaps even cutting-edge) technologies and solutions. The tech industry has been driving the idea of modern working for some time, and there are plenty of proponents – one of the biggest of all is Microsoft. The company has been at the forefront of work technologies for decades, and its cloud solutions have been helping many more businesses modernize – especially ones that historically wouldn't have been able to afford it. We spoke with TechQuarters, a managed service provider that has been providing Microsoft Office 365 consultancy and support for over 10 years. According to them, they have seen a huge impact on the way the average business works, all due to cloud-based solutions like the ones Microsoft provide. So, how do these solutions help businesses modernize their workplace?
Key Elements of a Microsoft-powered Workplace
The Microsoft Modern Workplace is a principle that the company refers to quite often – it essentially means a workplace that integrates all its business-oriented products and services. All of these solutions fulfil different, critical functions that the modern business needs to be mindful of. For example, having provided IT support for Education, TechQuarters helped several schools and other educational institutes integrate Microsoft solutions to adapt to the developing COVID-19 situation in 2020 and 2021. Those solutions helped them continue their work despite there being limitations placed on attendance.
The modern workplace has a range of important demands – from security and data management to communication and collaboration. Below are some examples of how Microsoft solutions meet these demands.
Security
The importance of security in this modern digital era cannot be stressed strongly enough – particularly for businesses that are keen to modernize their operations using digital technologies. Microsoft 365 offers comprehensive security solutions that support an organisation's needs – including Enterprise Mobility and Security, and Microsoft Defender.
Productivity
This is most likely what the average professional thinks when they hear about Microsoft 365, and for very good reason. All of the products and services included in M365 are geared towards fulfilling one (or several) productivity requirements that the modern business has – whether it be file sharing, collaboration, communication, project management, etc.
Storage
Modern businesses work quickly and do not want to be bogged down by antiquated business processes, such as filling and storage. Luckily, technology has come a long way very quickly, and with SharePoint Online, and OneDrive for Business, all of an organisation's storage needs will be fulfilled.
Telephony
Thanks to the cloud, telephony has been developed in such a way that it fits in perfectly with the ideals of a modern workplace. In truth, a modern workplace is not one space at all, it represents the ability of a workforce to take their work wherever they go safely. With the Microsoft Teams Phone add-on license, businesses get a fully functional VoIP telephony system that is integrated into their M365 ecosystem.
Data Management
Modern businesses leverage data – it is a highly valuable resource, as well as a point of legal responsibility for many businesses. For instance, TechQuarters described how their IT support Law Firms rely on is linked with helping clients manage their compliance – and according to them, Microsoft solutions like Microsoft Azure (the cloud infrastructure platform) help businesses govern their data in accordance with regulations.
Nova is a writer, blog hunter, From Europ. He has been interesting about Phone Hardware-software and also PC Hardware-software and SEO for years. This website was invented by him. edexgo.com receives 200,000+ page views per month. 4k+ subscribers. You can also join us and advertise with us