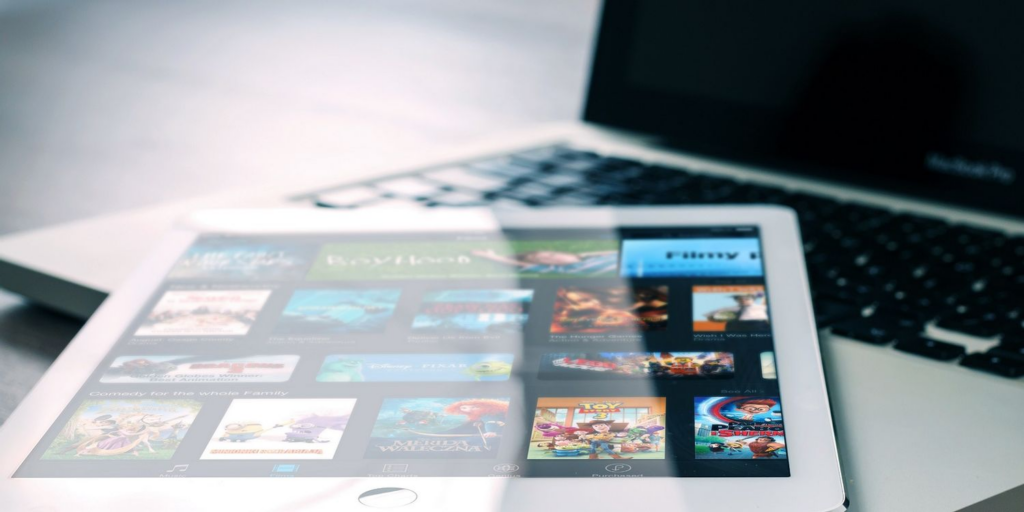 11 Free Movie Streaming Sites With No Sign Up Requirements
Are you a moviegoer? And would you like to watch movies in Free Movie Streaming Sites?
There are hundreds of websites where you can watch movies online. But I know exactly what you're thinking! Before you would watch the video, you must to register and sign up.
Isn't that right? What a pain in the neck!! Always sign up! In whatsoever instance, we have a perfect answer for your issue.
You no longer need to waste time signing up for movie streaming websites. We're talking about 11 Free Movie Streaming Sites That Don't Require Sign-Up!!
I'm sure you're startled to hear that. Stay with us as we hunt for those sites.
There are various streaming services that make watching movies easier, like Netflix, Disney+ and Paramount+. But you have to sign up and charge a monthly subscription fee. Having access to those movie libraries may get expensive.
Thankfully, there are a plethora of streaming services that enable you to lawfully watch free movies… without even registering!
You should use a VPN.
All the 11 platforms that I have listed below will never ask for you to register or sign up. If the content is not available in your region, you might need to use a VPN to view it. If any of these listed websites are unavailable to you, you will need to use a VPN to access them.
Given the availability of completely free VPN services or VPNs featuring free trial periods, this should not be an issue.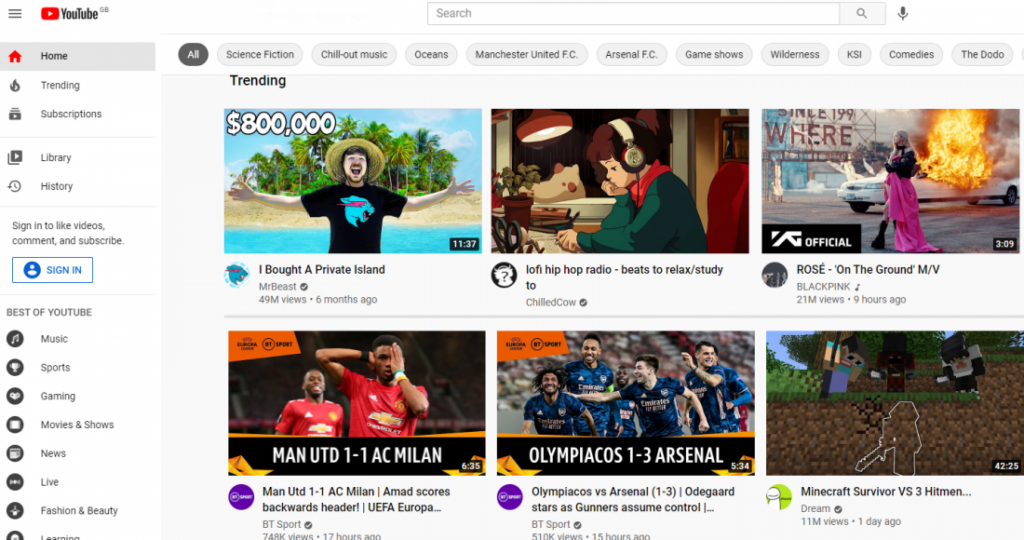 The vast majority of you have probably watched videos on You Tube. But I really just want to highlight the option to watch movies for free online without having to register on this website.
Because so many of you have used You Tube, you are probably aware that it is a self-explanatory site.
There are thousands of movies and videos available on You Tube, all of which you are free to watch.

You can use your smart phone, PC, laptop, or even your home television to view YouTube.
Although you are not necessary to register in order to watch movies or videos on You Tube, there are a few things you should be aware of before doing so.
Anyway, this is a fantastic site to watch what ever you want freely.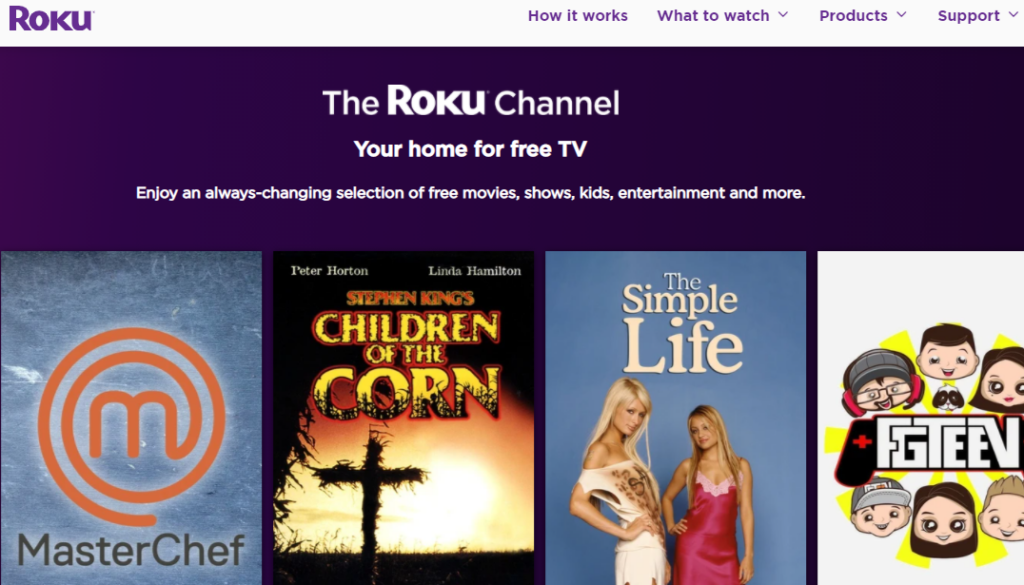 Are you unsatisfied with You Tube?
Then I'll tell you about another popular website where you may watch movies for free. It's a Roku. You do not need to register or sign up to view movies on this site, just like you do on YouTube.
You may now view Roku movies on your mobile device. So, if you want to view Roku movies, hurry up and get the Roku app, and you're ready to go!
Roku has a large library of material, along with some of Netflix's most popular shows. The quality of the videos is fantastic, however you will be shown ads during the program. It's still a little fee to pay to have access to unlimited free material.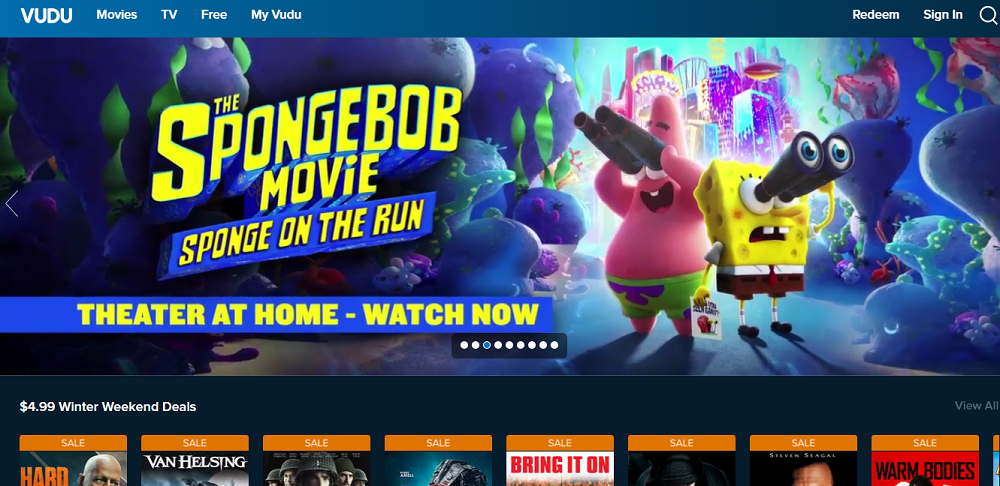 Vudu is another way to watch free online movies without having to register or sign up. It has a big selection of films from a variety of genres.
You will be able to watch videos in high resolution and quality. This site may occasionally ask you to purchase or rent movies. Don't be in a rush; simply ignore it and wait for the free version option to appear.
Are you a fan of anime? Then you've come to the right place. "Crunchyroll" is an anime movie website with thousands of titles. And the most incredible fact is. It's free, and you don't have to sign up to watch the video. Simply put, you will not be required to create an account in order to use this website. You have complete freedom!
When using Crunchyroll's free version, however, there will be a lot of commercials to distract you.
When you browse this site, you will undoubtedly locate your favorite anime characters. If you're a fan of anime, you're probably familiar with Attack on Titan, a globally popular television series. As a result, you'll be able to uncover a plethora of anime films to suit your tastes.
Not only does Crunchyroll have a show area, but it also has a Manga section in the current edition!
This site was created entirely with the convenience of the viewer in mind. As a result, I'm sure that using this site will not be difficult for you.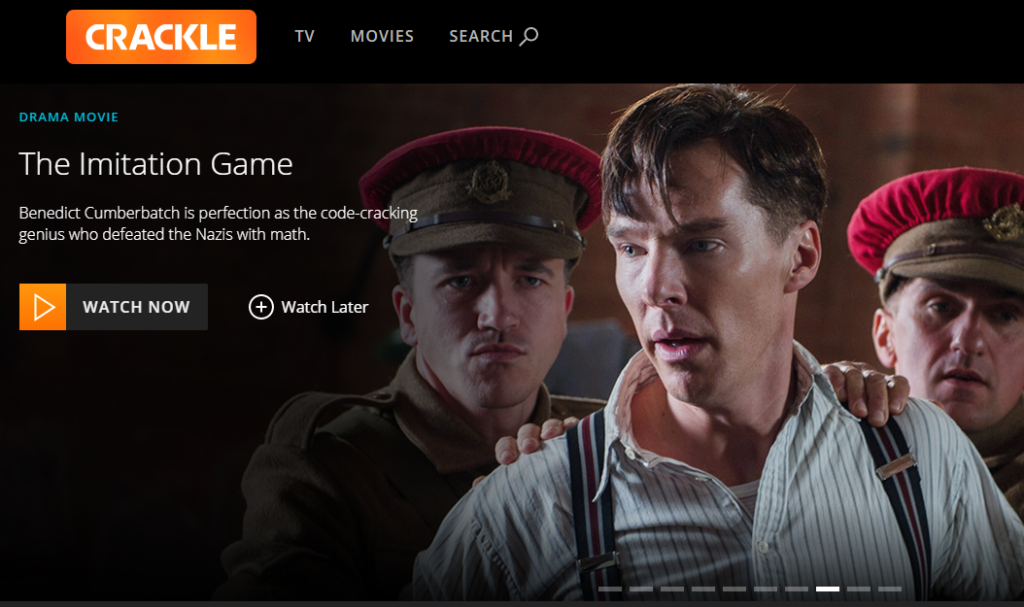 Another best free online movie streaming platforms accessible is Crackle. It will not ask you to register, as well as the fact that Sony Pictures owns it lends credibility to the site.
Crackle is not limited or f movies and TV episodes, but it also has the latest up-to-date movie information. You can consider signing up if you are interested to get notifications, when new or forthcoming films are released. Alternatively, you may simply watch the most recently available films and series for free, which would be a good deal.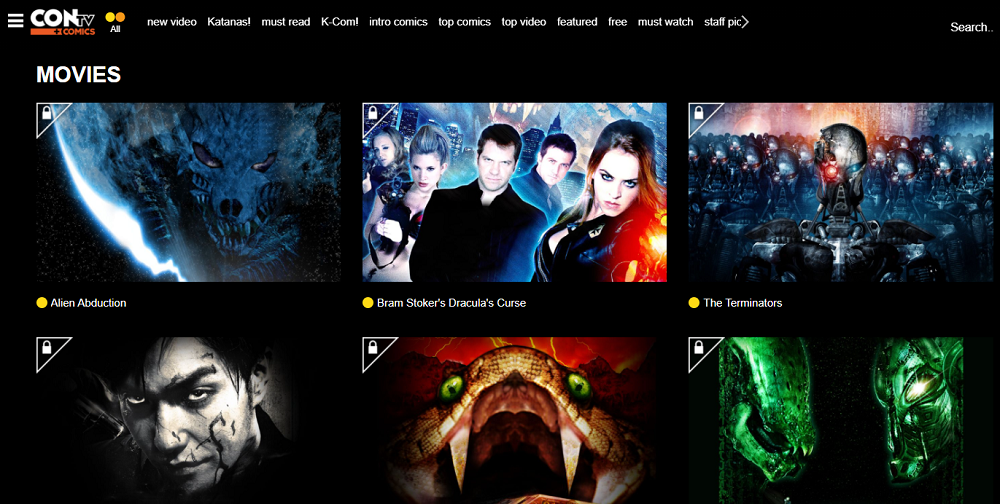 CONtv Anime, originally known as Viewster, is another free anime video streaming website as Crunchyroll. There's also a selection of the most recent Hollywood and Bollywood films. CONtv offers high-quality material in almost every genre imaginable, including action, science fiction, comedy, funny, adventure, and more.
CONtv has in-video advertisements, but it tries to keep them to a minimum so they don't become unbearable. Given that it provides free content, it's still a wonderful alternative to investigate.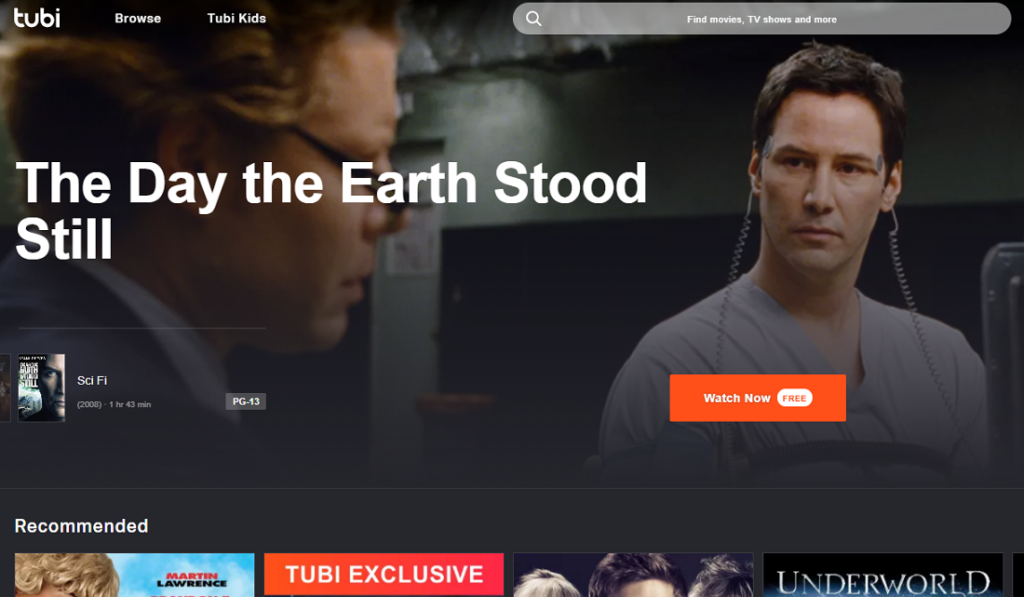 Tubi TV do not ask you to register in order to use its services. This is one of the best sites for watching free movies, documentaries, and TV shows, among other things. Thankfully, finding the movie or whatever you want to watch will not be a tough issue. because all of the sections are properly listed In addition, there is a separate category for children.
Tubi TV can be accessed from any device that is connected to internet. Tubi TV also has a smartphone or tablet app that you may download. The streaming service's ability to sync your actions and favorite films or programs across all platforms is a useful tool. Regardless of the type of device you're using, you can start picking up wherever you left off.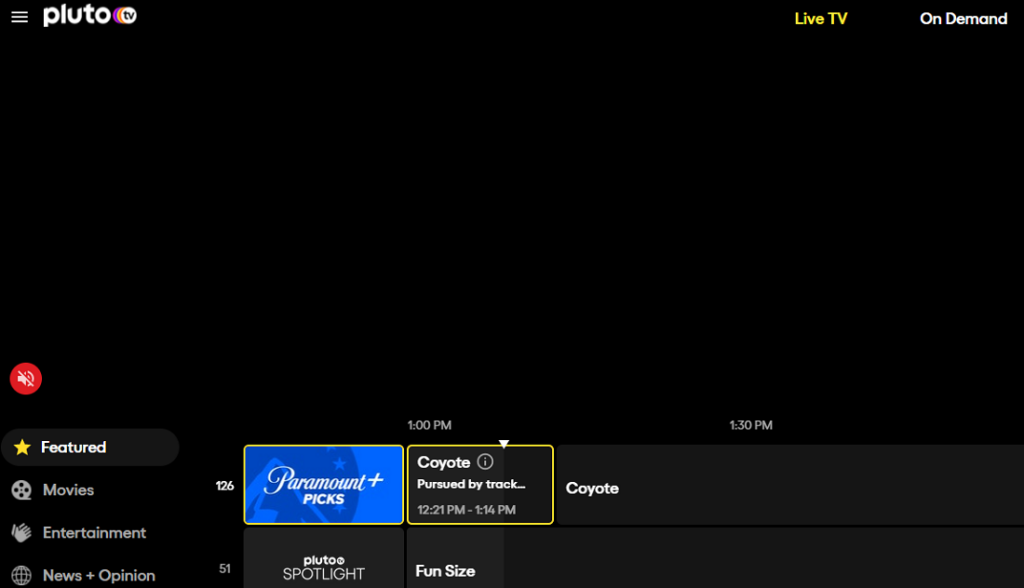 Pluto TV is a live-streaming as well as an on-demand video streaming service that is available for free. Exclusive content is available on the streaming site which is not offered on other streaming services. You do, however, get commercial breaks, exactly as on network television.
The Pluto TV website differs from other streaming sites in the way it operates. It does not allow on-demand streaming of movies or TV series, but it does provide access to a lot of live channels. You can choose from over 250 different live channels to see whatever is being shown at the time.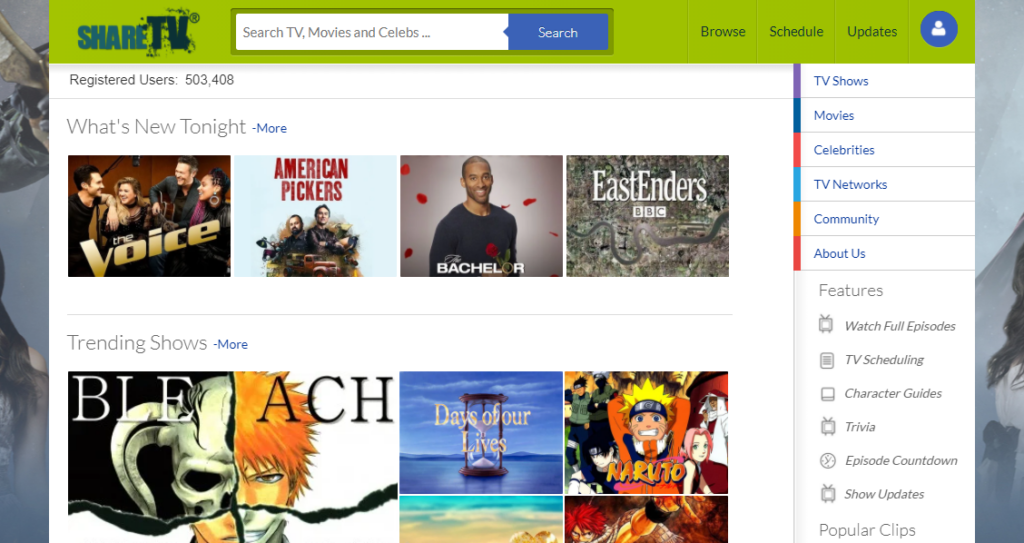 ShareTV is another free streaming platform that does not ask you to register in order to experience their content. ShareTV is a little distinct from the rest of the websites I've previously mentioned in this list. ShareTV do only deals with TV series, thus there are no movies to be found there.
In addition, if ShareTV has such a show with missing episodes, it provides a link to where you may obtain all missed episodes & watch the entire season. That's a fantastic feature.
ShareTV already has a strong internet community, as it provides a list of the finest series to watch, as well as video clips and episode details. There are also community discussion forums where you can participate.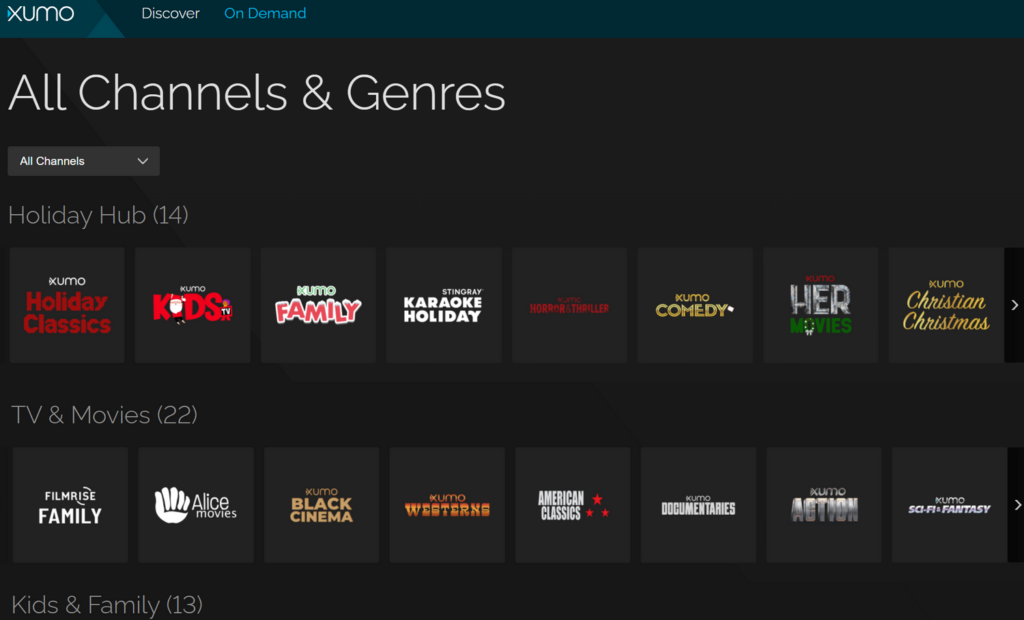 XUMO , a free streaming platform that allows users to stream live and on-demand television. It does not require registration and makes it available to morethan 190 channels.
The On Demand section of the free streaming platform organizes all of its accessible channels into categories. You can quickly go through them and decide what you want to see.
Holiday Hub, TV and Films, Comedy, and more are all available. For example, you can choose American Classics from TV & Movies and view a long list of films, like The Dark Knight and The Immortal.
XUMO has a huge library of films and episodes to choose from, and the greatest thing is that there are no advertisements.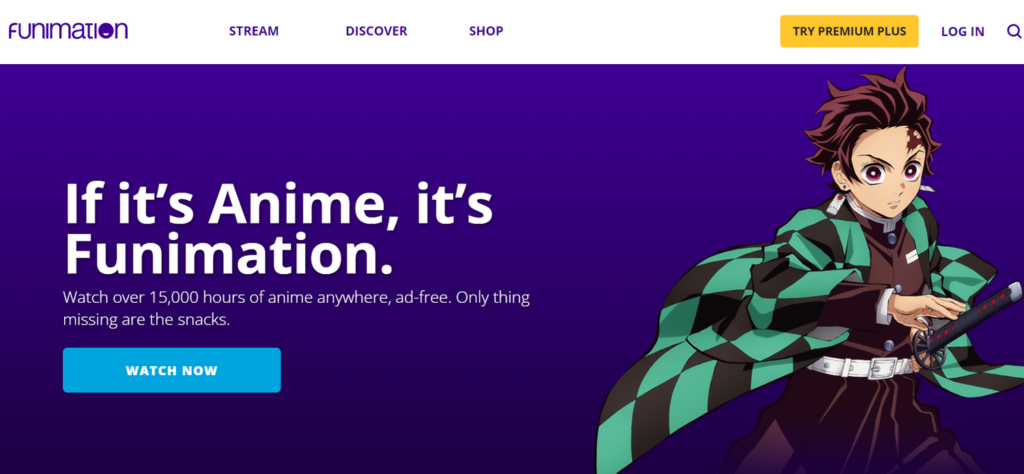 Another free and famous anime streaming service is Funimation. It has over 720 features, which are split between classics and recently generated content.
You can look through the streaming site and decide what else to watch next depending on category or even mood. The free service allows you to play around with the fonts and text backdrop until you're satisfied with your visual experience.
There is no need to join up with Funimation, but you will view advertisements. You may see three to five adverts every video, based on the duration of what you're watching. Even if it's annoying, at least you're getting free content.
More Free Streaming Movie Sites
All of the above mentioned streaming services are free and also don't need you to join up in order to use them. With just a few clicks, you'll be viewing something fresh and intriguing.
There are much more free movie streaming platforms available, albeit some of them require registration. If you've explored the options here, make sure to have a look at these.