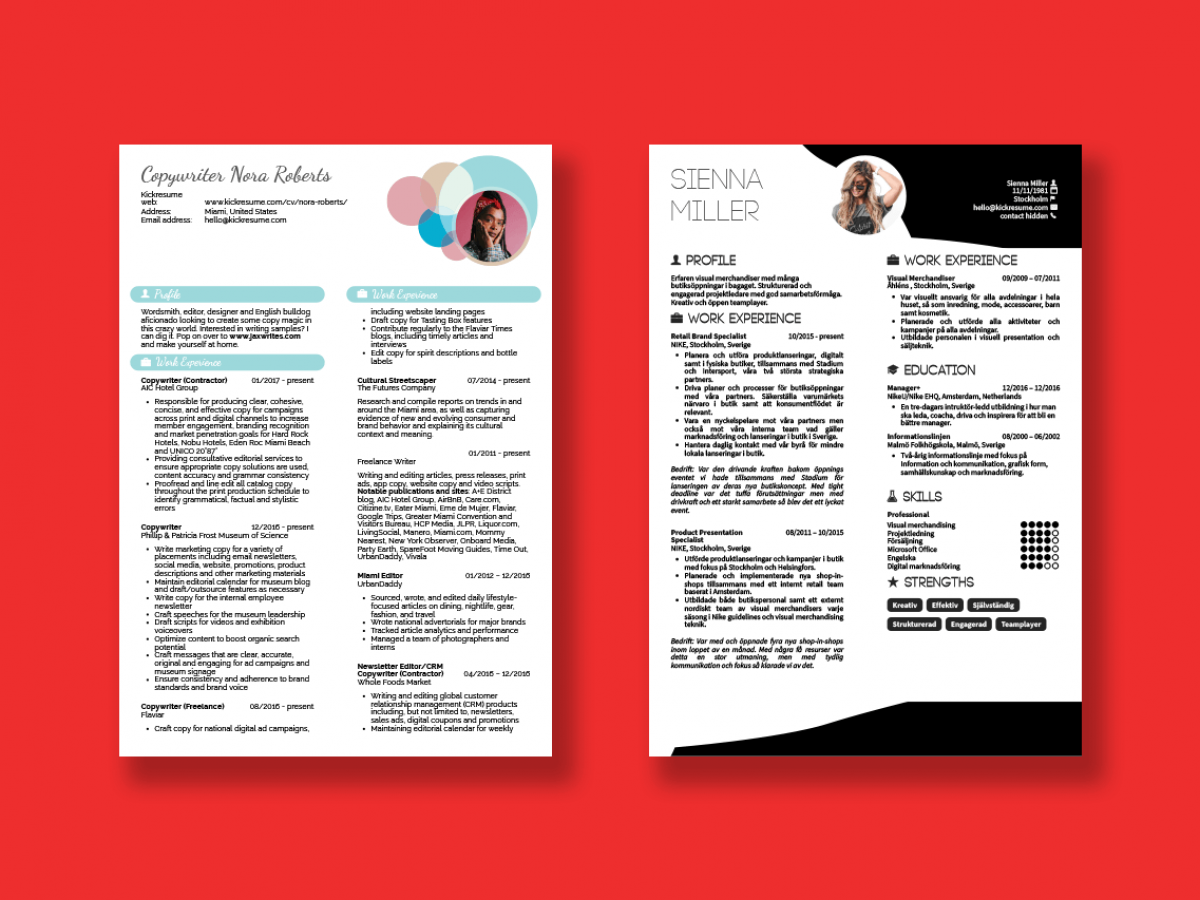 Marketing is a very competitive field. Any aspirant to this professional field must demonstrate through marketing resume their ability to compete with other candidates. Besides, this is why making a resume is such a delicate exercise. Do you want to make your marketing CV a success? Here are some tips that will help you write an extraordinary one.
Be resourceful with your marketing resume
A well-written resume goes hand in hand with good structure, beautiful design, and impeccable content. Compliance with these three criteria guarantees you will be called in by recruiters. Here are the Top MSL Resume Templates and Examples that will help you achieve your desired designs.
Include your certifications in the marketing resume
Indeed, your resume should reflect your innovative spirit. It must be original and attractive. To get started, choose your resume template. Discover Marketing Resume Templates on this site. The recruiter should be able to see your ability to come up with new ideas to perfect their company's marketing strategy.
Organize your resume so that information that adds value to your application catches the recruiter's attention. It is therefore very important to structure your CV properly. To do this, assess your strengths taking into account the job offer. This allows you to determine what information to highlight in the marketing resume.
Present your professional experiences and your level of education
Most recruiters are interested in the career path of candidates. The ideal thing for you would therefore be to highlight your professional experiences in the marketing resume. So put forward the most relevant information.
If you want to seduce recruiters with your experiences, choose that directly related to the skills described in the job posting. So, remember to review the job description before writing this part. It is also advisable to indicate your level of education in the field. Display the professional path and training in chronological order, favoring the highest grades with the year of graduation.
Incorporating your marketing certifications into your resume dramatically increases your chance of being contacted. Certification is a key element in reassuring the recruiter of your ability to complete future tasks.
It is essential to introduce them wisely. So make a section for certifications if your list is long. Especially choose those that are likely to be of significant value to your recruiter.
Avoid mistakes and mistakes in the marketing resume
You must avoid making mistakes such as spelling or grammar mistakes when writing your marketing resume. In addition, your curriculum must be tailored to the position for which you want to apply.
Realize that there is nothing worse than diving for hours into the perfect candidacy only to have your efforts canceled out by direct errors, such as typos.
Also, you must ventilate the structure of your curriculum vitae by taking care of the formatting and opting for professional characters.
Nova is a writer, blog hunter, From Europ. He has been interesting about Phone Hardware-software and also PC Hardware-software and SEO for years. This website was invented by him. edexgo.com receives 200,000+ page views per month. 4k+ subscribers. You can also join us and advertise with us