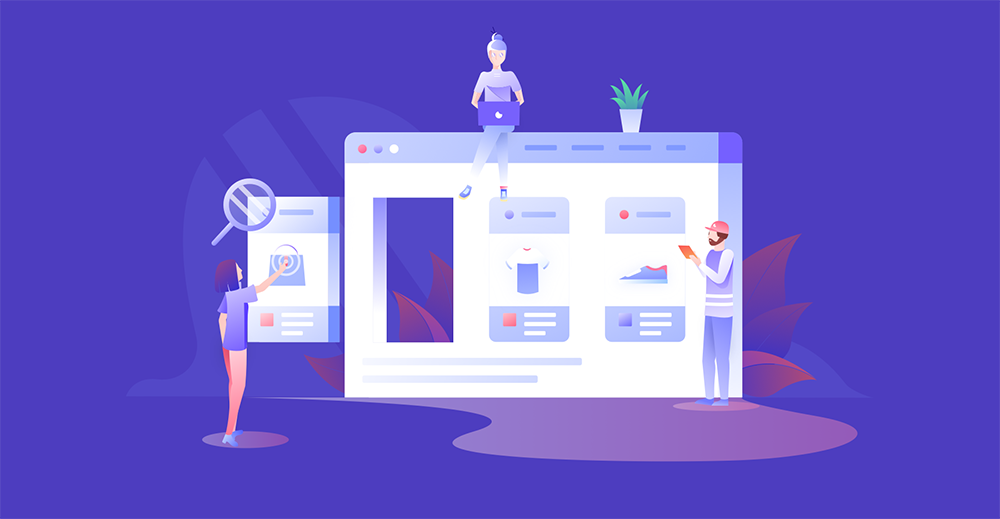 Reasons why Amazon is the Leading e-commerce Platform in the World
In order to succeed online, businesses must concentrate on how to respond to their user's specific requirements and preferences. The eCommerce industry has undergone massive transformations in recent years. The growth it has shown has caused many businesses and brands to make their way online to offer goods and services, and target a larger audience.
The most popular eCommerce giant, however, is Amazon. It is the largest internet retailer in the entire world in terms of market capitalization as well as revenue and comes in second place after Alibaba.com when we talk about sales. Whether you sell on Amazon or not, it's indisputable that Amazon has had a significant impact on each one of us, as well as the future of retail.
So, what are the features that make Amazon stand out from the rest of the e-commerce marketplaces and websites? How is it leading the e-commerce game online? One of the major needs for selling online is a website that is easy to use for customers. Few of the features that make Amazon the leading e-commerce platform in the world are:
1. User Interface
If you want to offer a positive customer experience, then an uncomplicated and simple user interface is the key. The user must have access to all information quickly. All the buttons and icons on the website should be self-explanatory, each error message should clearly state the problem and overall usability should be clear. All of these elements, and more, make Amazon an amazing shopping platform for its users. Amazon has also invested in innovative technologies over the last year to provide sellers as well as buyers a platform with voice command. The "Echo" is often used to play songs, check the weather, and even find out the progress of your favorite sports team.
2. Website
Having a good design structure makes a website flexible and responsive. Purchasers nowadays visit websites using their mobile phones, so it is essential to have a website that is mobile-friendly if you want to attract customers.
The official Amazon website features a highly innovative, easy, and responsive design, making it easier for customers to use it on any device, including smartphones and tablets. Also, the performance of the website is exceptional and takes a minimum of 3 seconds to load the page.
3. Customer service
Since Amazon has committed to providing exceptional customer service worldwide, it has introduced a wide range of helpful tools that customers can use to track their packages as well as easily exchange or return their ordered products, making their online shopping experiences more simple and convenient. The Customer Service team of Amazon has won quite a few awards for its commitment to preventing and quickly resolving customer issues. Amazon also makes use of various social media platforms to engage with their customers and address their issues which results in customers becoming loyal visitors and advocates for the brand. One of Amazon's primary goals is to become the most customer-centric marketplace in the world, and the company's commitment to this aim has paid off.
4. Product Discoverability
Findling products on Amazon is very easy. You can either search your products directly through the search bar or navigation bars. Amazon ensures that the chosen product of customers does not get lost among all the other products. Moreover, recommendations by the websites are also quite beneficial at times. All the products on Amazon are properly listed so that the customers do not have a hard time finding any specific product. Moreover, Amazon invests in organic search marketing as well as paid search to stay on top of the search engine results.
5. Product prices
Apart from exceptional customer service, Amazon has been known to have reasonable product prices, making customers find cheaper deals and discounts online. Amazon has the best sellers onboard that offer top-quality products with the best prices. All the sellers keep on changing their product prices either manually or with the help of repricing software to stay competitive and get as many buyers to buy from them as possible. As a result, the seller gets maximum sales and buyers get the best price for their product. In short, Amazon has strong vendor relationships, allowing them to offer cheaper prices to its buyers.
6. Fulfillment
Amazon excels when it comes to fulfilling client orders. First, Amazon offers a wide variety of products starting from books, music, health, automotive, electronics, grocery, soup, even nuts! Moreover, they choose services and products that clients want and require, and they use distribution hubs all around the world to supply products rapidly. They are also planning to open brick-and-mortar stores that will be able to deliver the same day using drones. How cool is that!
Read More: What is an SEO strategy?
7. The mindset
Jeff Bezos initially warned all the investors that it's going to take a while before they get any return out of Amazon. Moreover, he also talked to Inc.Magazine in 1997 to state that Amazon is going to stay unprofitable for quite some time. However, his clear mindset kept the platform going and introduced new strategies until the company finally updated about its first profit in 2003. No matter how you perceive Amazon, it has proven to grow from an online bookstore to a leading e-commerce industry giant.
In conclusion,
It is safe to say that Amazon is now dominating the e-commerce industry. It has all the right features from product research, blogging site, as well as many repricing software working for it to assist sellers at every step of their way. For customers, it has proven to be the largest marketplace with millions of products offered on the website at affordable rates. What more do we need?